11-07-2019, 05:58 PM (This post was last modified: 11-12-2019, 09:15 AM by Rottenapple.)
General
Sao Tome is the second smallest African nation, Portuguese speaking, and characterized by its rich colonial history and its picturesque beaches and nature. Few people ever come here since the connections by air are few. From the western world, there is a direct flight from Portugal. Other connections are from Gabon, Equatorial Guinea, South Africa and supposedly Nigeria. It's a stable country, yet poor, and relies mainly on tourism for its income.  It is comprised of the larger island of Sao Tome and the smaller island of Principe. The climate is generally hot and humid with quite a lot of rain and the equator runs through its territory.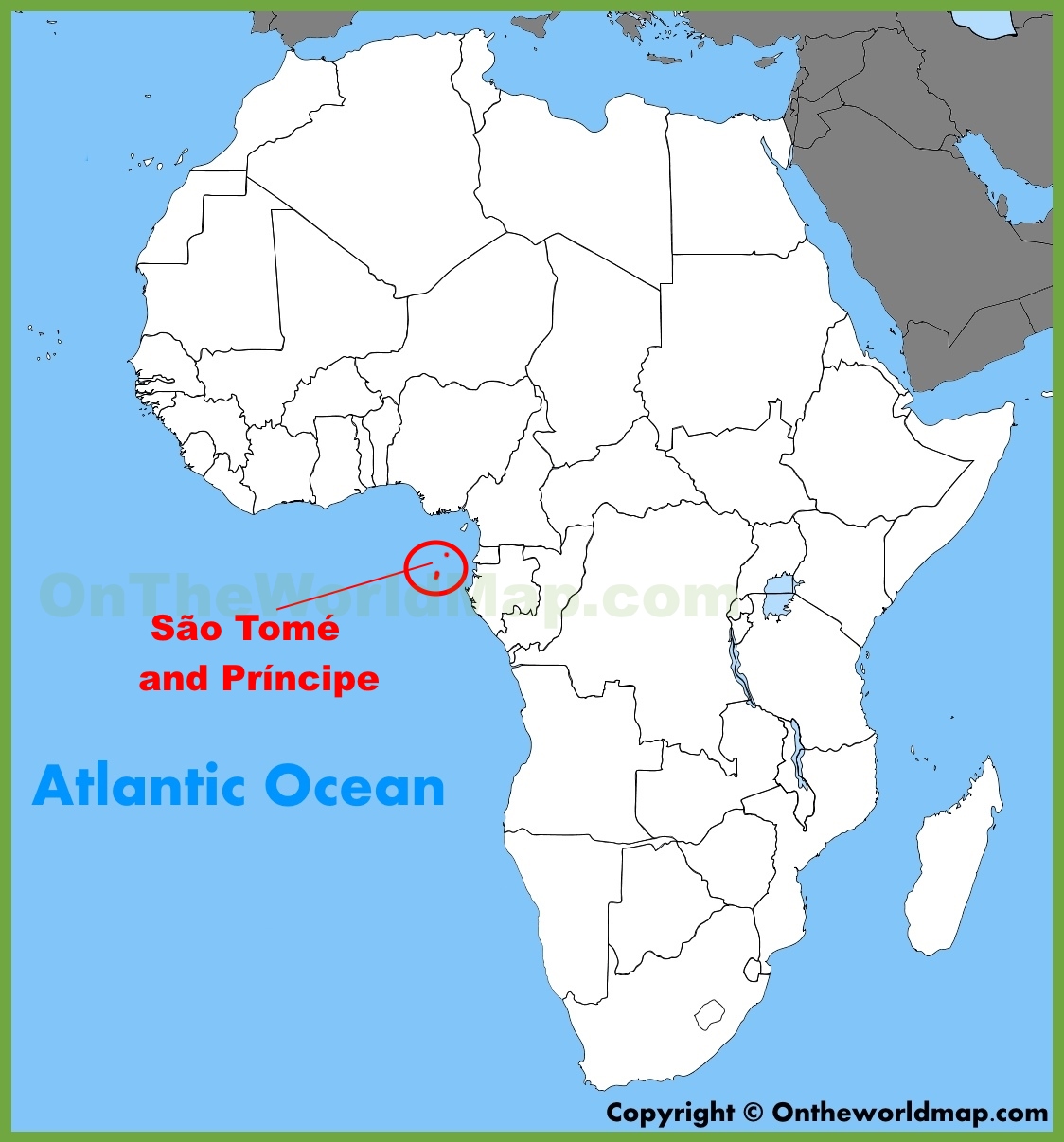 As soon as I arrived, it became clear what a small nation this really is. I was on a flight that would make a further stop in the capital of Gabon, Libreville and besides me only 3 passengers of the half-filled plane got off at Sao Tome. Customs stamped my visa and let me pass without further due and my luggage arrived in 5 minutes. There were no shops or restaurants, nor WIFI. I booked an Airbnb beforehand and hoped to see the owner standing outside, but it seems he was late. Nevertheless, the cab drivers were all helpful and even made a call to him to see what was going on. He arrived shortly, greeted a couple of guys who were there and drove me to his house with adjacent apartment in the area of Campo do milho, which I later learned was the rich man's area, although organized as a favela.  Airbnb's are not that expensive, nor that cheap, but a decent one can be found for 35-50 dollars a night. 
After settling in I went for some food and a stroll through the old town. It soon became clear that the city was indeed very small, but it did have some character which I often found African cities to be lacking. Old Portuguese colonial building were abundant and although not all well maintained gave the capital city a touch of culture. I also noticed people were plentiful on the street and all busy in their own way, selling fruits, driving moto-taxis, hustling to change money or just walking someplace. I don't think people here have an idea of what a traffic jam really means. People seemed generally relaxed and interested in a foreigner but not in an extreme way. No one bothered me on the streets.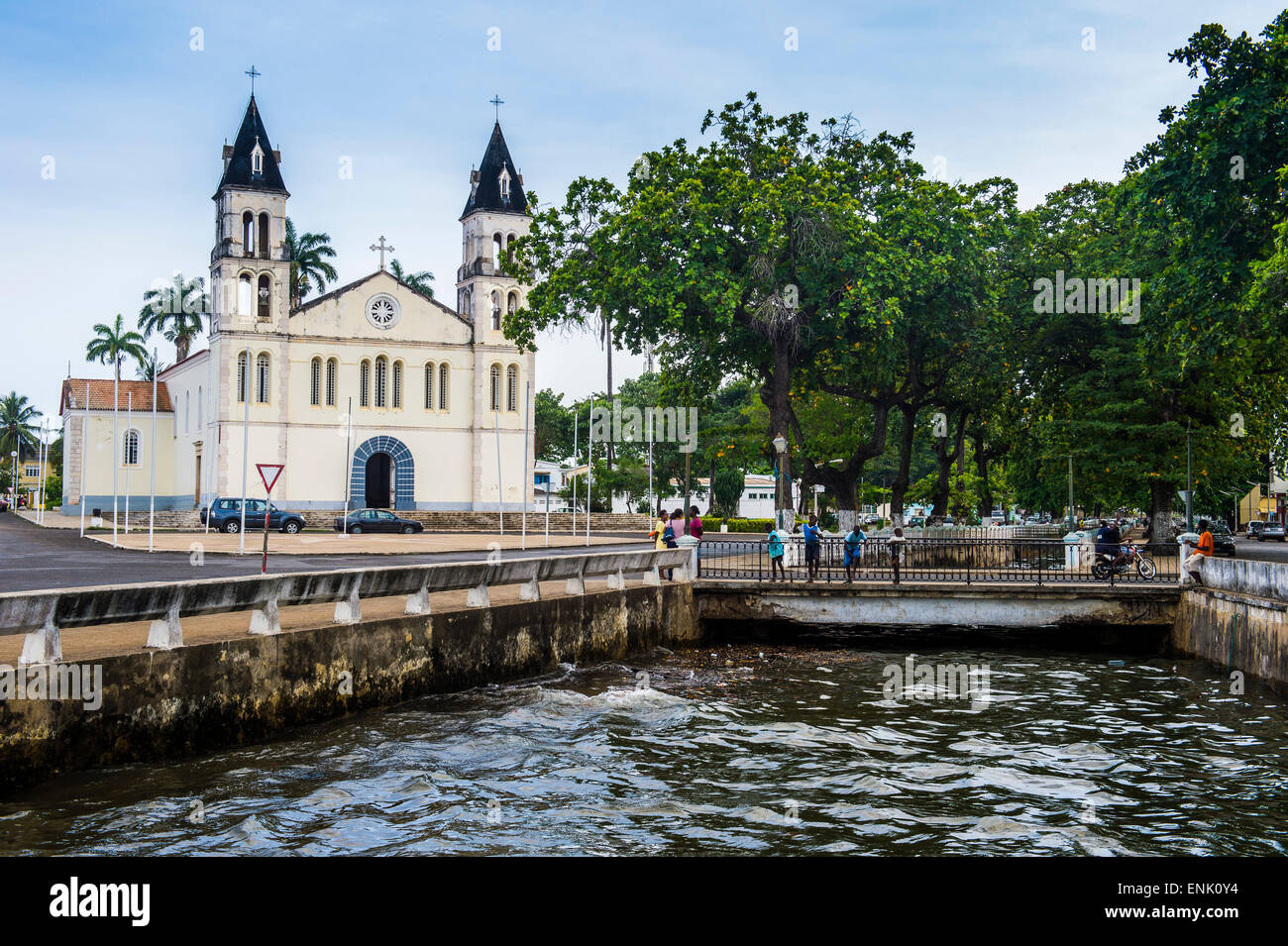 I took it easy the first days as I came from some stressful working weeks. I strolled down the streets of Sao Tome, ate their delicious and cheap fish, enjoyed the nearby beaches and did some reading. It was Saturday and I thought it would be a good idea to check out the nightlife after having dinner. It was about 10 pm and I went to the one place that was recommended online after a quick search, a bar on a boat. The place looked nice enough, they played great Portuguese lounge/dance music which I had a hard time categorizing. My Shazam didn't identify the one song I liked most. I wonder if it was a local song. I waited a good half hour, but it seemed nothing was going on and some of the seafood I had before made my stomach turn. Later, I learned that nightlife starts only at about midnight, so I was way too early. Driving on a moto-taxi through the center I saw no movement at all. It didn't seem this place was any good for nightlife.
I decided to go check out the local market since I wanted to be in the spot where people were concentrated and what better day than a Sunday. It was chaos! So many people packed together under a shitty hangar with all their goods on the floor. In this spot it became clearer that poverty was still quite high here. While the supermarkets were generally calm and clean, this was different, making me understand that the supermarkets only cater to the elite in ST. Talking to some older ladies I bought some yellowish fruit named Jatta. Now, I'm a man that's been around in the world and a big fan of exotic fruit so I was quite surprised to see this fruit I had never seen before. I was told Brazil also has it in abundance making me wonder why it's seemingly not exported or cultivated in more places. It was delicious and had a very unique taste to it. It soon became my staple breakfast throughout my week stay here. 
Another thing I noticed at the market and during my walks was that there was not a lot of female talent around. Off course I tried online before, but Tinder and Badoo turned out with almost no results. This I learned in my travels is common is smaller places, where social control is high and everyone knows everyone. You don't want to be known as the Tinder hoe in the local community. Instagram also showed no activity of locals. Internet penetration was low and so I had to go out and do some work, yet I was not seeing anything I liked. I noticed that compared to other African countries there were some elements that played a role in this.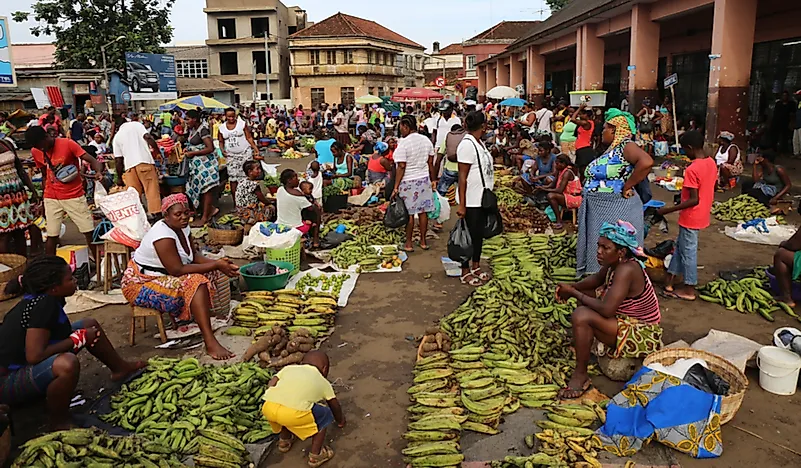 First of all, girls don't dress up here nor wear high heels during daytime. Everybody basically walks around naturally here, no make-up, few trinkets or jewelry. Some of you who have not been to Africa might think this is the standard due to poverty, but it is not always so. Africans in general like to look sharp at all times and as a fairly wealthy white guy I've found myself underdressed more in Africa than overdressed. Secondly, girls seem to keep their normal hair instead of the fake extensions you see in many of the neighboring countries. In some countries in the region, girls' number one concern besides food is having money to go to the hairdresser and get (new) fake extensions. I would love to know how much of their personal income is dedicated to this. Admittedly so, it does help their attractiveness in my opinion.
Furthermore, girls here are overly skinny when young, yet obese when older. I imagine this is mostly genetic and because birth rates are still high, and they let themselves go after marrying. Generally speaking, at this point I was digging the country on all levels, except for the girls.
Another strange thing happened to me that day. At night I was walking in the darkness along the road in the area I was staying at hoping for a cab to stop to head to the center for a late dinner. There's no streetlights in this area, few people around and not a lot of traffic so I waited a while, until a car stopped. I had hoped for a moto taxi, as car taxis are much more expensive, so I first went to see who was in it. A big, slightly overweight 40 or so aged man was inside and he told me he was a police officer and he could give me a ride after I explained I was looking to get to the city center. Fine, I'll take my chances. While he was talking in Portuguese with me understanding about 10% of what he was saying he drove off at high speed along some for me unknown roads, until he arrived at the road along the coastline. Now, I knew this place was small and I should be arriving in the city center after about 10 minutes, yet there were no lights anywhere nor signs of entering an urban setting. I kept nodding at him friendly, but started thinking about the geography of the island, and thought to myself he must be driving away from the city. He soon changed the topic to money and although I didn't understand what he was saying, it sure looked like he was implying some kind of payment from me. I asked him where we were and made it very clear that I needed to go to the city center of Sao Tome the capital. He kind of pretended to be surprised, but it was clear he knew what he was doing and he told me no, he was heading to another small city. I told him to stop the car which he did. He said something like he can bring me there for some amount of money or I could stay in his city for another sum. For an unexperienced traveler in Africa this would certainly be a moment of slight anxiety, I was in the middle of nowhere with a big black guy asking me money for a service I didn't ask him for. A stupid attempt to a scam, but this was not Nigeria nor Cameroon, so I just opened the door without saying nor paying shit and left the car and started walking, with him still shouting something at me. Didn't look like the guy was going to get out as well and make trouble. I had to wait a while next to the road before a moto taxi would show and the guy definitely wasted my time but it didn't matter, soon I was cruising again on the back of a 3$ moto ready to get my 8$ fresh fish with plantain and enjoying the sea summer breeze at night. Other than this event, I found the taxi drivers to be great guys overall. They never overcharged and sometimes even made me aware that what I gave is above market value and returned some coins to me. This in itself is something very strange, in Africa or in any developing country.
So, all was going well, but the lack of girl options was getting to me. I took it up another level from this day onwards. First thing I did was hitting up a local taxi moto dude the housekeeper knew and asked him how much he made per day. He told me about 10$ a day with which he had to still buy gasoline. I offered him about the equivalent of 25$ to rent his bike for two days and surprisingly he agreed to the deal. I also told him I would return his bike with a good amount of gas inside. After we sealed the deal, he asked if I could drop him off at his place. Now, what this guy didn't know was that I had no driver's license for a motorbike, and it was about 4 years ago since I drove one haha. I took off clumsily and had to get adapted a bit in those first minutes. I think he started reconsidering the deal we just made but after a bit I got the hang of it again and started riding smooth. I dropped him off and embarked on my journey, without any plan whatsoever. It was late afternoon already so I started cruising along the sea highway until I reached a perfectly nice beach so I could get some of the last sun and swim a bit in the waves.
The whole beach only had two girls on it and since my libido was already high as fuck in these no fap times I went straight to them and made my acquaintance. One was a 5 who immediately looked very interested in me. The other was more laid back, much prettier and gave off a bit of a shy vibe. She had a beautiful smile, skinny but decent sized tits. Nothing near the average black girl I was used to that had massive asses/tits and dressed like whores but lacked in facial beauty and elegance. We chatted a bit with me inventing Portuguese words from my Spanish knowledge and getting some laughs out of them. After a bit I told them they should come back with me to my place and get a glass of wine. They agreed and since sun was setting, we were off soon enough, except having one issue. I was the one with transport and only could take one girl along on my fairly small bike. The uglier one didn't seem too much of a cockblocker and told me I should go with her hotter friend. She agreed but said I would return for her friend and that she should start walking in the direction of my place, which was fairly close by. Sure enough, I allowed the hotter girl into my place, offered some whine and saw in her facial expressions that she expected me to leave immediately to fetch her friend. I smiled at her, telling her I would go in a second and grabbed her for that first kiss. She didn't object, although she was a bit surprised and laughed at my uncommon direct approach. I went to get the other friend, we talked a bit and then arranged to meet later on in the nightlife.
Later that night, electricity was once again cut at my airbnb and for the whole district, leaving me in the dark. I drank a glass of whine and decided to take my chances in the nightlife again. I arrived at the one spot that was decent that night according to the girls I met before, but once again I was early. People from everywhere looked at me with curiosity as I was the only foreigner around. I ordered some beers on the street and sat amongst them, making some small conversation along the way. Everywhere I went, if you show you are not too cool to drink with the locals on the street, people respect you more.
Once the club got going, I got my first taste of Kizomba music, something I was not accustomed to. Not bat to be honest and I am no dancer at all. The advantage with Kizomba is you mainly just move your hips in very close contact with a girl, so it's hard to make a real big fool of yourself. I got some drinks in and was enjoying the exotic atmosphere. There were some nice-looking girls around, but almost all of them came in group, often with more guys than girls and it was also clear that pretty much everyone in the whole place knew each other. Luckily it was dark and my girl was enjoying the slow dances, beers and the hot sweaty African dance environment. At the end of the night, I was disappointed to see that my girl would not join me at my place, but I guess it made sense. She had to wake up early for school, lived a few blocks from the place while I lived in another district where there was no electricity and I had no transport. Fine! They made sure I took off before them so no other girls that were checking me out would get a chance to approach me.
These without doubt were my favorite days here on the island. Waking up early, cruising around with my motorbike and chilling at random spots with the locals. It's just an insane feeling to be driving around on your bike in an unknown African country, passing by these little villages with wooden huts where all the children run after you laughing and pointing at the crazy white guy. To stop by abandoned white beaches, putting your bike down and going for a dip in the ocean with no worries in the world, what an amazing feeling of freedom! Afterwards you go for some fresh sea fruits or fish for no money. I did get a small reality check when I was going down this hill full speed and had to hit full breaks for a car from the other side. I started sliding with my wheel and only barely managed to keep my track. With the speed I was going and a car in the other direction, a fall could've been the end of me and it sure was close. For all you guys reading this, I guess it would've been a proper ending for Rotten to die cruising a motorbike in a forgotten island in Africa chasing them freedom dreams.
At one of these trips I also decided to bring my girl, who skipped school for me that day lol. We decided to go to the Pico Sao Tome, a weird meteorite massive rock that stood in the middle of the landscape at the other side of the island. On the way there I stopped at this picturesque small beach in the middle of nowhere and told her 'let's go swim'. The water was hot, the sun was high, and it was just a beautiful moment. I played around with her a bit and took her a bit further to some rocks, where I spotted a small cave alongside the beach a bit further. You guys can already imagine what came in my mind right. And that is exactly what I did, I grabbed her by the hand, took her over some rocks into the cave and started kissing her heavily. She still had some resistance and was worried someone might come or be able to see us from a distance, but in the end she settled for a nice blowjob and a creampie in the face. I had a smile on my face the remainder of the trip to the rock thinking about that experience. We ended up visiting a former slave cacao plantation as well which was cool and interesting.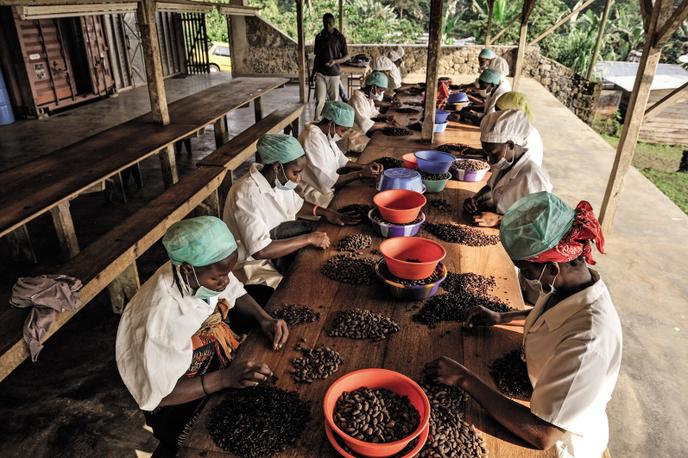 Later that night I took her back to my place to seal the deal as well and she slept over, maintaining my record of banging in every third world country I've been to. In the middle of the night something weird happened. I was steadily asleep when all of a sudden, I heard a shout, woke up and saw her sitting upright next to me in complete panic. My senses and the adrenaline kicked in and I was ready to react to whatever, she looked at the door so I stood up and went to look what was up. No one there and everything was as quiet as it can be. I asked her what was up, but she had no reply, almost as if she was still dreaming, but she was wide awake. It didn't seem anything happened, but the adrenaline kept me up another half hour. Maybe she had some trauma of an uncle molesting her or some burglary of the past, I wasn't sure, but it was weird as fuck.
The next day I had to leave early. Overall, my experience in Sao Tome had been cool as fuck. I started off with some relaxing days for which the island is perfect. No one bothers you; the people are all laybacked and cool. Good cheap food, great weather, abandoned paradise like beaches everywhere. From my conversations with the locals it seemed to me this was definitely a place where there were still many Christian values in place and morals were high. People didn't fuck each other over, there was nearly no street criminality and I doubt people would ever get in physical conflict here. A well-recommended spot for anyone who can find an easy affordable connection, which is however the hardest part.