Are the women in Kiev, Ukraine some of the best in the world? 20Nation in Kiev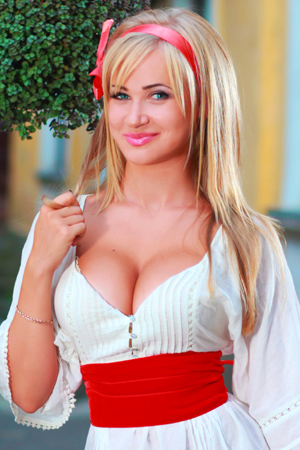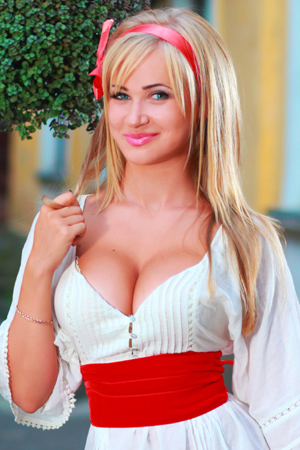 I had just finished my trip to Romania and it was time to arrive in the destination I had been most excited about before coming to Europe… Ukraine. From all I had heard, Ukraine was a war torn country filled to the brim with some of the world's most attractive white women. On top of this, many of these stunners were supposedly obtainable for the Western traveler. It was time to put these claims to the test myself. I got on the plane from Bucharest, Romania and waited for it to arrive in Kiev, Ukraine.
I arrived in Kiev in the afternoon. I took the long taxi from the airport to the city and thought I didn't get ripped off (paid about 15$). Things started well and after getting settled into my apartment on the infamous Kreshatyk street, I started right away with a date.
Blue Eyes
She was one of the girls I had pipelined and she was the girl I was most excited about. I had webcammed with her before arriving, so I knew she would make it a priority for our date (check out my book on online dating to see how I guarantee such things).
I unpacked my things and came down from my apartment and she was waiting for me. She was a very attractive, fit girl and looked just like her pictures. She was 22 years old with deep blue eyes and light brown hair. This girl had a fit frame but with some tits and ass. Just my style.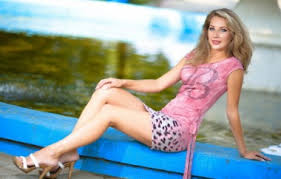 We started our date. She was going to show me the city and she was excited for the task. We went to all the main places in the center of Kiev, most notably, Maidan square; the place where the entire civil war had started. But it didn't look as I had imagined. There was war debris all around like furniture and large rundown military vehicles. They  had been positioned so that the center could be defended easier. But from who?
As we walked through Maidan, the sun had already gone down and I saw a bunch of people dressed in camouflage like they were with the military. They were all holding weapons and listening to a man saying something in Ukrainian. I said something about it to my date.
"They are not military, they are just people who believe our country needs to be liberated." She replied.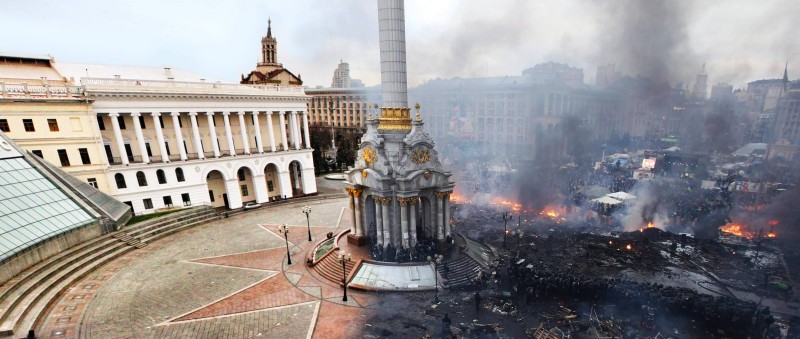 We walked past the group and continued our tour of the city.
Towards the end of the date we walked through a park and she took me to a spot where I could look over the city. It was beautiful. I seized the moment and pulled her towards me. She accepted my kiss hungrily. Ukraine was coming through so far.
I had arrived in a new country, saw a country that seemed to be in the middle of a civil war and experienced all this with a very attractive girl. All these emotions came together to make on of the best feeling first kisses of my life. It was a great night and made me excited for the experiences to come.
I tried to get her to come with me back to my apartment with me, but it was not happening. I didn't push very hard because I had read RooshV's book on gaming the women in Ukraine and knew that these are the types of girls that you need to go on a few dates with before sex will happen.
3 dates a day
The next morning I took a look at my schedule for the day, it looked like this:
1 pm: date with girl
5 pm: date with girl
9 pm: date with girl
Well shit, this will be a busy day. On top of that, my next few days in Kiev were completely booked up. I wrote a previous article about how I achieved this, you can read the article here. I did 100% online game. Compared to Bucharest, online game in Kiev was a paradise. I was back in my comfort zone.
The next few dates went like this:
First date 1PM: an 18 year old girl with a very sweet personality and over average face. She was fit, but had large hips. It was quite sexy. The problem was her English was not great at all. Still, I was very attracted to her and everything went well. Our date walking through parks in Kiev ended with a kiss.
Second date 5PM: Met with a short blonde girl who had spent a lot of time in USA. Her English was different, but her attitude was completely different from the one before. It rubbed me the wrong way because the previously two girls had been soooo feminine and this girl just wasn't. Still, she was quite attractive and I went through the motions. The coffee date didn't go so well apparently because she didn't want to meet again.
Third date 9PM: My third date was with an average looking Ukrainian girl with brown hair. She was average looking for Ukraine, but back west she would get a lot of attention. She seemed to represent so much of how I imagined Slavic girls.
The nighttime date
My third date took me to some of the same parks I had been to, but led me at last to a bridge that glowed all different colors. It was a good moment for a kiss, but I wanted to try something different.
Her English wasn't great at all, but she made up for it with her desire to communicate. She would try very hard to speak to me. I practiced the little bit of Russian I knew on her.
Next thing I knew it was midnight and I used an excuse to get her to come to my room with me (I can't remember what excuse). Soon after she was sitting on my bed next to me and looking at pictures from my travels.
I went for the kiss and she very enthusiastically kissed me back. I could feel from the way her body reacted that this was a very sexual girl. When I went to take off her clothes and met no resistance I recognized her for how she really was… a slut. Hell yeah. Ukrainian flag captured.
Date after date after date
The thing about women in Kiev is that they take a few dates to crack. My favorite girl was the first girl I had met, Blue Eyes, and I would see her every other day. She loved to walk around the city and she would take me to see something new every single date.
My second date, the 18 year old brunette with big hips wanted to see me again. However, the only thing that kept anything going was that I went for the kiss early, I realized we could barely talk about anything. She wasn't the talkative type and mixing that with a lack of knowing English led to a boring date. It sucked, but I hoped to see her again. I never did.
There is more to tell, but I won't bore you with the details. What you should know is that for the first two weeks I was going on two or three dates a day. It was a full time job and something I hadn't done since I was in The Philippines and Dominican Republic.
You can read about those here:
How I Fucked 19 Pinay Girls in 2 Weeks
How I banged 31 Dominican Girls in 25 Days
Clubbing in Kiev
I hung out with another American guy while I was in Kiev. He was a cool guy and we went to the club a couple times. I won't go into it much, but there were plenty of pretty girls. However, I didn't have much luck until I was about to go home on my second night out.
The other American guy had met a girl (props) and it looked like he was going to close, I had no decent prospects and decided to head back. As I was heading to look for a taxi a busty blonde girl caught my eye… it was just what I was looking for. I saw an IOI and knew I had to approach. She happily started to talking to me and actually ended up asking me for MY number.
The Redhead
I hadn't been with a redhead in a couple years, so I was particularly excited for my first date with this girl. She arrived and looked just like her pictures: a decent red headed girl who was thin with nice curves.
My heart sank as I started the conversation and her English was very bad. She tested my Russian and it too was very bad. I could tell I was in for another night of struggling with conversation and practicing my Russian.
Then, a thought crossed my mind.
"Hablas Espanol? – Do you speak Spanish?" I asked her.
"Siiiiiii!!!" She said very excitedly.
We started talking and I noticed she spoke flawless Spanish. Her family had moved to Spain when she was a kid and she had spent 13 years there. It was so nice to finally be able to relax and speak a language that both of us knew.
The date actually ended up being fun (another date where we walked around the city). I ended the date with a kiss and she blew up my phone with messages for the next couple of days until our second date.
The next date went well as well and she ended up at my apartment. It wasn't long before I was taking her clothes off to reveal those pink nipples and pale white skin that only redheads have. It was hot and the sex was good.
The busty brunette
I had been on a date with this 19 year old busty brunette before. She was busty but had some fat around her waist that wasn't attractive. Still, I couldn't deny she was definitely bangable. The problem? She spoke basically no English.
This is where my Russian study came in. We had very basic conversations that consisted a lot of me using my translator and us acting out what we wanted to say. I could communicate my basic thoughts thanks to all the Russian practice I received from going on 3 dates a day.
My third date with her arrived and she was still enthusiastic to see me. I had planned for this date to be a movie date. The second date I had gotten her back to my place and gotten her topless, but she wouldn't budge after that. This time, when she came to my apartment she put up almost no resistance and I was able to get my 3rd notch in Ukraine.
This was an important bang because it was where I learned my date outline where I would kiss her on the first date, sexually escalate on the second date and fail(usually), then easily get the bang on the third date. This routine got me a lot of lays in the future. I talk more about it in my previous post on how to get dates in Ukraine.
A couple lessons from failed dates
I had a few other dates one with a girl who didn't speak a word of English (but was quite sexy) and another with a girl who really liked busting balls. I didn't see these girls again, but I learned two important lessons.
Lesson One: Russian Matters – So many attractive girls in Ukraine don't speak English, if you don't speak Russian you are just cutting them out.
Lesson Two: Be a man – The girl busting my balls made me realize that the girls here are used to guys being a man. They wanted somebody to really take charge, be fearless and not put up with their shit.
Still dating Blue Eyes
My favorite girl so far was still Blue Eyes. I had been seeing her every other day and now that I was about 10 days into my trip, I still couldn't get her back to my place. I was getting frustrated and I let her know it. I had only one more day left in Kiev and I had been on 5 or 6 dates with her already. This girl would not put out.
But this was a girl who obviously liked me and I wanted her so much. She was my favorite girl in Kiev and I would do what I could  to end my stay in Kiev having tasted the goods this stunning girl had been keeping just out of reach.
It was my last day in Kiev and I reserved the entire day just for her. We went and got some food. Everything went well as usual. I would get mesmerized talking to her and staring into those beautiful eyes.
"Hey, let's see a movie at my place."
"Not today." She replied.
Fuck! She wouldn't budge.
We went on a walk and did some of her usual kissing behind a bush. I stared down her shirt at her C cup boobs as she rubbed them up against me and imagined what they looked like freed of the clothing surrounding them.
I made sure to walk behind her when possible because she was wearing this see-through dress that is popular in Ukraine. Her white thong panties were visible and wow she had an excellent ass. This girl loved to be moving and exercising and IT SHOWED.
I was getting hornier than I had been in a long time and 11 days of imagining sex with this girl and not getting it was enough to make me a bit crazy.
I had had it. No more disguising it.
"Come back to my apartment with me."
"Noooo. It's too soon."
Some more of my frustrations were said before I said:
"I think we are just too different, I like you but I can't keep doing this."
I turned my back on her and walked away.
She ran after me and stopped me.
"Ok. I'll go with you."
Bingo.
She came back to my place and, after fantasizing about what she looked like naked for what seemed like forever, I was finally able to see it for myself. She didn't disappoint. The sex, was amazing. I enjoyed every second of it and it was probably the best sex I had had so far in Europe.
I was going to go to Odessa the next day, but I had no idea how I was going to top this girl. At the time I thought for sure I would return to Kiev and see her again, but things wouldn't turn out so simple.
I was about to go and meet RooshV in the city that has been said to have the highest concentration of 10's in the world… Odessa.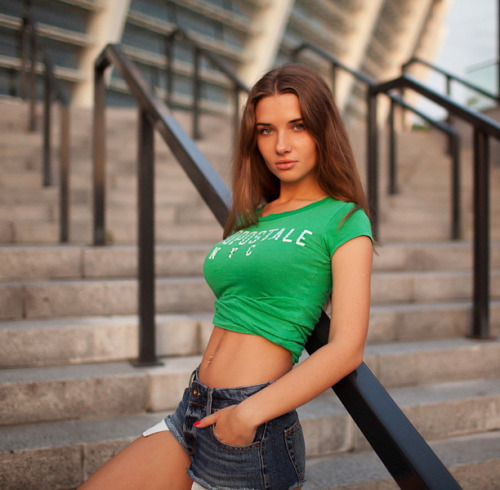 Are the women in Kiev, Ukraine some of the best in the world?
I suppose I have to end this article by answering this question. If you like thin, long legged women, then yes… they are pretty amazing.. maybe some of the best. But soon I would learn that another Ukrainian city has even better women.
My article on meeting RooshV in Odessa coming soon