Types of Girls You Hook Up With Traveling The World Part 1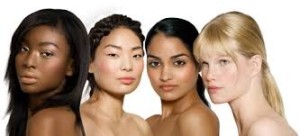 Most people know that by traveling you can date a very diverse selection of women. By traveling you will find yourself with girls of different races, body types, and upbringings. I have spent a lot of time traveling and dating the local women; from daughters of drug lords to the girls who use magic to fix their problems.
This is just the experience of myself, if you added in Fisto and THC, or many other travelers there would be many more. The world is full of many sexy and interesting girls, here are the stories of some of those girls that I have found.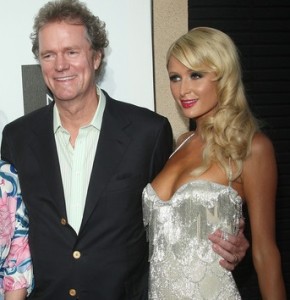 Daughters of powerful men:
Traveling the world with game and the added value of being an exotic foreigner, you can sometimes run into the elite class. The types of girls that are at times pains in the asses and at times amazing. Here are some of my stories:
Colombian Politicians Daughter
While in Colombia I ended up meeting the daughter of a very big Colombian politician (not going to say the name for obvious reasons) while I was arriving at my apartment. She knew the landlord of the apartments that I was staying at. She had an amazing rack and I opened her by asking my landlord a question then saying "Quien es? Who is this?" nodding in the daughters direction.
Some more drama happened, but overall I had a great time with this girl. You can read more about it HERE.
Drug Lords Daughter
While in Mexico I unknowingly dated the daughter of a drug cartel boss. He wasn't the top guy, but he was very high up. It wasn't until much later and after plenty of drama that I found out the truth. During this time I partied with narcos (drug cartel employees) quite a bit. It's harder than you would imagine to know who is a Narco and who isn't. Most are just normal dudes wanting to make some money.
Ready more about the Drug Lord's Daughter HERE.
Famous Kung Fu Master's daughter
I had been pipelining for my trip to Asia. I had ended up chatting with a girl from China. At first she was pretty cold, but after doing my normal webcam routine she was 110% into me. She planned a vacation to the Philippines while I was going to be there. We ended up spending a week together at a resort on the island of Cebu.
I had been trying to get digital memories of her when she said
Wait. You can't, my father is famous in China and if it gets out it could be very bad.
She broke down and did it.
Ok, but you can't show my face.
Haitian politician's daughter
This one was very recent, in fact I just messaged her yesterday and we are planning to see each other again. I met her online. She had opened an account on an internet dating website for a total of 2 days. During that time I was able to get her whatsapp. Next thing you know she had vanished from the dating website.
I'm pretty solid with online game and I was able to get her out for a date. This girl had flawless English, the best I have heard on this island. This girls Iphone 5 and really expensive clothes were the first thing that tipped me off. Then one day during pillow talk she told me who her father is.
I still get jealous when she talks about her maids bomb meals and cleaning.
Mysterious Girl in Pattaya
I had spent a lot of time gaming and had just failed at getting laid with a Russian girl thanks to bad logistics, but I knew I had to get laid that night. It was just after new years and Pattaya was buzzing with visitors. I went back to the club and ran into this Thai girl with a really pretty face.
I ended up spending the entire night with her into the morning and then, the afternoon. Her driver ended up driving us to the beach, he was big for a Thai guy and she said he was also her body guard.
Who are you?
I asked her.
I'm nobody, but my father is.
She wouldn't tell me any more about who he was. I dropped it and I got her to return back to my place with me. She put up a lot of LMR before finally giving in. She never told me who her father was, but I still wonder.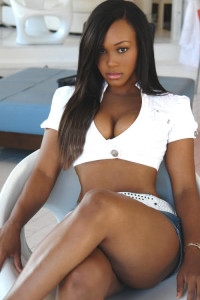 Girls who think they are ugly because of racism in their country:
Traveling the world, you realize that skin color means much more outside the western world. The types of girls with light skin are considered more attractive in nearly every place I have visited. You can use this to your advantage if you are a white guy, but you can also use it to your advantage because there are these BEAUTIFUL darker skinned girls that literally believe they are ugly. These same girls would be obsessed over by countless men where I'm from in USA, but culture has caused their obvious beauty to be mostly ignored.
Philippine beauty
At the beginning of my trip to the Philippines I pipelined a brown Philippina girl. Philippinas come in all colors, the lighter being seen as more attractive. However, this girl had a stunning face and a really nice body. When I started talking to her she mentioned how lucky she was to have a chance to go on a date with me.
It blew my mind how a girl that pretty (18 years old) could be so grateful just to get a shot with me. Sex was easy with her, she was happy to do anything for me. The quote that I remember and just highlights how she really believed I was out of her league
If we are dating, you can be with other girls, you just have to wear a condom.
She was saying this to try to get me to date her. A beautiful girl with no clue what she had to offer. Tragedy.
Colombian beauty
While in Colombia I met a skinny 19 year old girl online. I met up with her and we ended up spending the next 36 hours together. She was very sexy. She was probably a mix of 1/3 black 1/3 white 1/3 native. It made a very curvy and sexy body. However, because of that 30% black, most locals saw her as less attractive than she really was. You could only see it if you looked closely or looked at her ass, but with locals it was the first thing they saw.
This girl ended up being one of my favorite girls from Colombia and she was probably the girl who thought her own value was the lowest of all the girls I hooked up with here.
Dominican girl with perfect ass and cute face
There is one particular girl I have in mind, but there are a few that fit the bill. I met this beautiful girl with an AMAZING ASS and cute face. This girl was easy to meet (like most black girls are here) and had a lower self esteem thanks to the color of her skin. This girl turns me on so much, her body is so sexy.
When we are walking around we will get funny looks. They don't understand why a white guy would go for a black girl, beautiful or not.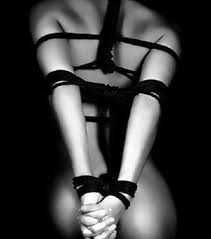 The Nymphos and Kinky Girls
If you've been with as many girls as I have you will run into occasional types of girls that are nymphos or kinky. These types of girls can be fun, but you best wrap up.
Philippine girl who came straight to my room
I was in Cagayan de Oro and I had been loving it. It was a town where a foreigners value is VERY high. There was a girl that had been sending me all sorts of messages, wanting to meet up. I wouldn't do it because she was so young (17) but she said her birthday was in a few days. Her birthday passed and she kept insisting to meet. Finally I told her she could come over to my hotel room and watch a movie with me.
She arrived and was cuter than in her photos. With a surprisingly nice rack. Thirty minutes later we were banging. I asked this newly turned 18 girls how many guys she had been with.
I have slept with 19 guys, 20 with you.
Wow. If you have read my book The Key Logger: A Forbidden Glimpse of the True Nature of Women, you know that it is rare that a girl is 100% honest about this number, most likely that number is more like 60. Barely 18 years old, wow.
Thai/Indian girl in Bangkok
It was my second day in Thailand, I had been pipelining and I got a REALLY hot girl to agree to meet. This was not a problem, except that it was too easy, which usually means there is a problem.
We met and yeah I had an insta-crush. She was a mix of white, Thai and Indian and it was so stunning. We went for a drink then back to my place. When we got in bed there was no lmr, in fact she practically got herself naked on my bed. She was only 18 years old with such a sexy body.
We went at it for a good 35 minutes. I finished and fell into bed, exhausted. She looked at me for a moment, kissed me, then went and got something from her purse. She returned to bed and I heard a buzzing sound.
Is that a vibrator?

I'm just really horny.
I remember being offended and probably coming off a bit that way as she continued to use it on herself.
I don't know why I'm this way, I can't help it.
Was what I remember this young, 18 year old girl saying. That's just the way she was.
Nympho in Bangkok
It was interesting that my first two nights in Bangkok were with nymphos. However, the first one was pretty extreme. I remember receiving nude photos without asking (I met her online) and she was my last option for the night and she came straight to my hotel at night. We ended up banging right away.
It turns out this same nympho also went on to have sex with fellow Swoop writers Fisto and THC which you can read about HERE.
Mexican girl who loved bondage
While in Guadalajara I ended up meeting an interesting girl, she was one of the types of girls you wouldn't expect to be kinky. We met up and went to the movies. She dressed conservatively and her shy smile painted a picture of a nice girl, but she could not hide her amazing ass. Everything was really easy with her. We ended up back at my hotel room and there was a bit of LMR, but not too much to handle.
I really liked this girl and continued seeing her for the next couple of months, during this time she revealed to me her ultimate fetish: bondage. I'm a sexual guy so I played along, trying everything out. We even ended up making our own little bondage porno (don't ask for it haha).
Part 2
As I am writing this I realize that I am not even half way through with the lists of girls I made, so there will be a Part Two of Types of Girls You Hook Up With Traveling The World.
Part 2 will have some of the interesting shores I got (prostitutes that you seduce and get for free), the girls that used magic, cool jobs, models, and the girls that I'm not so proud of (I can't be doing too much bragging). Part 2 should be done in a few days.
Part 2: http://swooptheworld.com/types-of-women-traveling-2/