Taking a break
I'm currently taking a break from traveling right now. I'm planning on saving up a cash buffer so next year I can go all in again. I plan to be full time on the road once more beginning of 2015.
In 2012-2014 I traveled the world non-stop for nearly 2 years and I learned a lot during that trip; about travel, about the world and about myself. I'm taking these lessons and experience along on my next adventure.
I'll be taking a slightly different approach for the next trip. My focus will be more on adventuring and visiting a variety of places. I'd love to complete South-East Asia by visiting every single country there but I will also take on some new areas such as India, South-America and Africa.
Also I'll travel a little bit less slowly and try to see more different places. Last time travel fatigue, lack of planning and budget constraints had me locked down in some places for a bit too long; I want to avoid that this time around.
That's why currently I'm getting back in the grind to make sure I can restart with better finances and a refreshed appreciation of the traveling lifestyle. The outlook of the careless freedom of travel and adventure is one of the best motivators for me.
It's my goal.
And my goal is fucking amazing. How fucking amazing? Well, I started making a budget and travel plan and today I'll share some of my top 10 travel destinations for 2015 (in no particular order).
Mongolia
Not only were the Mongols were the baddest badasses in history they are also masters of falconry, which makes them even more badass. Besides it's legendary history, Mongolia has beautiful nature and it's a little bit off the beaten path.
From what I hear the girls are hit or miss. A lot of uglies but the occasional stunner. I'll check out Ulan Bator and find out for myself.
Taiwan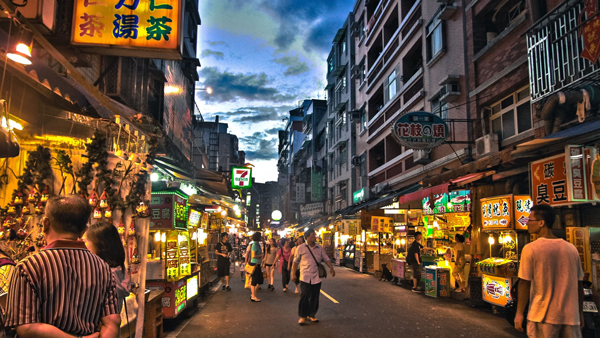 I'll visit China, see the Chinese wall, eat a dog etc. But I've also put Taiwan high up my wish list for the simple fact that I don't know a lot about this country.
I've heard some nice things about their nature and food but for this country I'm gonna let myself be surprised.
Plus, I need to find out about the Taiwanese girls anyway to complete my guide on Asian girls 😉
Madagascar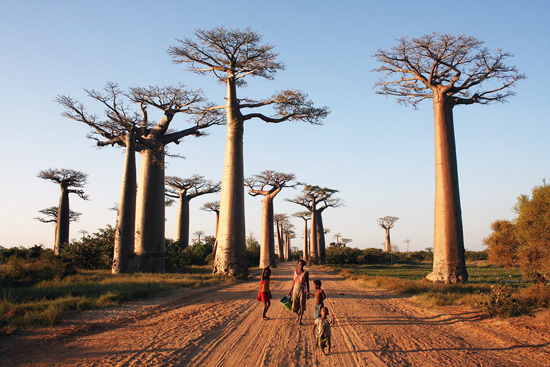 I've never been to Africa before and next year that has to change. When I thought about which countries to visit in Africa, Madagascar was the first one that jumped to mind.
It's This has nothing to do with the cartoon with the wacky zebra. This large African island just seems like one of the most exotic places imaginable. About 90% of it's wildlife is found nowhere else on earth. This may be a drain on the budget but I'm counting on finding a cheap flight leaving from South-Africa… which is also one of my favorite destinations.
South-Africa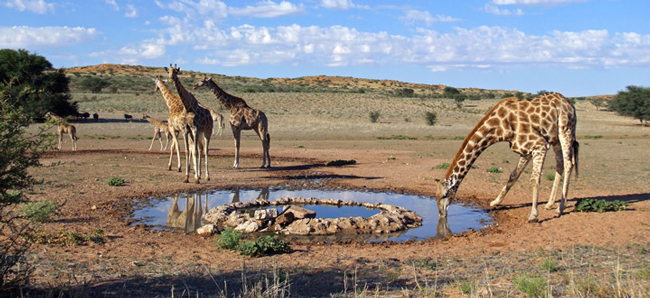 I met some South-African friends a long time ago in college. We've talked about meeting up but it never happened. Next year I'd like to go visit them and get to know this country a little bit.
When I think about it, all South-African people I've met in my life have been cool people so far.
Brazil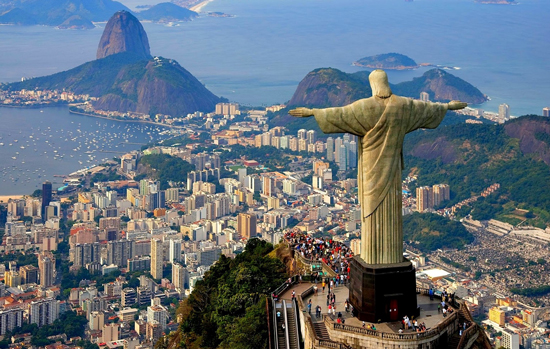 Speaking of cool… I'll be going back to Brazil as well. Now the world cup is over and things are back to normal.
Last time I was there I visited Rio de Janeiro, Salvador de Bahia and some smaller places. This time I plan to meet up with Smooth Operator in Rio de Janeiro and from there on visit several cities across the country.
Can't wait to be welcomed back by those sexy Brazilian girls with their big round… smiles.
Korea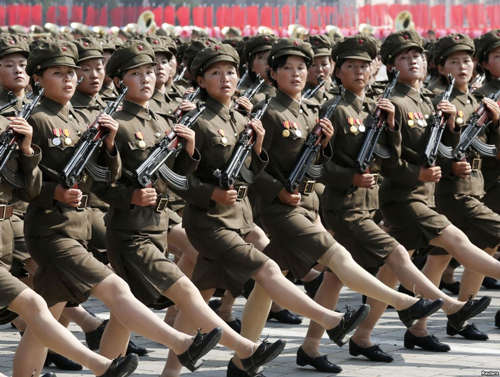 The country about the opposite of Brazil is North-Korea. As I was planning my Asian itinerary from China to South-Korea, my eye fell on this not so common destination.
This very communist state is less self-evident to visit. Freedom is very restricted but it's possible to visit the country by taking a "state-approved organized tour".
If I can get the timing right, I would really love to see the "mass games" in honor of the 'Dear Leader'. In these events they let 1000's of people flip colored plates as a giant living TV made of human pixels.
The tours are still pretty pricey though so it's only an option if I squeeze this in at the beginning of my trip.
The capturing of my North-Korean flag (which I very much desire) will be another challenge. I don't think it will happen on the state approved tour, but maybe I'll meet a North-Korean girl in South-Korea.
India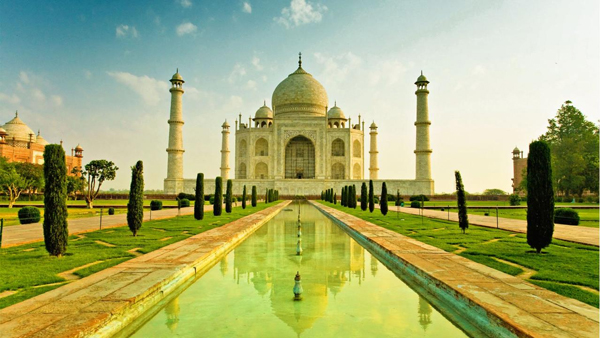 Many people experience a culture shock when they visit India. It's such a vast country with such a rich culture. I'll spend some time here traveling different major cities.
If I can get the timing straightened out, I'd love to experience the Holi festival here. It's a festival where everybody and everything gets painted in bright colors.
The country is very conservative, with people still being forced into marriages so I think for girls it will pose a challenge. I hope in the bigger cities like Mumbai, things will be a lot more liberal.
Japan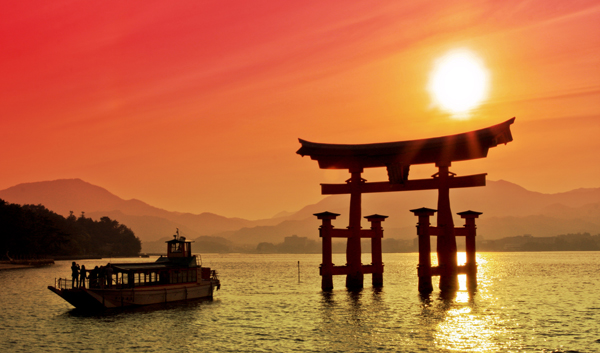 Another country I want to revisit in 2015 is Japan. I visited it in 2013 for 2 weeks as a scouting mission.
I really fell in love with this country; it's like you're walk into another universe. Everything that can be different, is different. I learned some valuable lessons on my last visit and I will avoid making the same mistakes upon my return (e.g. trying to see too much in too little time).
So this time I'll rent an apartment in a major city (Tokyo or Osaka) and take my time to really absorb a single place.
The Japanese girl I met on my last days in Tokyo was pretty kinky, and judging on the 7-story high sex shop I found in the center of Tokyo, I feel like I have to do some more field research on Japanese girls 😉
Ethiopia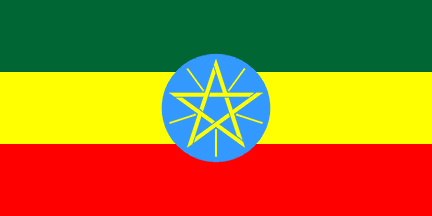 I'm going to be honest. The only reason this country is on my list is because I've heard Ethiopian women are some of the most beautiful African women out there. Moreover, it's supposed to be very accessible for travel. Some very basic and high level research seems to confirm that so boom: It's on this list.
I'd love to visit more countries in West Africa as well but with the Ebola situation I'm putting that on hold for now.
Colombia
Last but not least, I'm going to Colombia. This is one of the top destinations I'm looking forward to. I've heard so many good things from so many people that I have to go and find out for myself.
The girls are gorgeous with curvy bodies and beautiful faces. 20Nation was there recently and he shared some great stories that made Colombia rice up my list even further (he'll post them here on SwoopTheWorld soon).
Break the rules
So that's it. I'm working my ass off right now and making long days but with these are some of the adventure I'll be going on soon. Besides the new places, I plan to make some stops at the old favorite locations (Bangkok, Manila, Dominican Republic, etc.).
I'll share some more info as soon as the planning becomes clear. If you've got some ideas or suggestions, please share them in the comment section or by mail and maybe I can meet some of you out there to have a beer.
Work to live, don't live to work.
Break the rules, follow your dreams!
Peace,
THC