I wish I could tell you there is a short cut to learning Spanish, but there isn't. A language is massive, it's been created over hundreds, sometimes thousands of years. If somebody tells you there is a quick and easy way, they are lying. The real secret to learning Spanish is to study it in a way that you will enjoy. As the saying goes: 'Time flies when you are having fun." The only way to learn a language is to put in the work, and if that work is fun, you are much more likely to keep doing it. That's why I decided to write this article about the my top 7 Spanish games.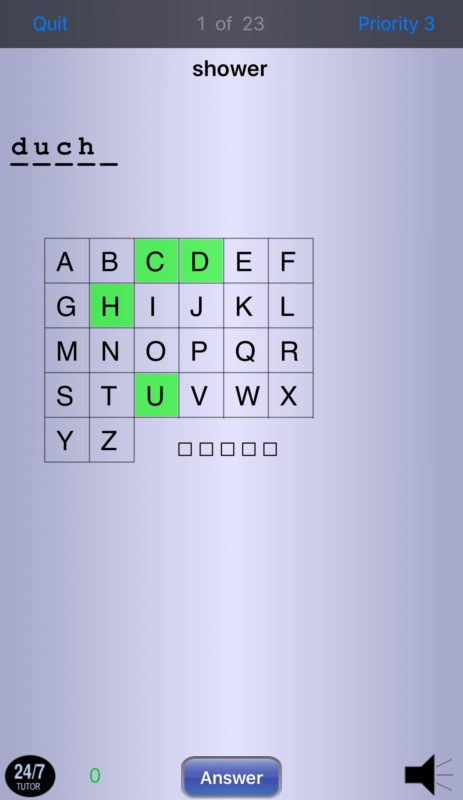 7. Learn Spanish 24/7
While Learn Spanish 24/7 is very simple, it makes the list of top 7 Spanish games because it is also concise and useful. It doesn't really have any fun games, more basic games like hangman.
Mobile game:
https://itunes.apple.com/us/app/learn-spanish-24-7-free-language-learning/id294858049?mt=8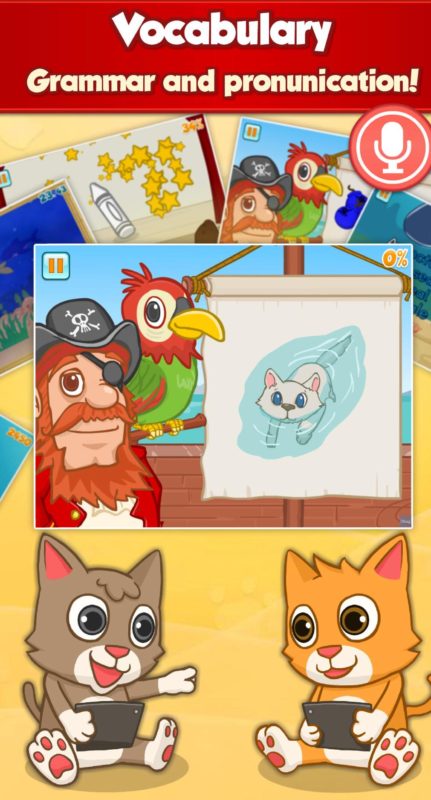 6. Fun Spanish
There was a lot put into this game and it would be a very fun game… if you were 6 years old. It makes the list because of being a great app/game for kids where they almost won't know they are learning a language.
Mobile game:
https://itunes.apple.com/us/app/fun-spanish-learn-spanish/id661574705?mt=8
5. Spanish Spy
Spanish Spy is a vocabulary trainer. While it's not advanced and doesn't have many words, it is a good way to train yourself to recognize words quickly. Some other down sides to the game is that it is very basic.
Mobile game:
https://itunes.apple.com/us/app/spanish-spy-learn-spanish-words/id1179034253?mt=8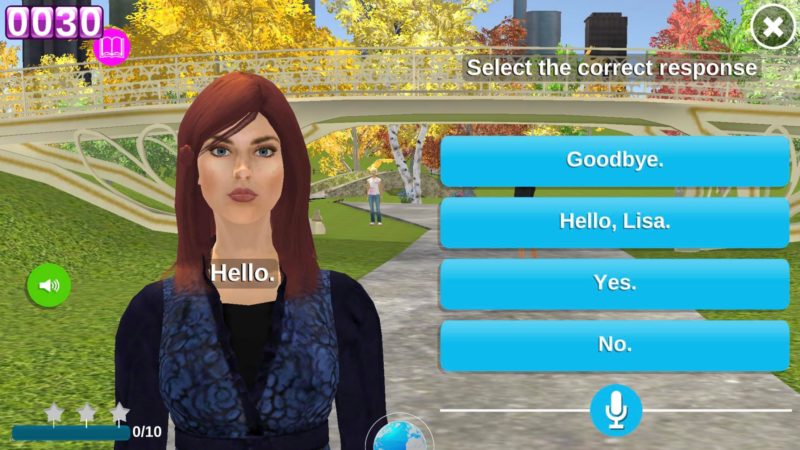 4. Fluent Worlds
Less of a game and more of a real world simulation, fluent worlds is a fun way to enter a new world of learning Spanish from your mobile phone. I recommend this game for anybody to put themselves into real world situations and learn how to respond. The game is very well done. The only down side is that these are things you can do in a much more fun way just by traveling.
Mobile game:
https://itunes.apple.com/us/app/fluentworlds-learn-english/id1047012845?mt=8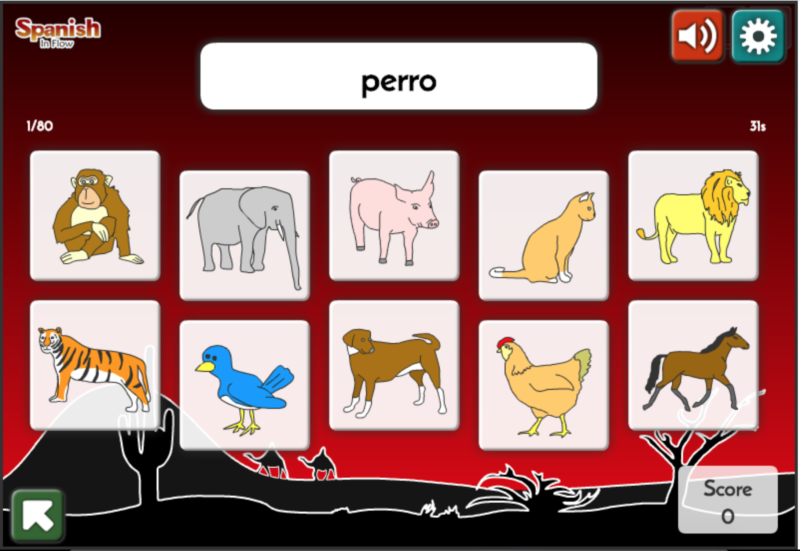 3. Spanish in Flow
Spanish in Flow is a great game if you have some free time on your computer. It's fun way to practice vocabulary understanding while under pressure. When you are speaking a language you need instant comprehension. That is why it's important to practice understanding words quickly.
Computer/website game: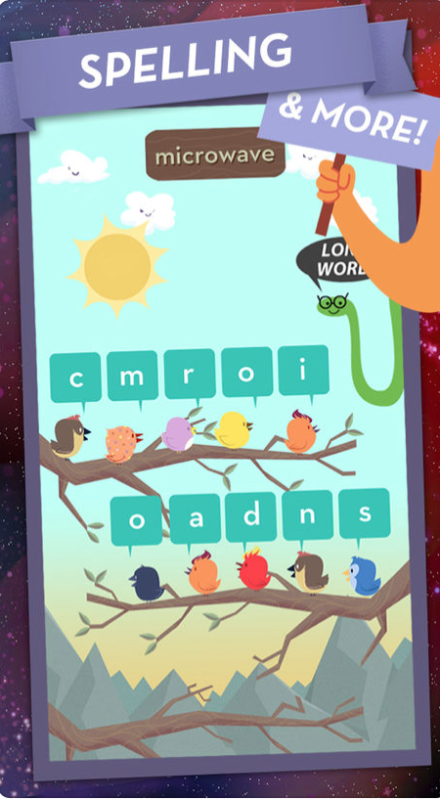 2. Learn Spanish by MindSnacks – A bunch of mini games you can play to help with vocabulary.
Learn Spanish by MindSnacks is basically a Spanish learning app that has a bunch of mini-games. The mini games are not overly fun but are a breathe of fresh air in comparison to traditional ways of memorizing vocabulary. I would say this is a great way to study Spanish and have fun doing it.
Mobile App:
https://itunes.apple.com/us/app/learn-spanish-by-mindsnacks/id385497068?mt=8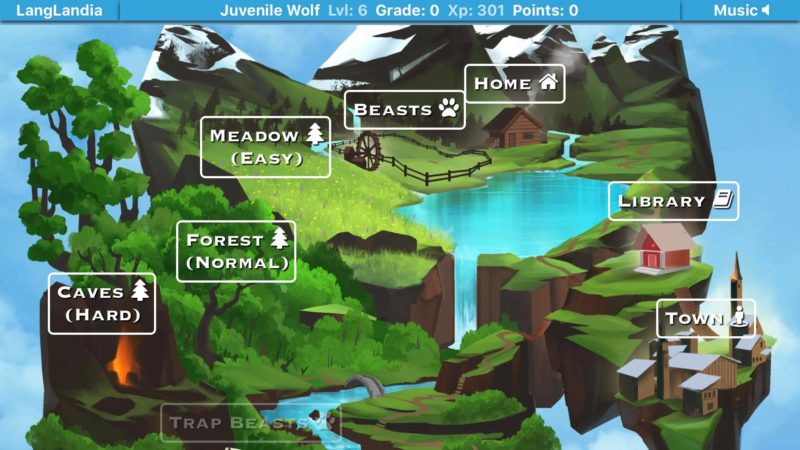 #1. Langlandia
The only real game I have found that helps you learn Spanish, the rest are more like min-games. While this isn't advanced by any means, it is pretty cool. If you liked the old Pokemon games, you will enjoy this app. Raise your beast from a baby and watch him grow and become faster and stronger while you become smarter. You have to graduate grades to get new vocabulary and advance through the game. Once you do that you will be able to trap new beasts if you don't like the one you have.
This app will help you learn vocabulary and sentences. It uses the most common words, so even if you are a complete beginner you would learn enough to be basic conversational, just with this game. It also trains you to recognize words quickly and respond, a very important skill when trying to understand somebody in a foreign language.
Mobile game:
https://itunes.apple.com/us/app/langlandia/id1310343081?mt=8
The Best of All Spanish Games
As I have written before, the best game is when you are gaming women. There is not a better motivation in the world than the opposite sex. Dating somebody who only speaks Spanish will not only give you 24/7 practice, it is literally the best motivation that exists. So, use these Spanish games while you are not out there chasing girls and using real game. Click here to read my article on this other type of game to learn a language.