The Ultimate List of Movies and TV Series with Alpha Male and Charming Characters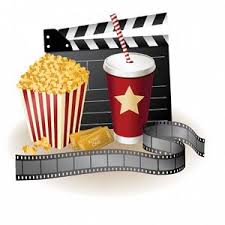 You may have heard the saying "You are your closest 5 friends." It goes off the idea that you take in the personalities of those around you. This goes just the same with the TV and Movies that you watch. If you are watching nerdy shows all the time, you won't be able to help but act more nerdy, but… if you are always watching alpha movies and alpha male characters… you can't help but become more alpha and charming. And, as we all know, that's what the ladies want. That is why I have put together this film and television show list.
Article Updated 2/15/2017
 Alpha Male Movie Scenes Playlist (16 clips)

Alpha male and charming characters from TV shows
Californication – Hank. Good body language and the right type of humor 

Spartacus – Nearly every gladiator. Very alpha body language

Vikings – Most of the vikings but mostly main characters who are brothers

Sons of Anarchy – Main character

Craig Ferguson – more for humor, has spent hundreds of hours teasing and talking with many attractive celebrities

Fresh Prince of Bel-Air- Will Smith

White Collar – Main character. Has excellent facial body language and oozes charm

Mad Men – Don draper. Completely alpha

Lost – Jack and Sawyer. Sawyer has better, more bad body body language

True Blood – Bill, Jason and Eric. They all have their own styles of attractive body language, but all good

Vampire Diaries – Damon. Excellent bad body body language

Heroes – Peter

Two and a half men – Charlie Sheen. Aloof and relaxed with women

Prison Break – Two main characters movies

Seinfield – Roosh's recommendation for what to watch to put you in the mood to joke around with women
Alpha and charming characters from movies – alpha male movies
007 – Every James Bond in nearly every movie

Top Gun – Tom Cruise. Alpha and charming. A masterpiece of body language

Alfie – Jude Law

Van Wilder – Ryan Reynolds. Knows how to make situations fun

Wedding Crashers – Two main characters. Good at keeping interactions fun

Roger Dodger – The uncle. Cool movie about a nerdy kid who goes to his player uncle for advice on getting girls

Cruel Intentions – Main character. A suave rich kid with excellent body language

Crazy Stupid Love – Ryan Gosling shows a recently divorced guy how to pick up chicks

Tengo ganas de ti and tres metros sobre el cielo – The main character has amazing body language. Most of Latin America had a crush on him. A great way to practice Spanish as well

Thor – Chris Hemsworth. Amazing body language

Rush – Chris Hemsworth. Amazing body language

A river runs through it – Brad Pitt

Fight Club – Brad Pitt

Oceans 11,12,13 – George Clooney, Brad Pitt, Matt Damon. Masters of Body language

Limitless – Bradley Cooper

Fast and the Furious movies – Vin Diesel and Paul Walker are always alpha with good body language

Bad Boys – Will Smith

Al Pacino – Scarface. Alfa

Indiana Jones – Harison Ford. Charming, arrogant with good body language… all the things the ladies like

Captain America – Main character after transformation. It's interesting to see how much better his body language becomes and how it affects how you see him

Troy – Brad Pitt. Excellent body language as always from Brad Pitt

American Gangster – Denzel Washington. There's a reason so many girls love Denzel Washington. Excellent natural body language

Training Day – Denzel Washington

Titanic – Leonardo Dicaprio. Half the women fell in love with Leo after this movie for a reason. Body language

Mission Impossible movies – Tom Cruise. Not many 5'7 guys can become sex idols, but Tom did and it was all because of his body language

Cocktail – Tom Cruise

Collateral – Tom Cruise

Swingers – Vince Vaugn. Get to see him out picking up chicks

The One – Jet Li (asian alpha male)

American History X – Derek. Total alpha

Zorro – Antonio Banderas. Oozes charm, suave and excellent body language

3:10 to Yuma – Russel Crowe

Men in Black – Will Smith

School for Scoundrels – Billy Bob Thorton

The Notebook – Ryan Gosling

The Transporter – Jason Statham

The Rock – in about every movie is as alpha as they come

The Departed – Leonardo Dicaprio and more

XXX – Vin Diesel. Always alpha

Pitch Black, Chronicles of Riddick – Vin Diesel

Clark Gable in most his movies. The most famous being Gone with the Wind

Running Scared – Paul Walker

How to lose a guy in 10 days – Mathew Mcconaheigh

Australia – Hugh Jackman

The X-men Movies – Hugh Jackman

Vicky Cristina Barcelona – Spanish Guy. The type of guy every boyfriend should fear. Excellent body language

American Psycho – Christian Bale. Dark Triad type game

Don Juan Demarco – Johnny Depp

Meet Joe Black – Brad Pitt

Tomb Stone – nearly every guy. Cowboys were usually especially alpha

300 – Main character. All alpha male

Gladiator – Russel Crowe

The thomas crown affair – Pierce Brosnan. Excellent body language and charm baby

Nine 1/2 weeks – Mickey Rourke

Lawless – Tom Hardy

Mr and Mrs. Smith – Brad Pitt
This Means War – Chris Pine and Tom Hardy
Star Trek – Chris Pine
Interstellar -Matthew McConaughey
Never Back Down – Ryan
Driver – Ryan Gosling
The Wolf on Wall Street – Leonardo Dicaprio
Heartiste bad boy film recommendations
The Breakfast Club – John Bender
The Wild One – Marlon Brando
Rebel Without A Cause – James Dean
As good as it gets – Jack Nicholson
Alpha male actors – actors who are generally alpha and charming
Brad Pitt
George Clooney
Ryan Gosling
Leonardo Dicaprio
Chris Hemsworth
All James Bond actors
Reader additions:
TV SHOWS
• 

ROME

 (That period in history alone has a lot of alpha traits in the series)

Archer – Sure, he's got some problems stemming from mommy issues, but his unapologetic brand of narcissism and incredible frame control are impressive. I learned a few things from the show, plus it's hilarious.
MOVIES
• 

A Bronx Tale

 (Chazz Palminteri character is great in this)

• 

Rush Hour 1

 (Chris Tucker shows some great alpha like qualities when talking to his female partner who he doesn't like working with etc)

Terminator – Arnold
Steven Segal movies
Clint Eastwood movies
Daniel day-lewis movies
Liam Neeson movies

Da Vinci's Demons: Tom Riley (The Genius)

Black Sails: Zach McGowan (The Pirate)

Penny Dreadful: Josh Hartnett (The Cowboy)

Sherlock: Benedict Cumberbatch (The Detective)

Outlander: Sam Heughan (The Freedom Fighter)

Peaky Blinders: Cillian Murphy (The Gangster)

The Blacklist: James Spader as Raymond Reddington
What to pay attention to for while watching these
Ideally you want to be paying close attention to the alpha characters. What helps the most psychologically is to look up to the character in the same way a son would look up to his father or a little brother will look up to his big brother. This will help you to adopt the body language much more quickly.
You should also know what attractive body language is, so you can pay attention to what's important. I have written a book about this called The 9 Laws of Attractive Body Language. You can also check out our Body Language section.
You Can Contribute
If there are any movies or TV shows that I missed, be sure to add them in the comments section and, if I agree, I will add them to the list later.