The Polish Sex Slave – A guest post by Jean-Batave
I started emailing with Jean-Batave a few weeks ago and it is clear that he understand what we at SwoopTheWorld are all about. He has written some articles for ReturnofKings and can write well. He sent me this story and commented how Swoop was there with him:
Here is the story that you wingman'd from the other side of the computer. – Jean-Batave
It's things like that that just warm the heart and I knew that his story had to be published on Swoop.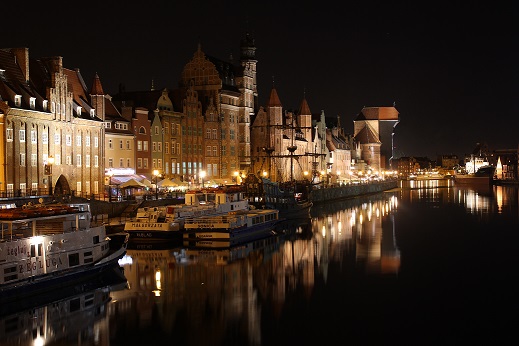 Out on a week night
Wednesday. My second day in Poland. I caught the flu but my mindset was good, thanks to doctor Jameson.
A beautiful blonde slipped between my fingers the night before, as I was closing the deal. The motivation to get the city flag was unbreakable. I was resolved, focused and aggressive which makes me very efficient.
The atmosphere was calm in the local watering hole. I was flirting with the barmaid to warm up for the hunt, but also investing in the future. They are useful people to have on your side.
I was sipping on my beer when a fat girl fell off her chair and crashed next to me like a sack of potatoes. I was impressed by the number of empty glasses and bottles on her table. No wonder she was completely wankered. Never saw a girl in that state in Poland since my first visit in 2007.
A colleague of hers told me something to excuse her behaviour. I said in his language to talk slower as I was a foreigner. He did not speak English so the conversation was in Polish. He was what you can call "drunk-impressed" and brought his boss over. A working girl with a bitch face and a ridiculous Skrillex haircut with short bleached hair. She would have been an honest 8 without the fucked up hairdo.
She asked me to speak French as she found it sexy. Did two sentences half-heartedly then left just like that for a table with two normal girls. Did not want to be sucked in the cunt maelstrom that I saw arriving from a mile away.
The girls I approached were not receptive and the bar was still empty so I tried next door. An awesome joint that will become one of my locals. The ideal place for a last one for the road or a holdup.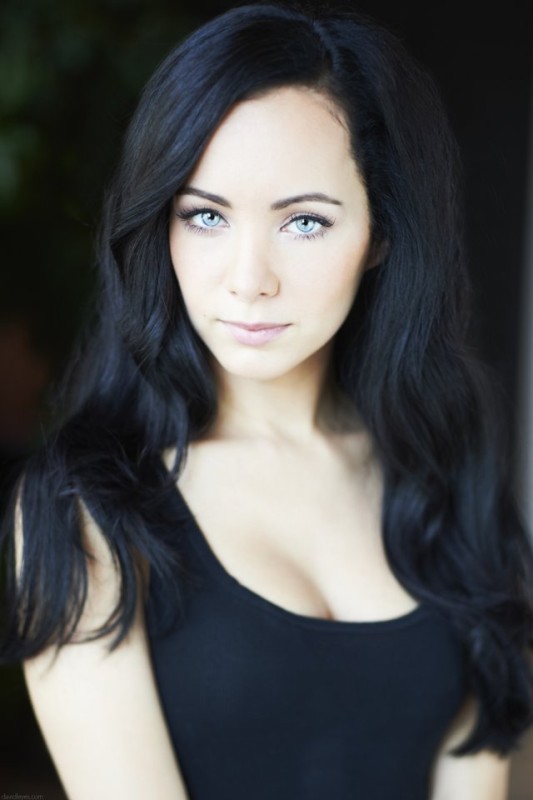 Kasia, the brunette
Went in to check the vibe when I saw this 8 and her friend literally next to the door as I entered. A 20 year old brunette with mesmerizing grey eyes, slutty looks and a slightly open mouth with bright red lipstick. I had to engage.
Started in Polish. From my experience, it always changes radically their behaviour and makes a better first impression. I was giving some strong eye contact and reduced the space between me and her from the start.
We will call her Kasia. As I built up rapport, I told her that she looked familiar. Her friend said that she was the doppelganger of Selena Gomez, if Selena Gomez had grey eyes. Had no idea who Selena Gomez was. After googling her the next day, I must say that her friend was right.
Kasia was smiling and got the starry eyes when I used one of my routines. Here is how it goes:
I talk about the horses of my family back home. Almost every girl likes horses. I sprinkle a bit of poetry over it while using strong body language and touching the girl during the explanation.
I describe how I look at them running like the wind under the apple trees, almost flying over the grass. A grass greener than the fields of Ireland, that you only find there. A land beaten by a violent, cold wind which makes us the hard bastards that we are. I demonstrate it by taking the hand of the girl and making her squeeze my biceps or touch my chest.
Then I explain how I deliver the foals, take care of them and educate them with a mix of patience and authority while I take her wrist and show the strength of my grip. That makes their imagination run wild. There might be a fantasy in their psyche involving the gentleman farmer.
Their level of English was quite advanced. The friend had a slutty vibe too with her red top that hardly contained her tits and the way she understood every sexual innuendo in English.
I proceeded with doing as much kino as possible, seeing a positive answer. Joked with my target that she had to go easy with her eye contact and enthusiasm or I'd have to take her away on my horse to the nearest mountain and make her mine.
Slowly took her hand as I kept talking in a trio. I could feel her thumb massaging mine, projecting to herself that soon, she'll do the same in my boxers. They paid me a round. The evening was going well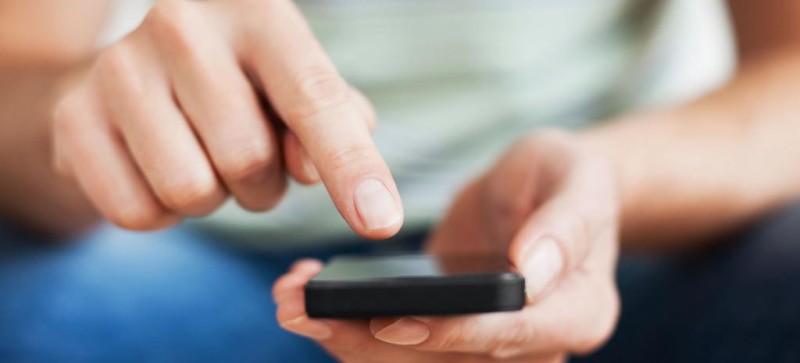 An image is worth a thousand words
Then they invited me to the club. The cover was 20 zlotys but turns out that my target's friend used to fuck the boy in charge. He let us in for free and bought us a round of shots. A lemon vodka called cytrynowka. Delicious, cheap and potent.
Off to the dance floor. A bit of dirty dancing then went for the kiss. She avoided it three times then gave in. No way I was letting her go. I had to have sex with her that night. Brought her back to the bar and did a good job with building a stronger sexual vibe.
Kasia's friend was just checking her phone, lost in her thoughts as no one was hitting on her. I knew that time was ticking and I had to seal the deal.
But she did not cockblock and two minutes later, said in Polish (understood with the key words and her voice tone) that she was going home alone, that it was fine and that Kasia should stay with me. Fuck, that would never happen in the land of Napoleon, never! She left and I pushed the interaction with mine.
We were going at it hot and heavy. I was preparing the "Are you a dirty girl?" line from Roosh. Odin must have heard me.
At that exact moment, she pulled out her phone to show me a picture of her dog or something. I saw the thumbnail of an image with a pair of legs with heels. Told her "Show me that". She indulged. It was a girl in a g-string seen from behind with handcuffs, holding a silver buttplug.
Jackpot. I put my hand around the side of her neck, looked at her with an intense gaze and asked "Are you a dirty girl? Because I don't like girls that create problems or invent excuses. I enjoy dirty and imaginative sex".
She stood still, looking at the way I was eye-fucking her and answered after a few seconds: "Yes I like this kind of stuff. My boyfriend (my beta) of three years was always too sweet when we had sex. I dumped him for that." I knew it was sealed.
Grabbed her throat with my hand. She did a little whimper that made me hard and opened her mouth slightly. Told in her ear with a confident tone and ending with an intense look: "Now you will finish your drink. I am taking you with me. You will listen to everything I say, obey my commands and satisfy me. Is that clear?". She nodded, turned on to the max.
"Spread your legs slightly, no one will see" I said. We were at the bar with everyone around. Put my hands under her skirt, spread her panties and slid a finger. She was being wet all over the seat. Finished my drink, pulled her by the neck and walked her to my place while pushing her and being a textbook arsehole. I stopped once or twice to slap her and finger her between two rubbish bins. A sport that I developed while living in London. Who said chivalry was dead?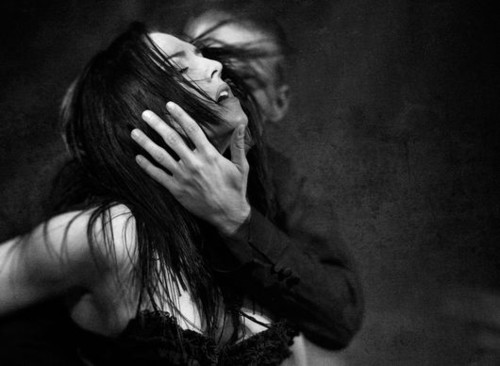 It is business time
Sneaked her into the hostel. The reception guy was asleep and snoring. Locked the door of my room and sat down, making sure that the body language was clearly showing who was in charge. I just used the imperative. "Turn around, take off your shirt". She obeyed. She had beautiful, pale round breasts popping out of her blue bra.
"Remove your skirt and your knickers". She did as I said. " Kneel down and open your mouth". I approached. She undid my fly and started sucking hungrily on my cock.
She carried on while I slapped her ass as hard as I could in the middle of her little whimpers. Pulled her around, pushed her against the wall and strapped my belt around her neck (a 20nation tip) while banging her from behind. She was leaving red lipstick all over the white wall.
Railed her like a bricklayer. She was spreading her ass as I was taking her from behind. Then I fucked her with the bottle of wine I bought earlier. I slept two hours. Every time I was awake, I was hard again and pummeling her.
Quite a few red flags, but the sex was good. I will think about my plan later. 48 hours. First flag.
Part 2
The specimen in question
Four days later, moved in my new place. I met her at the tram station for our second encounter after some dirty texting.
She had such a slutty look in her eyes, I was instantly hard. She had a leopard print top and leather pants. I instructed her earlier in the week that she had to buy red lingerie and dress slutty for me. The sexual tension was in the air and she started stroking my cock through my pants as we were walking to my lair.
Sat her down in a chair in front of me. I was wearing a white shirt and a tie. I stayed seated, showing dominant body language and I started reciting the lines given by 20nation in one of his recent articles. I took out a rope from my pocket and started playing with it as I was explaining that she will follow my rules and address me as "Sir".
I knew that if I would have put my hand in her knickers at that moment, I would have had to dry it with a towel. I told her to undress. She had a red bra and a matching red G-string. With her high-heeled boots on, I just had to look at her to feel the blood pumping downstairs. I tied her up and blindfolded her with my tie.
Took her from behind while she had her hands tied behind her back. Banged her so hard and her moans were so loud that I thought that I'd get a noise complaint from the neighbours. I had to limit that at all cost so I stuffed her wet panties in her mouth. Slut silencer 101.
She smothered her lipstick all over the white wall again. I 'll have to clean that the next day. Good thing that the first item I brought in the empty apartment was a sponge (and a sex towel, very good tip from Roosh). Banged her lion-style on the floor. It starts in doggy style then you sink your teeth in her neck, lie on top of her and don't let go like the lions in the documentaries.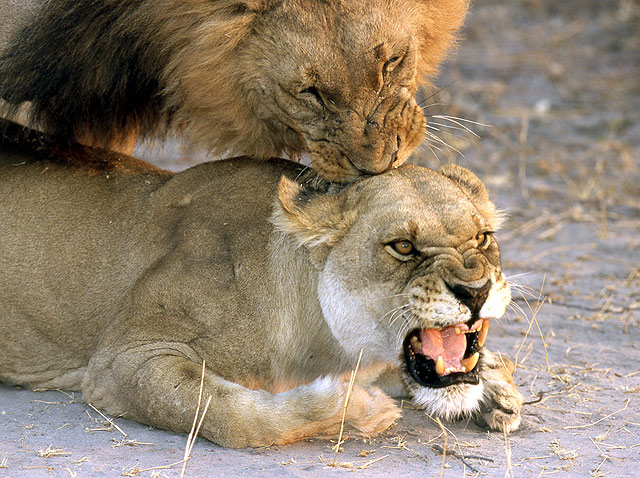 "Thank you, Nat Geo."
Her eyes were rolling back with orgasms during the night and she told me in Polish how she could not believe how long I could fuck her and how deep.
Her legs and pussy were so smooth that I had the impression to touch glass. Did not used a condom and nutted on her shaved pussy. I am an idiot, I have to use one next time.
She begged me to let her sleep as she had to go to university the next morning. She left early as I was still sleeping. Shame. I was up for a morning session.
She is now part of my harem here and I get a bit more inventive every time.