Tazers, a Bicycle Thief and Ukrainian Breasts – A Guest Post by JB

The beginning of the summer in lovely Poland…
Saw this girl trying to carry a heavy suitcase up some stairs. Proposed to help. Not a beta move as it would seem but the ideal way to start a conversation.
She said she had a fight with the boyfriend and refused to stay one more minute in their apartment. She rented this one in an emergency while looking for another place.
I had to leave and asked her for her number, she refused at first saying that she was in no mood for this. Said that I'll be her re-introduction into the dating world and a new life. She gave me her number, smiling.
Tuesday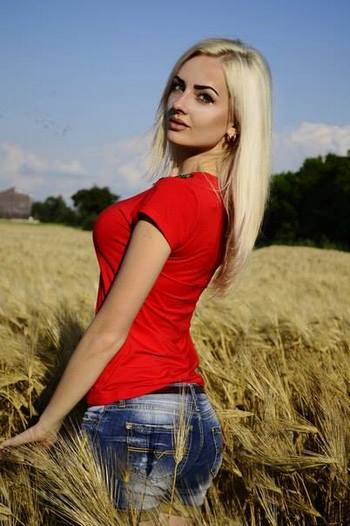 She was a bit late for the meetup and I could not remember what she looked like. Then I saw this blonde coming from far. Tanned skin, an sexy white summer top with cleavage and lace, long blond hair, high heels and tight jeans. I was hoping that it was her. It was. I kissed her cheek to say hello and went inside.
It was a strange conversation. Her ex-boyfriend was apparently pretty violent and was taking medicine for that. Women are completely irresponsible when choosing partners and in general. So she bought a tazer and showed it to me.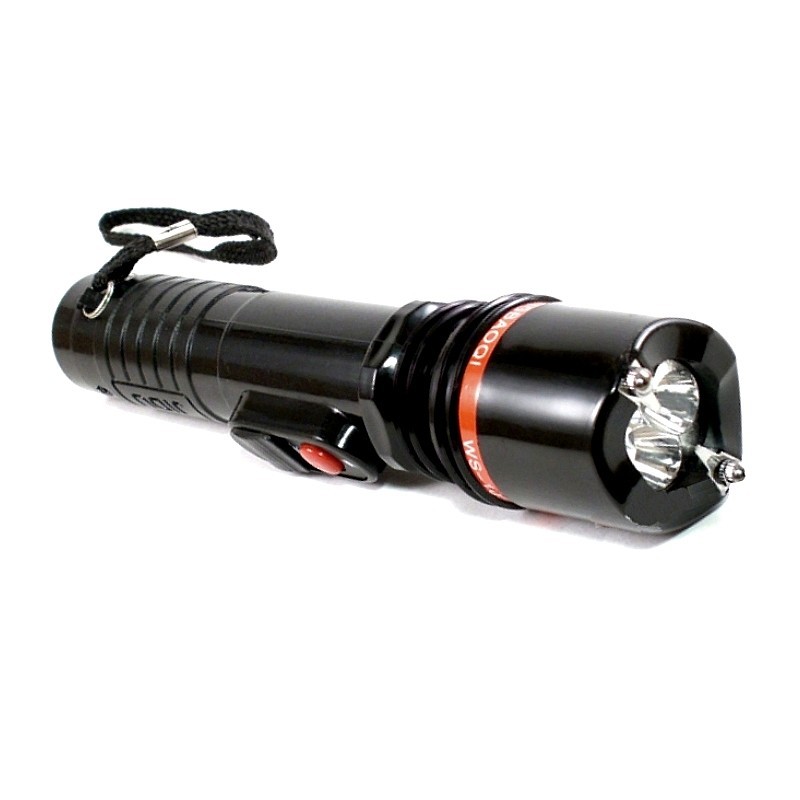 I played with it under the table at the bar and accidently set it off. The buzz was so loud that everybody around stopped their conversation and stared. I was laughing my arse off.
We drank and talked about travel. The conversation going on, I could feel that she was looking for a revenge fuck. Just lovely. She was responsive to my adventures and stories in faraway lands.
I decided to change venues. Leading the way, I extended my hand for her to take. She did. I brought her to my local for the kill.
Shortly after, I used my kissing line and she told me that I was a very good French teacher. She was all over me. When I felt that things were getting clearly sexual, I only said: "Let's go". We went to my place with no questions asked.
Poured her a beer, she did not even touch it and I did not have the time to drink a third of mine. I started playing with her top and turned her against the wall. She was totally naked in 5 minutes, with me fingering her and her squirt flying and the drops crashing on my glass table like the November rains.
She started blowing me. I pushed my erection down her mouth and she could almost swallow it all. I was feeling the bend of her throat. I went for it and pushed her head down further. Her eyes were watering and she was almost suffocating, but still smiling in between.
Her moans where really turning me on. She loved sex, I could see it. She talked to me dirty in Polish and squirted three times all over the couch, ruining the cover and adding to the squirt stains already present. That fucking couch, I'll have to buy 10 litres of petrol and burn it.
She was licking my fingers and hers, spreading her arse for me to see. I was pulling her hair and her moans were growing louder. She alternated doggystyle with deepthroating me to the point of being sick, while looking directly into my eyes.
Fucked her for so long and I lost track of time. I was having a lot of fun. Her tanned body, contrasting with her white underwear. and the knowledge that it was made by solarium, her trademark as a slut, really turned me on. I pulled out and came all over her face and mouth. She swallowed it all.
Told her I'll snap a few while she was still drunk on cock, telling her that her piercing was sexy.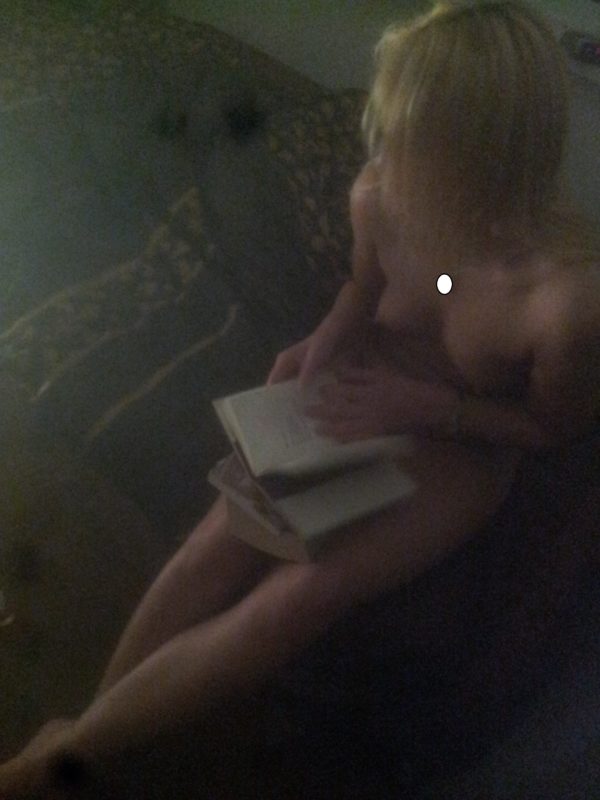 Checking my book collection
I went for seconds after a pause as I was so turned on again by her voice. She went home and sent me a text shortly after to thank me for the night. I'd like to have sex with her again.
Wednesday
Saw this beautiful blond Gosia, a 9 (and I don't award it often) on the market square. She was lying down, basking in the sun with her bike nearby  and everyone was staring at her curves.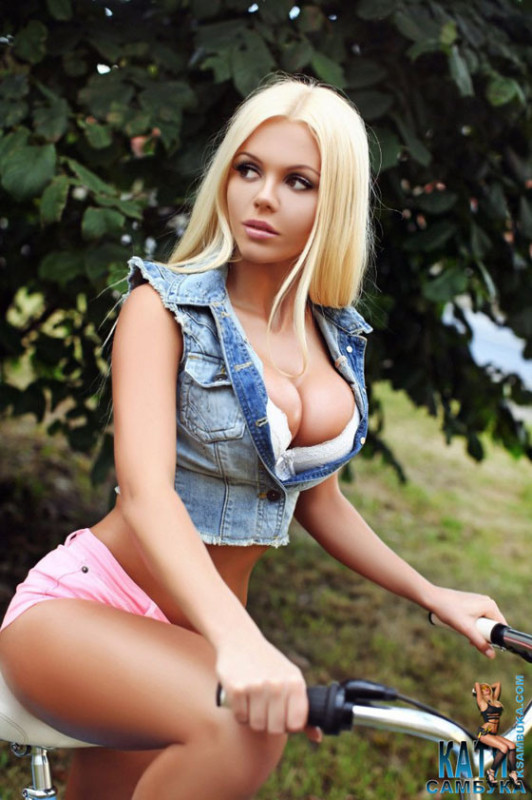 Artist's impression of the scene
I came over and asked her if it was her bike, saying that I needed to do something different today and cycle around the market square as the weather was so nice.
Built some rapport and there was a lot of touching again. She was radiant with her smile and her light blue eyes. Her attitude was so friendly. This is something where Polish girls score high.
A beta was sitting a few metres away and I saw from far that he wanted to talk to her before. Now, he was wondering what was happening. He stayed and listened to the conversation. Maybe he'll learn something. Gosia spoke Russian well as she was studying it as a university subject. It was going well.
I asked her if she wanted my phone as a deposit but she answered that she believed in Karma. I could have stolen her bike right now. She was so innocent and smiley.
I took her bike and I went around. Brought her on an instadate in the sun with a beer , overlooking the busy street. It was so pleasant that I almost forgot to focus on the conversation and touching.
The weather was awesome. She had beautiful round tits and such a pretty, gentle face. I liked the way she was thinking as well. She was homely and genuinely nice. With all of that together, she was the definition of the Polish "girlfriend material".
Her ex-boyfriend was pestering her with calls while we were talking. She looked at the phone like it was a steamy turd and turned it off. It hit me. I saw from the other side what it looks like when a guy is needy. Don't do it fellas. No better way to sabotage yourself.
Took her number as it was getting darker. She escaped the French kiss maneuver and left, giggling. This is the kind of girl you fall for. Very dangerous.
Wednesday night
Fucked the big titted Ukrainian Tatiana from Zaporozhie that I met near the University. She was so pretty and sexy when she arrived. Ukrainian girls really have style.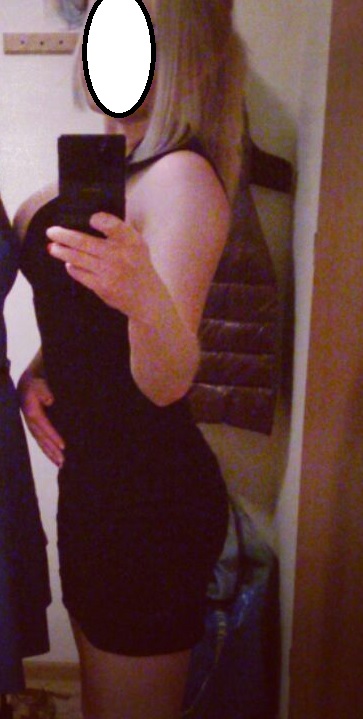 I almost forgot how nice her body looked. Big milky white tits and a well-proportioned arse for such a thin frame.
Everything went well at the bar with her as I did the whole interaction in Russian without much trouble.
First progressed by slowly taking her hand then when she was ripe for it, I used my kissing  line. She was very passionate and I could feel her desire. So after a few minutes of make out, we finished the drinks and I used the famous line where I need to recharge my phone, just to bring her to my place.
I had another girl texting me all along, asking to go for a walk together. I know what it meant but I considered that I'd rather score with the Ukrainian that was with me now, rather than go for hypothetical sex far way.
I was kissing her but as we walked, she said that she did not want to go to my place and she gave me a couple of shit tests. I had to defuse them all by saying that it would only take a couple of minutes for my phone to recharge. And then I just kept talking and doing white noise about something cheerful and unrelated, not to trigger her logical brain.
There was a lot of LMR when we arrived home. First tried to take of her jacket, that was a challenge. But her breasts were so round and full in her top, I had to see them. No other alternative was acceptable. I managed to play with her tits a bit and lick them but she was constantly putting her bra back on and saying she was leaving. But she was staying here the entire time and rubbing her bottom up and down on my erection, so I just kept insisting. What a tease. I will show her.
I picked her up and sat her down on the kitchen counter. Pinned against the wall and with their legs over my shoulders, feeling my thrusts through the clothing, they usually get really aroused. I was touching her crotch through her jeans, she did not object.
Her tits were magnificent, she was spitting on my cock and titty-fucking it. I tied her hands behind her back with my belt and brought her head closer so she sucks it harder. She said one last time that she was going home with spit all over her mouth. Of course, you are.
She kept on playing and saying in Russian "Ia idu domoi, ia idu domoi" just for the sake of it. Whispering it almost.
Her words were saying "I am going home" but her voice tone meant "take me now". She was testing me, to see if I would have the guts and use my strength. I did. When I took off her panties and trousers at the same time on the floor, she was soaking wet.
She was so warm inside and smooth outside. I almost came after 5 minutes, just by looking in her eyes and feeling her around me. I had to slow down. I flipped her to take her doggy style.
I took my sweet time and did not care one bit as she kept talking. Just one more test. Took off the condom and unloaded half a litre of sperm all over her big round breasts. She cleaned it in the bathroom and I brought her home, which was a stone throw away.
I thought she was upset but she kept laughing and holding my arm. I'll call her in two days, see what happens. Frankly now that the notch is there, I don't really care.
About JB
I would just like to personally thank JB for the article on a trip to Poland and share a bit about him:
JB has been living abroad for the last six years. He is a Sambo practicioner, enjoys learning new languages and conquering women from all around the world. He is a writer at Return Of Kings.