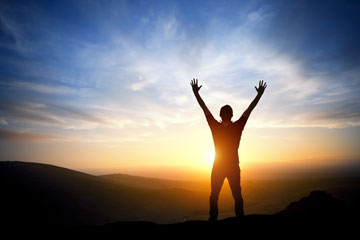 You guys may have noticed a slow down of articles. THC and I have been busy traveling and I have been finishing up the fixes to my book. But starting next week you can expect at least two articles a week from Swoop The World. Look forward to articles coming soon about Egypt, Turkey, Brazil, Japan, Korea, Lithuania and the Philippines.
Now I want to share with you guys a piece of reader mail I received a couple weeks ago. It's a guys experience with finding Swoop and it completely changing his life. I would like to thank him for sharing his story and letting me publish it. These type of emails really make me love my job and if other readers want to share their experiences with us, send us an email at SwoopTheWorld@gmail.com
How SwoopTheWorld Changed My Life

I have been travelling around the world for a couple of years but being really busy with work I failed to take proper care of my personal life and missed a lot of fun. I learned some game during that time but was very weak in approaching and therefore did not have many chances to apply the knowledge.

I was in India for three months of work and travel and I was going crazy from not getting laid. That is when I discovered Swoop the World blog. India is the worst place to get laid and even Swooptheworld could not help me to capture a flag. My only notch in India was a Russian 8 who I met on a plane there (SNLed within 5 hours, straight to a hotel from the airport, one of my best lays to this day).

But after reading on Swooptheworld about travels in Latin America I could not carry on living the same life. It wasn't long before I planned my future stops in Mexico, Colombia and Brazil. I read a book Elite Online Dating and 20nation's blogs dedicated to particular countries. The blogs were the best advice on fast seduction I ever read. It worked really well in Latin America and with my personality. It really changed my life.

I got laid within three days after landing in each country, got a new notch a week on average and had girlfriends in each place. (The low notch count is mostly due to my work schedule of 10-15 hours a day and 6 days a week.) If you've been in the game that will sound easy but for me at that time it was something I could only dream of. I had read a lot of material and watched a lot of videos about game but I would not be able to do this breakthrough without advice I learned from Swooptheworld.

My last stop on this Latin American trip was Brazil. I had a flight connection there and decided to spent 5 days. I got laid with zero language skills using translator on a phone and following 20nation's instructions. By following the book's guide I think I could have taken that girl home within 30 minutes but it looked shockingly easy for me. I didn't know how to kill time with her as we could barely talk. So I went for a swim for 30 minutes, and then took her home after 1 hour from meeting. It took less to bounce her home than 1h30m bus ride she made to see me:) I am happy to repeat it again and again how I am glad to having found out about Swooptherworld.

My 5 days in Brazil were coming to an end but I felt that I did not wanted to leave because of very promising opportunities with woman. By some chance or providence I come across an article on Swooptheworld named "10 invalid reasons you're NOT traveling the world". It's a great article but one idea really inspired me. It was about the fact that any age will be only once in your life (I was already 31 at that time). The next day I changed the ticket and stayed in Latin America for another 3 months. I never regret it. From being a real sucker in game I went to being able to kiss close within minutes of meeting, get laid within hours of landing in a new country, sleep with two women a day and to have options anywhere I go.

Now writing this from Vietnam with plenty of 7s and 8s in my pipeline I am happy to say MANY thanks to Swooptheworld one more time.

Cheers!