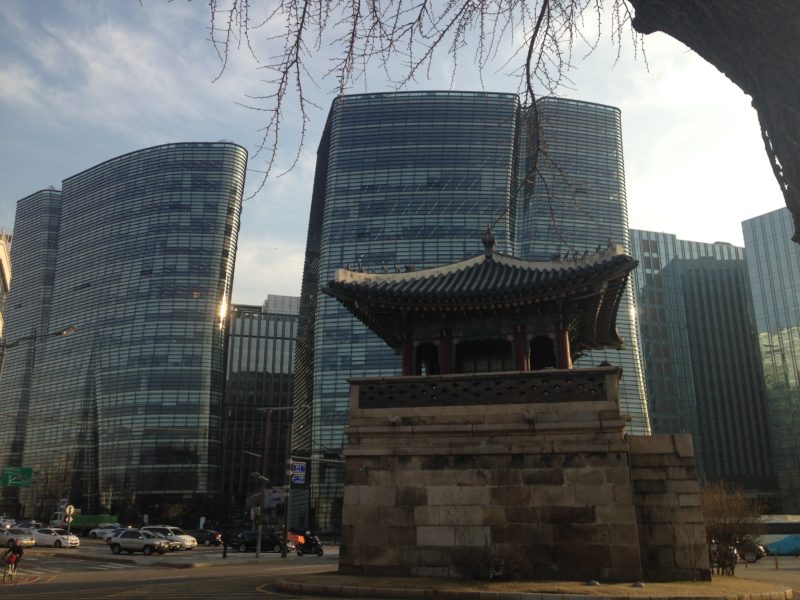 I thought Japan would be THE special place and it was, but I never imagined that South Korea would compare to it in any way. I had just spent over a month in a half in Japan and I made the mistake of planning only a week in Seoul. I had heard that Korean girls were the hottest in Asia (and seen it in other countries), but I had also heard they were the hardest. But without ever seeing a country for yourself you can never really understand… this is the story of me finding out the mistake I had made.
All pictures I am sharing today are from my trip. Including the main picture which I think really represents East Asia… advancing in technology while clinging to a deep and rich culture and history.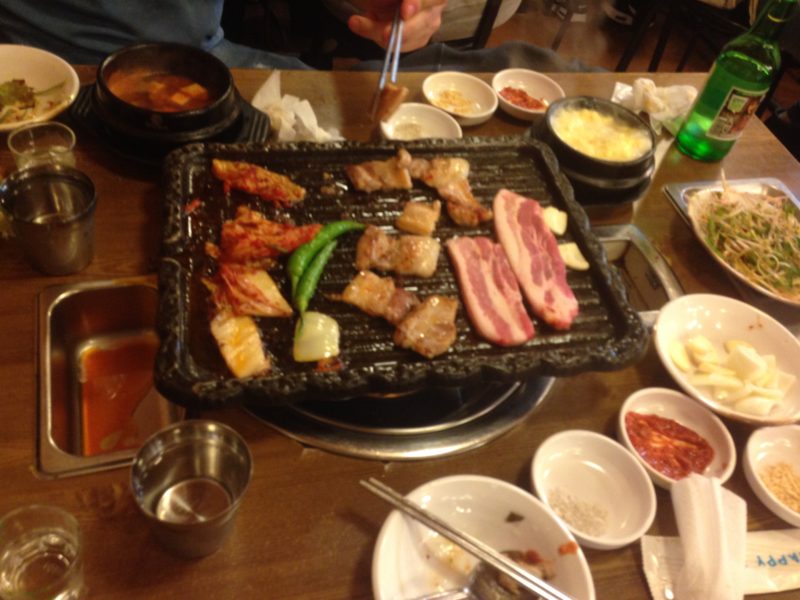 Day one in Seoul, South Korea
THC and I arrived at our two bedroom AirBnB apartment and got settled in. It was already Saturday night and we weren't about to waste any time. We went and tried the infamous Korean barbecue. I never thought I would enjoy cooking my own food so much. We also got a couple bottles of Korean Soju, it was already time to start pre-gaming for the night.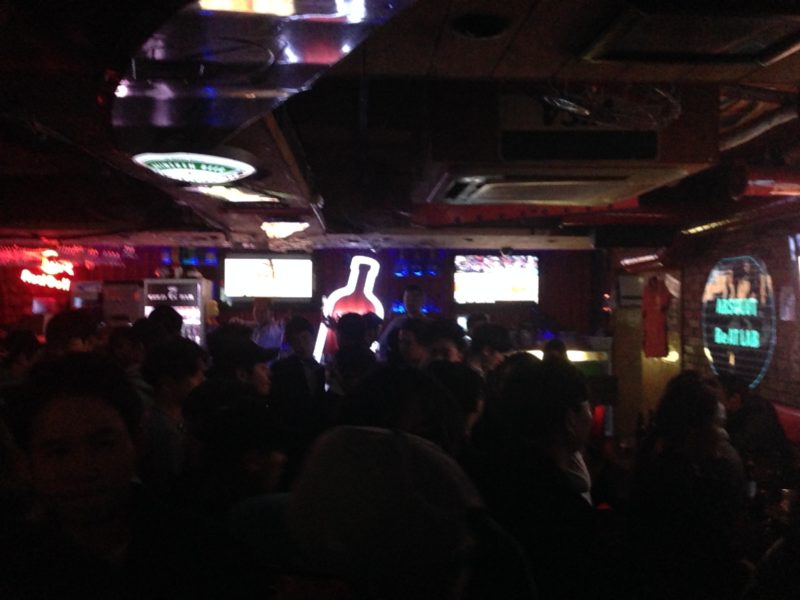 We went out in Hongdae that night on a recommendation from Dash who joined us. Dash had lived a couple years teaching English in Korea and knew the city well. As the three of us drank and walked from bar to bar, it was bitter sweet. Korean girls were hotter than Japanese girls, but the amount of foreigners I saw was off putting. I felt like I was getting eye raped considerably less than in Japan, I was just another foreigner.
We continued the night and ended up in a club that was also filled with foreigners. I did a couple of approaches, but I was pretty drunk by this point (I think we all were, but THC and Dash were worse). I remember bits of our time here. The biggest Asian guy I had ever seen, about 6'5, who I think was trying to get THC to double team a chick with him and THC, getting some gay vibes, was not down. Then, the three of us, called it a night. I only had a couple numbers and wasn't ready to give up yet. As we walked through the streets of Hongdae I got eye contact from a cute miniature Korean girl. I approached right away.
There were only two girls, so Dash decided to just call it a night and said goodbye. THC was really drunk and I had to steer him away from my girl (who I had temporary rights to thanks to the rules of the bro code). But her friend was hot too and he easily went to her.
My girl was adorable. She looked very Korean with a cute, innocent face. She was short, about 5'0 and looked like she had a very fit body. I wanted this girl. We were able to talk these girls into coming back to our apartment and getting some drinks with us.
Next, was our first road block. I don't know what it is in Japan and Korea but the taxis are huge cockblocks. It took like 45 minutes for us to find a taxi. Then, I'm pretty sure the guy tried to prevent us from getting laid by pretending to be lost. Luckily our girls had internet and we had to just tell him where to drive.
At this point I was exhausted (I was running on little sleep and it was like 6 am). THC was insanely drunk and getting frustrated with the whole situation. And I noticed the girls, who before the taxi situation were so down, were starting to go cold.
We arrived and yeah, they were so cold. My game, which was solid just an hour earlier, was non-existent as I found it hard just to keep my eyes open. THC's game was non-existent as well, but for him it was because he had drank way too much. The girls got uncomfortable and left, but not before I was able to get my adorable girl's number.
Day 2 Trying to Get the Korean Flag
My first try with South Korean women hadn't been successful. But a couple girls from the night before were responding to my messages and I was hopeful for my chance to get the Korean flag. The next day was a hung over day. For me, there is something about hangover days… I am insanely horny. This day was different, I wasn't just insanely horny I was past insanely horny. I had spent the night dancing and looking at the most beautiful women in Asia and it only made me want them more.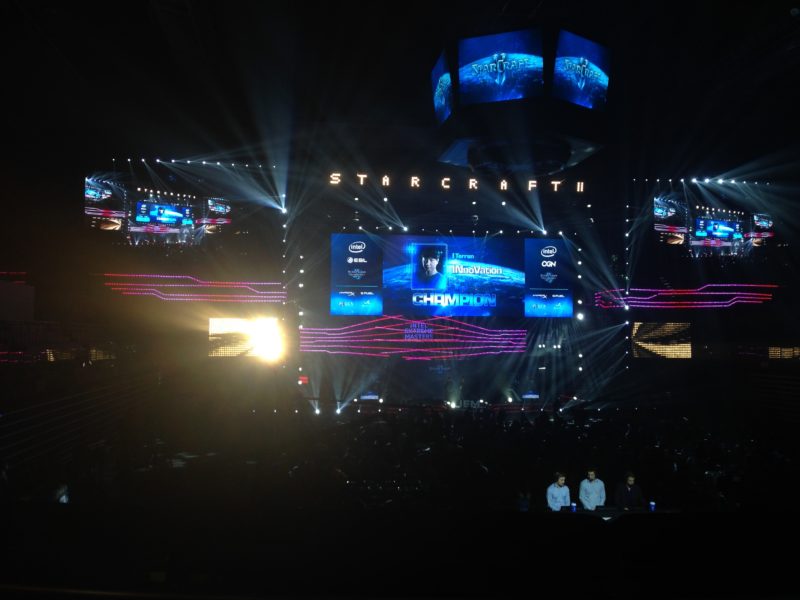 But there was no time to sleep in. When I was a kid, I was a StarCraft fanatic. I grew up watching Pro-Gamers in Korea and there was a big tournament to get to. THC also took one for the team and joined me on checking off another bucket list goal. Watching pro gaming in Korea was incredible and fulfilling this childhood dream was only the beginning to this great day. I spent the downtime of the tournament on Tinder setting up dates for the week and chatting with the short, adorable girl from the previous night. She had agreed to come over after I got back, at about 10 pm that night. I hoped so much she wouldn't flake.
At 10 PM on the dot she was waiting for me in front of a restaurant close by my apartment and I wasted no time using an excuse to get her back to my place "It's cold, come with me."
She said Hi to THC as we entered the apartment and then we went straight to my room. It wasn't long before I was peeling off her clothing. Her body was beautiful. She was so fit, with a really low body fat percentage. She didn't have much boobs or ass but had a great hip to waste ratio and this milk white skin that was so soft.
On day 2 of my time in Seoul, South Korea, I got my Korean flag and it was… magical. This tiny girl had the perfect pussy and couldn't have a better body for her body type. It could have been how horny I had been on my hangover day, but I think it was a top 3 flag experience of my life (and I have probably around 60 flags).
Dating Korean Girls from Tinder During the Week
I had done a little pipelining while in Japan and had a date with a girl for the next day. We met at a restaurant and ended up getting Japanese food. This girl was taller with an OK face, but a good sized rack for a Korean girl. She was also in good shape. I don't think I've ever been to a country where girls had less body fat than in Korea and I was a fan.
The horniness was there and I invited her back to my place to watch a movie. This girl wasn't quite as easy as the last girl, even though I had been chatting with her for a week. Then, I removed her clothes to reveal her milky white skin and a set of perfect C cup tits. Another great night. In 3 nights in South Korea I had already had better sex twice than nearly all the girls I slept with in Japan (the exception being when I slept with the two Japanese sisters).
That The Gap Tho
The next day, I had a date with another girl I was really excited for. I met her on Tinder on my hangover day. She was thing with long legs and a great hour glass figure, more hour glass then my short adorable Korean flag.
I met her in Hongdae at a bar. I showed off my foozeball skills with her and we had a big group of people watching me. It ended up being a bit of a DHV and after two beers she was all over me. Time to bounce.
Back in my room, I took off her clothes as she stood in front of me. As I pulled down her jeans, I saw probably the sexiest thigh gap I had ever seen in my life. Damn. This girl, like the others had an incredibly tight body with basically no fat. Damn I was loving this country. It was my 3rd night in a row with great sex. I was beginning to realize I had made a big mistake.
Are Korean women hard?
I had heard a lot of times how hard Korean women were. But I had been in South Korea for 4 days and I had slept with three girls. And these were not three ugly girls. So what is it, maybe Korean girls aren't hard? Well, I can't say for sure. I was particularly excited for Korean girls and I put in a lot of work into these 4 days to get laid. I would have to contribute my success to that.
Are South Korean women hot?
Korean women are insanely hot. In fact, I don't think I've ever seen a country where a higher percentage of girls are bangable. South Korean girls take their bodies and their looks very seriously and it shows.
Back to the Story
My flight to the Philippines was in a few days and I knew I had made a mistake in only planning a week in South Korea. The problem is that, other than the pro gaming tournament, I hadn't really seen much. THC was feeling it too, he wanted to do some tourism. It was time. If I didn't get laid again in Korea, it was already so great I wouldn't have cared.
So the rest of the week was spent with THC doing some exploring and trying local things. Like… a live octopus.
Yeah, THC and I ate live octopuses. The most surprising part wasn't that the suckers would cling to your cheek as you ate it, it was that it was actually really tasty.
I was able to see two of my previous girls again, the short adorable girl and the girl with perfect tits. THC and I had gotten some tourism done and now, it was my final day in South Korea. It was a Friday night and we were going to go out. Tonight Dash would take us to the famous club Octagon.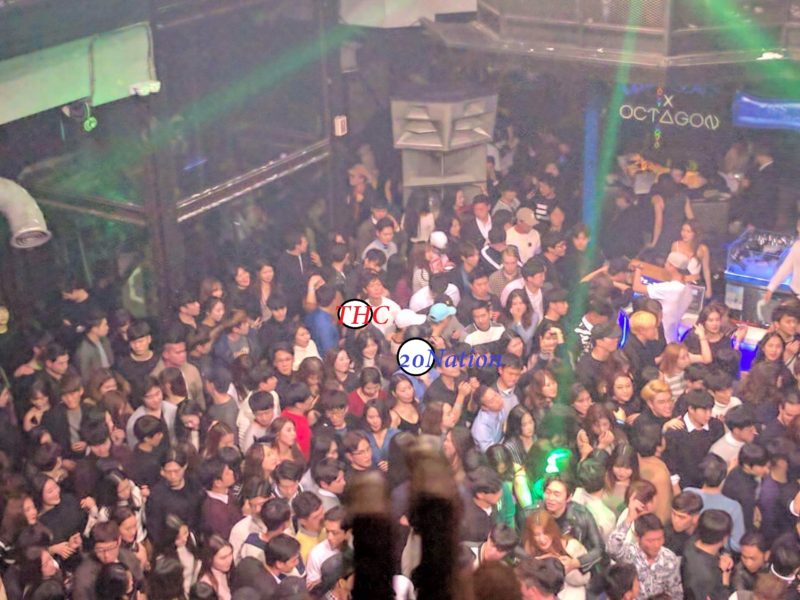 Picking up Korean Women in Club Octagon
This is just overall an awesome club. It was expensive to get in (about 30$), but I didn't mind. It was my last night in Korea and I wanted to see the hottest girls South Korea had to offer. THC, Dash and I drank and drank. The night went on and hot women were everywhere. I did a couple of approaches, but nothing stuck. Then, I saw this cute girl in a black dress dancing with her girlfriend.
I went in and right away I could tell she was into me. I was a little drunk, but fought it to throw some crisp game. I wanted one more notch before I went to the Philippines. I started dancing with her and as I looked into her eyes and smiled she stared right back.
As I danced closer and closer to her, I began to realize this girl was mine. The problem? Her friend was there alone and was starting to get annoyed. Her friend wasn't that cute, but I needed somebody to wing for me.
"I'll be right back." I told her. I searched the crowd for THC or Dash. Then, I found THC. I brought him back and he wasn't impressed with the friend, but like a good wingman he stuck around anyways. Although he definitely didn't bring his A game. The friend didn't seem interested in THC… damn. It was my last night, how would I separate her from her friend.
"I have to stay with my friend," she told me as I tried to get her to leave with me. After trying a few times I got her to say she will drop her friend off at her house then come see me. It was a gamble, but what else could I do? I found THC and Dash and we all ended up going home.
I got back home and checked my messages. I got a message from the girl. "My friend found a guy and now I'm going home, want to come over?" Hell yes I did. It wasn't long before I was plowing another stunning Korean body. I had become a huge fan of South Korean women.
So, a funny story. The unattractive girl who wasn't interested in THC (which was crazy) ended up going home with a famous UFC fighter that night. I didn't realize it at the time, but the competition from locals in that club is fierce. Tons of guys with tons of money and lots of famous guys.
Summary of my time in South Korea
South Korean women are stunning, just no other way to put it… the hottest women in Asia. They also have the best bodies. South Korea isn't easy, but it's not too difficult either. I would have to say that Korean women are even under rated.  Overall, it was a great trip (four girls in less than 7 days and many more numbers from Tinder and night game were interested in meeting if I had more time). Dash is a really cool guy and I would recommend meeting him if you ever get the chance (he's now has the highest post count on our forum). THC was also able to get a couple girls. Overall, South Korea was a blast. Biggest mistake of the trip: only spending a week. Still, I couldn't really complain, I was about to go to one of the easiest places on the planet to get laid… the Philippines.
If you want to know the perfect country for you to travel to
I've now been all over the world searching for the best places for girls and just having a good time. If you guys want to save the thousands of dollars you will waste by going to the wrong spot, buy an hour Skype consult call with me and I can tell you exactly you should go to have the trip of your life. Email me at swooptheworld@gmail.com for more info.