So for this article, I'm going to do things a little different. I just finished a trip through latin America where I slept with at least 64 new Latina women (that I can remember, so maybe a couple more). I made a little chart to let you guys know how much I enjoyed each place, how many girls I slept with (per day and per month) and a bunch of other useful info. Make sure to click on the different buttons to see the girls(sorted by how much I liked them) and how the different cities I was in compared. This article is based on a thread I started on our forum, click here to check it out.
Trip Results
| Location | Length of Stay | Total Girls | Average Per Day | Average per Month | Average Enjoyment | Average Age | Total Years |
| --- | --- | --- | --- | --- | --- | --- | --- |
| | | | | | | | |
Best and Worst Cities
Most lays: Barranquilla at 16 Per Month (Santa Marta but I was only there a few days so I won't count it)
Least lays: Medellin at 10 Per Month
Most enjoyment per girl: 4 Way tie between Medellin, Santo Domingo and Barranquilla at 3.8/5 (Santa Marta again was #1 but since I only spent a few days there I can't count it)
Least Enjoyment Per Girl: Cuba and Pereira at 3.3 and 3.4
Youngest Latina Girls: Santo Doming at a 19.5 years old average
Oldest Latina Girls: Cuba and Santa Marta at 22.5 and 21.5, but of the places for at least a month: Barranquilla at an average age of 20.9 years
Thoughts on my trip through Dominican Republic, Colombia and Cuba
I have been to both Dominican Republic and Colombia many times and what is surprising is that every time I return, the quality I get goes up. I think this is because I am always working on myself. So, my looks and game are almost always improving. My SMV(sexual market value) is higher than it has ever been and probably most important of all… my Spanish is more fluent than ever. I may have had other trips with higher quantity
31 Dominican Girls in 25 Days or 19 Pinays in 14 days but back then I was going for numbers and that was more like a sprint, this trip was a marathon. On top of it all, I don't think I have ever achieved higher quality than this trip. Although one thing I must admit, to get these numbers I had to put in a ton of work.
Dates, dates and more dates
Any of you guys with experience with Latina women know that they flake like crazy. Especially in the DR and Colombia. To combat that I would sometimes schedule up to 10 dates a day! That's how easy it was to get dates in these places, but that's also how annoying it could be when half of them wouldn't show up. Another reason I planned so many dates was that I started preferring a one hour date for the first date. It was a lot simpler to seduce a girl on the second date than to pull out all my LMR tricks on the first because many of the girls have a no sex on the first date rule somewhere in their head. You can get passed it, but it takes work.
If you just do an hour long first date then go for it on the second (or sometimes third), then you don't have to push hard for it. Although I had scheduled up to 10 dates, the average while I was there was probably closer to 4. This included rebangs when I met up with a girl I had already slept with and, because of the quality I had gotten, that happened a lot. If you look at all the girls I slept with if they have an enjoyment rating of a 4 or above, you can pretty much guarantee I saw them again. So if you do the math… there was a lot of sex being had. A lot of girls going in and out of my apartment, the only down side of that being that in every place I lived, I developed a bit of a reputation among the neighbors. But it only caused some problems in Pereira.
The Curvy Dominican Women
As most of you know, I have a Dominican son, so I'm there a lot. Some of the girls I hooked up with on this trip were girls I had done some work with on before when I was there, but never had a chance to bang. The biggest difference for me between Dominican women and Colombian women was that Dominicans had better bodies while Colombians had better faces. And, Colombians had better personalities, just being a bit sweeter. I spent a lot of time with my son while I was there, but didn't pass up the chance to have some great girls while I was there. Quite a few busty girls, as usual.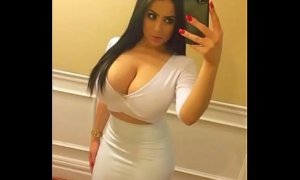 Seducing Women in Medellin
Medellin was a blast. It's very comfortable. As most of you know Colombian women are famous for flaking a lot, but Medellin is on a whole other level. I had days when 75% of the girls flaked. The only way you can keep your sanity in that city is to always expect them to flake. And when you set up a date, set it up for a place right next to your place or don't go at all. Other than that, the city is very comfortable and the weather is perfect. I would say it was the hardest city for me to get laid in of the places I went on the trip (only 10 a month), but that could also be that I had so many friends in the city so I wasn't as focused on getting laid. All in all Medellin is a great city where the women, called Paisas, are the most beautiful in all of Colombia, but also the most focused on money.
Going to Pereira and the Coffee zone
Pereira itself is not a very pretty city, but the nature close by is stunning. Like Medellin it has perfect weather and women that are nearly as hot. The down side of the city is that as a guy who's strength is online dating, you run out of options real quick. The good side was that it forced me to do more day game where I was able to get some really hot women.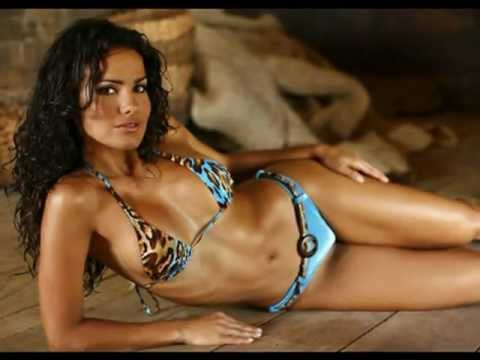 Chasing Costenas or the women of Barranquilla
I've been to Barranquilla. It's too hot and the city kind of sucks, the women aren't as hot as some of the other cities and there isn't much to do. The up side is, if you like little brown girls, that this place is full of them and most of them haven't met a foreigner(if you get off Tinder). I had some great sex here and I got laid more than in any other city. Strangely enough I did better in night game here than anywhere else. The problem with my numbers is that because I didn't have many friends here, I basically didn't have much to do but chase girls. If I put in the same work as the other places I probably would have only banged like 13. Still, Costenas are known for being easy and while some girls will make you wait a few dates, most won't. The best part about the location of Barranquilla is that it is between two great cities to visit, Cartagena and Santa Marta, I'd be visiting the latter.
Beaches and Bitches in Santa Marta
The Latina women in Santa Marta were very similar to the women in Barranquilla. They were little and brown. But one thing that gave them an advantage, was that they are from a beach city. Something I've noticed after traveling the world is that women in cities that have a lot of beaches take much better care of their bodies than women in cities that don't have beaches. Both of the girls I had sex with in Santa Marta had good bodies, the first girl I was with had a GREAT body. I spent most of my time in Santa Marta on the beach, so naturally, that's where all my dates with the girls were at.
Chasing Cubanas
I got kind of scarred by all the things I heard about Cuban women. I heard that sleeping with them was borderline prostitution because they always wanted money afterwards. I heard something similar from a Cuban guy I met who bragged about having two girlfriends. With all that, the one Cuban girl I hooked up with never asked for money and I met her from night game. The other girl I hooked up with, also from night game because online dating doesn't exist there, was Mexican so I can't say more about sleeping with Cuban women. Cubanas looked similar to Dominicans, but maybe a bit whiter and a bit less curves. They weren't as pretty as Colombian women so I would say that Cuba isn't a pussy paradise, at least it's not if you aren't paying for sex.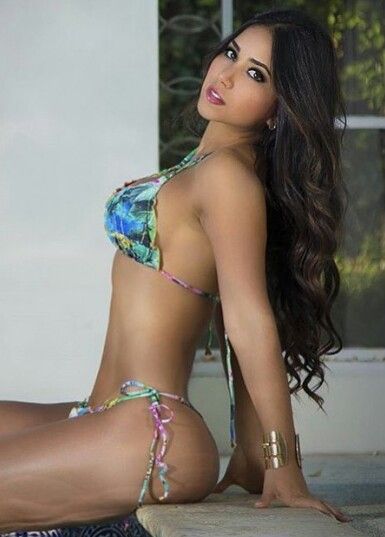 How I met my 64 Latina women
Most of lays were from online as usual. I'm starting to actually prefer meeting girls online. My quality is getting really high thanks to so many years of experience and really good pictures/profile. But about 25% of the girls were from day and night game. I love day game for quality but sometimes you run into these really good girls who want to make you wait, which can be annoying. Night game can be good in Colombia if you are ok with getting a bunch of numbers, but it can be hard at times to sort though who is a pro and who isn't.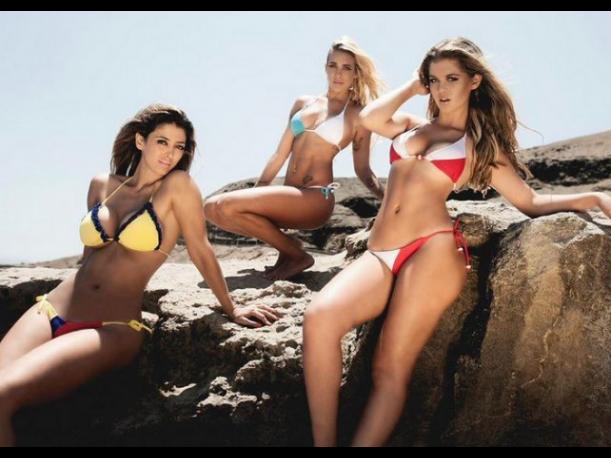 Summing Up My Latest Latin America Adventure
This trip was incredible. I hooked up with 3 girls who were featured in Colombian music videos, one very high up politicians daughter, one famous dancer (and a ton of amateur ones), handful of girls any normal guy would marry, a lot of models and plenty of upper class girls. The Latina women from these countries are some of the best in the world when it comes to quality and enjoyment(what I used to measure the girls and the only real rating that matters). My first trip to Colombia wasn't anything like this, so I can't say it's easy to achieve the same, but with game, understanding what to do and Spanish any girl is within your reach in Latin America.
How You Can Get Laid This Much
I got laid this much because of 4 reasons: 1)Put in the work. 2)Worked on how I looked and my body. 3)My Spanish level. And 4) the most important thing… my level of game. While I can't help you much with the first 3 things, the last one I know better than probably anything else in the world. I've learned that any guy who is at least average in looks can have any girl, if… he knows how. Unfortunately, even though people love to try to sell shortcuts, there is no shortcut, the only way to achieve this is to understand and practice it. Check out my books that teach you how to do this(and a couple others) for 60% off, a little over 30$. You can buy this package or buy each book separately, just click here.