I have now slept with more than 80 Filipino girls (that I can remember) and am currently dating a Pinay girl who is famous just for her beauty; even wrote a book about my time in the Philippines. I think it is time that I share my strategies and secrets with SwoopTheWorld readers on how to seduce Filipino Girls.
What Do Filipino Girls Look Like?

Filipino girls are generally short and slim. More recently, I have noticed a bit of a belly on some of the girls, but overall they are slim (especially if you are coming from an Anglosaxon country). Their bodies are very tiny and fall into this well loved niche of body types. Filipina girls also almost always look younger than their age. It's a nice benefit if you want something serious and want a girl who will look young for longer.
The girls in the video are over average looking Filipino girls, you can expect to find many girls like this.
The Easiest Way to Meet Filipino Girls for Sex is with Online Dating
By far the easiest way to meet girls in the Philippines is with online dating. I have used it a lot and gotten VERY GOOD results with some very beautiful girls. Here are my top 3 favorite ways to meet them:
Filipino Cupid – This website is filled with girls who are serious about meeting somebody, especially a foreigner. You will have the lowest flake rates with these girls and you will have a lot of fun. Have to pay for it, but it is worth it 100 times over.
Tinder – Girls on this website aren't always serious about meeting somebody, so your success rate will be a lot lower. But the upside is that there are a very large number of girls on this website. Need the paid membership to get any decent results.
Date in Asia – This website is packed full of very poor girls and ladyboys. I don't really like it at all, but I have gotten some lays from it, so I will put it at number 3.
My online dating strategy in the Philippines
My online dating strategy in the Philippines is simple, I message the prettiest Filipino girls on the website with a simple hi. What this does is cancels out the girls who aren't really interested (you will have so many options it's better to find girls who are already interested than to convince them to be interested). Next, I ask them how they are, when they respond and ask me how I am, I drop some type of DHV about myself ie.: just saying goodbye to Japan (for a world traveler), just got out of the operating room (for a doctor), and things like that.
From there you just want to get the number and set up a date and a time. It's very important to set up an exact time because you will be getting interest from so many girls that you will want to plan it out so you can be going on at least 1 to 4 dates a day.
How is Picking Up Girls at Night in the Philippines?
The nightlife in the Philippines can be really good, especially in Manila and Cebu City. Because as a foreigner, your value is so high, night game in the Philippines is easy. Dress as well as you can, then walk around and wait for eye contact. Then, you want to approach and say "Hi." This simple approach has gotten me a lot of lays.
The Best Way to Meet a Filipina Wife or Girlfriend
If you are in the Philippines to find a wife or a girlfriend, meeting girls online and in night game may not be the best way (although you can find good girls in these places). The best place to meet these types of good girls is through day game. The Filipina girl I'm dating now who is famous for her beauty, I met through day game (special thanks to THC). If you want to find a Filipino virgin, it's not difficult, just start doing some day game.
How to do day game: My day game strategy is simple, I walk around until I see an attractive girl. Then I walk up to her pretending to be lost "Excuse me to do you know where X is?" Then, proceed to talking to her and then, before she leaves, slip her your number.
Slipping her your number is VERY IMPORTANT because most likely she will be very intimidated by you. You want to write your number down on a piece of paper before you go out. Even if it seems she's not interested, hand her that piece of paper, you will be surprised how often you will get a text.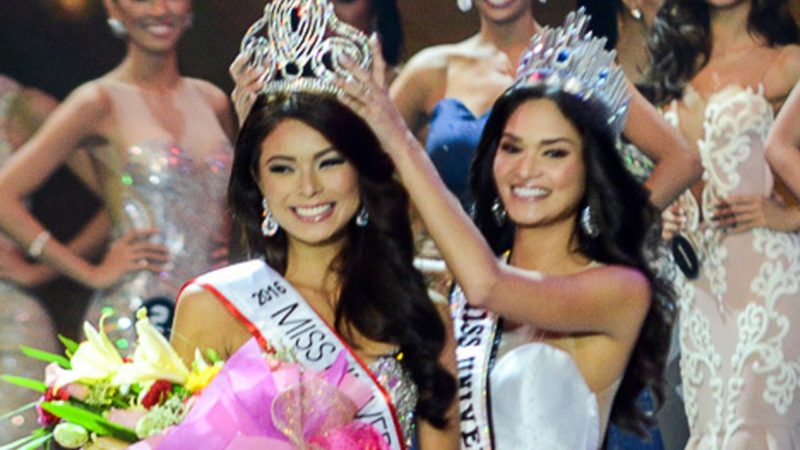 You Can Sleep With 1 to 4 Filipino Girls a Day
I have slept with 4 new Filipino girls in one day multiple times. It's not that difficult if you put in the work. If you are in the Philippines to just have a good time, use all of these strategies and you will have the time of your life.
Filipino Girls Personalities
Filipino girls are probably the sweetest girls on the planet. They are very caring and will very rarely be a bitch. This may shock some of you guys coming from Western countries. The down side to Filipino girls is that they can be quite boring at time especially when they ask you what you are eating every day.
English Levels in the Philippines are incredible. I have been all over Asia and no other country comes close. This means there is no language barrier in the way of a connection… a huge plus.
Always Push for Sex in the Philippines
If you get a Filipino girl on a date, you should always have a plan to get her back to your apartment afterwards. In the Philippines you should always push for sex on the first date. It is possible you won't get sex on the first date, but you have to try. I got sex on the first date over 90% of the time.
Where to Take Filipino Girls for Dates
I like to try to always get an apartment or hotel close to a mall. I do this because the Philippines can be hot and it's nice to get out of the sun and into an airconditioned building for the date. You can get a coffee or dinner. I found that Filipina girls usually offered to pay for their half of the bill. It's important that you choose a date spot close to your place because of the previous section: always push for sex.
To read some ideas on how to get the girls to come back with you, read this article.
What are the best cities in the Philippines to meet girls?
I have traveled all over the Philippines and I will give you a quick guide on which cities to go to for different things.
Makati (Manila)
Makati is where most of the foreigners stay in Manila. It has a really good nightlife and is where a lot of the richest people in the Philippines live. It's more comfortable than other parts of the country but it will also be more expensive. The prettiest girls in the Philippines are living here, but there are also a lot of prostitutes and ladyboys. It's a great place for online dating, night game and day game. Girls in Manila are generally a bit taller and lighter skinned than other parts of the country.
Quezon City (Manila)
Quezon city is the other side of Manila and is better for a genuine experience. It is where a lot of middle class Filipinos live. It's great for online dating and day game and not bad for night life. It may not be as good as Makati for numbers, but if you are looking for a girlfriend it will probably be a better choice.
Cebu City
Cebu city is nice because it is close to a lot of beautiful places (beaches etc.). The problem with Cebu city is that there are so many foreigners here. It seems to have Koreans everywhere and a lot of white tourists as well. This has some good sides and some bad sides. The good sides are that this creates a lot of "foreigner only" girls. These girls are only interested in hooking up with a foreigner. The bad side is that your exotic value will be lower. Girls here are some of the prettiest in the Philippines.
Davao
Davao may not have the prettiest women in Phil, but it does have the most innocent.  These girls form Davao are generally darker skinned and shorter than other parts of the country. Your exotic value here will be much higher than the above cities, so you will be eye balled more, but they will also be more intimidated by you. Recommended for guys looking for serious girlfriends or wives. Samal Island is close by if you want a nice beach, but it's safest to stay in the city.
Cagayan de Oro, General Santos, Butuan, etc.
These cities are on the island of Mindano and they are places where your exotic value will be out of this world. In these cities you will know what it's like to be a rock star. The down side? The women aren't the most attractive in Phil and at the moment it's slightly dangerous with Muslim guys kidnapping foreigners all the time.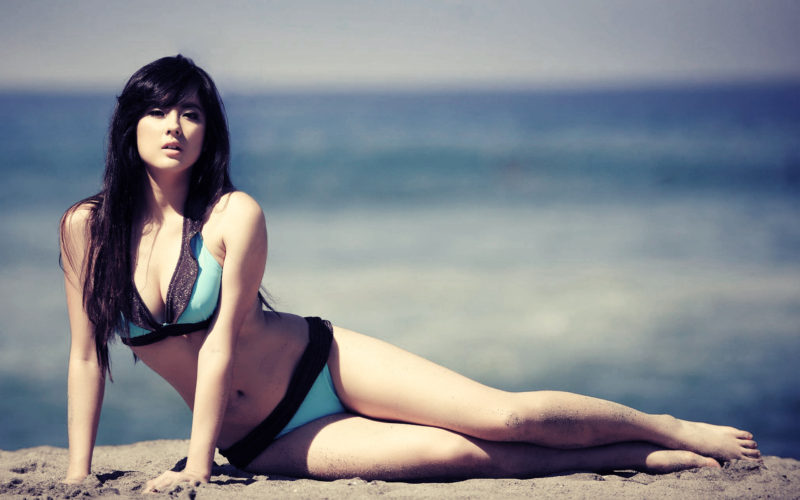 Where Are the Best Beaches in the Philippines?
While big cities like Davao, have Samal Island (a good beach) close by, usually you will only find the breathtaking beaches away from the best cities to meet girls. The best beaches in the Philippines are on the island of Palawan (El Nido, Puerto Princessa, etc.) and on Boracay. If you meet a special girl in one of the cities, it's not a bad idea to take them to one of these island paradises for a nice little vacation.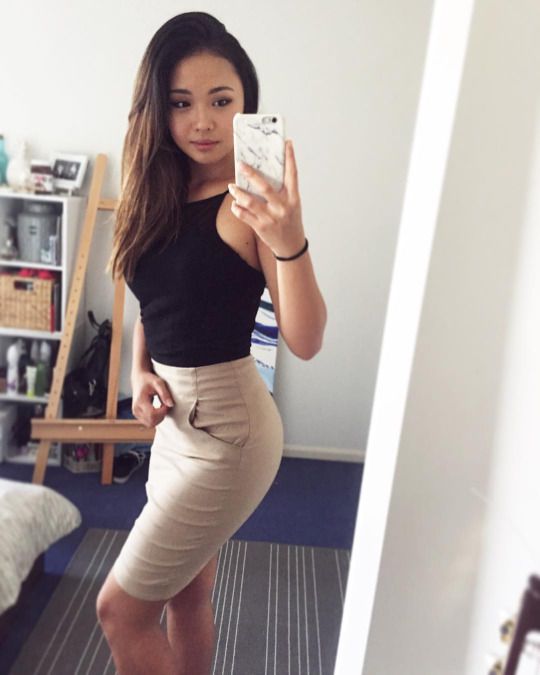 What Do Filipino Girls Find Attractive in Men?
Filipino girls are like most girls in that they find height attractive. The nice part about this for us westerners is… we are all tall compared to the locals. Filipino people are some of the shortest on the planet. This means that if you are 5'6″, you will be over average in height in the Philippines.
Filipino women also find white skin attractive. If you go to any grocery store, you will see a gigantic section full of skin whitening products. This means that lighter skinned Pinays are seen as more attractive and darker skinned Pinays are seen as less attractive. So, if you ever see a tanned Filipina walking down the street, there is no excuse not to approach her… you will probably end up being her dream man.
The rest is pretty obvious, the women here want guys who are successful and can take care of them. Being from a Western country… you are rich compared to Filipinos. So you will probably check this box. Unlike the west, where women no longer need men to support them in any way, women in the Philippines want a guy who can take care of them (the way it has been for women since the beginning of time, until the last 50 years).
Do Filipina Girls Care About Age?
I would say this is one of the best aspects of Filipino girls… they care very little about age. When I am in the Philippines I am constantly dating 18 and 19 year old girls. I am quite a bit older and girls at this age can be very difficult in other countries but not… in the Philippines. It's not uncommon to see 60 year old guys with 18-22 year old girlfriends here. So if you are looking to date somebody much younger than you, this is one of the best countries on the planet for it.
How Expensive is it to Live in the Philippines?
The Philippines is a very cheap place to live. While I am in the Philippines I usually spend less than 1000$ a month to live. Comparing that to Japan, where I spent about 2000$ a month, it's pretty great. Transportation, rent and all labor costs are very cheap.
Is it Safe in the Philippines?
I am currently here right in the middle of the whole Duterte death squad fiasco. I'm actually in the city where I hear about things happening the most and… I haven't seen any bit of violence at all. In fact, I haven't seen real violence on any of my trips to the Philippines. Compared to Latin America, Philippines feels like the safest place in the world.
The Most Dangerous Aspect of the Philippines actually has nothing to do with violence, it has to do with lady boys. It's the biggest downside to the Philippines for me, you really have to pay attention to the girls you are meeting or you will end up on a date with a ladyboy.
The Scams You Might See in the Philippines
Generally the only scams you should be worried about are when a girl asks for taxi money and it's way too high (she will take the bus) or when a taxi quotes you a price or shows you a paper that is way too high. These are the only scams that seem to be common in the Philippines.
Some Pictures of My Filipino Girls
I have been with a lot of Filipino girls, so I will share with you some pictures of some of the girls I was with this last trip… without showing their identity of course.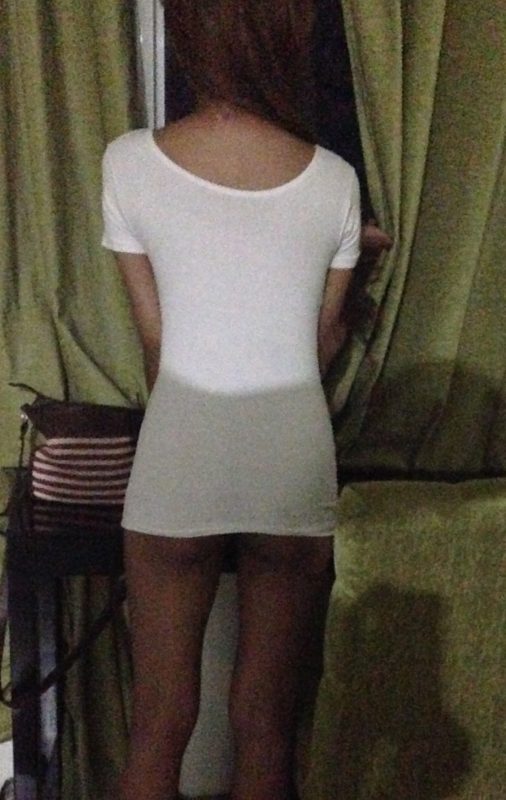 If you recognize these photos, it's because I have also posted them on our forum, on the Philippines thread.
You Will Come Home a Different Man, As I Did
Now that you know how to seduce Filipino girls, you will come home a different man. For me, going to the Philippines was a life changing experience. I found out what it was to feel like a rock star and sleep with as many women as I wanted, I had the adventure of a lifetime and I met great friends along the way. I actually wrote a book about it, check it out if you want to read a first hand view of what the Philippines are like for a foreigner. The Single Guy's Playground: Sex and Adventure in South East Asia.
Other articles on the Philippines: