Part 5: El Salvador – San Salvador Girls
Shit. My return flight was already booked. I had such a good time in Tegucigalpa that I stayed longer than expected.
This left me with two days and ONE night to explore San Salvador and capture the flag.
Arriving in San Salvador
El Salvador had the worst reputation from what I heard before going. One backpacker I met in Nicaragua was proud that he visited Honduras but explained to me he would NEVER, EVER go to El Salvador. He insisted that I'd watch some documentaries that "would change my mind" about going there.
The expression "Soup doesn't get eaten as hot as it's cooked" came to mind.
And as in Honduras before, the place is not nearly as bad as they would have you believe. It's just like any other city, 99% of the people living normal lives. Just stay away from the bad barrios if you look super gringo (like I do).
It did look a little bit more ghetto in the centre. There were more private security guards with shotguns outside of stores and banks. Other than that it looked very similar to Honduras.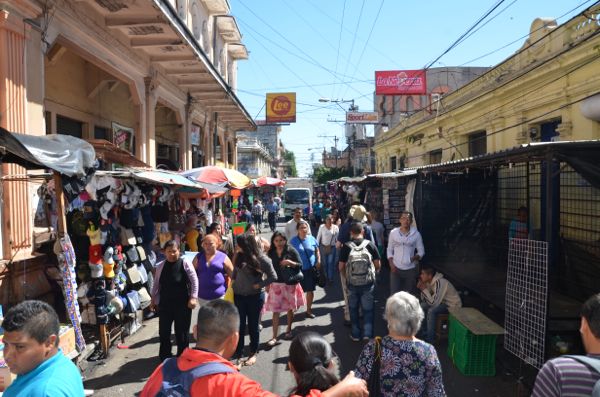 This arrival I made a newbie travel mistake. I didn't bring any dollars. My Honduras money was worthless.
I had to make my taxi driver stop at a bank. He didn't have a very trustworthy face. With one eye on my taxi, one eye on the ATM I try to get my dollars. It didn't accept my cards. We had to try three different banks before it finally worked. All the time I was looking over my shoulder so this random taxista wouldn't drive off with all my luggage.
A reminder to at least be 5% prepared when you travel.
El Salvador Girls: Capturing the Flag
I really didn't have too much time to explore the city. This will be a short post.
I did some drive-by tourism on the way to my hotel. The cathedral, the palace, the markets. I took the token tourist pics and went on my way.
I dropped my luggage in my hotel and I went to a shopping mall to get food and check out El Salvador girls. The mall looked nice and the girls did look cute as well. There was some potential but the quantity of hot girls was low.
I had no time for Day Game anyway. I had three girls from Tinder that were ready to meet. It was already getting evening so I only had time for ONE date.
I had to take a gamble. I took my chances and went for the girl that had a car.
She picked me up at my hotel and we drove to a nearby little town "Santa Tecla" known for it's many bars and restaurants. The area looked really nice, but since it was a Tuesday, there were hardly an people.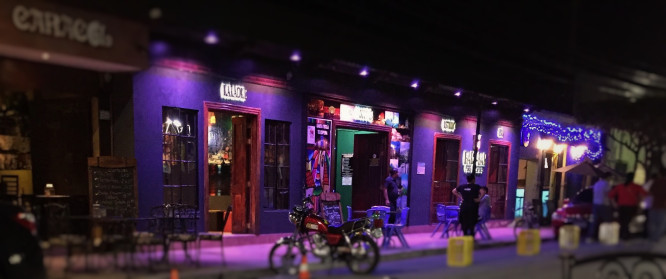 We were already walking hand in hand while we were looking for a nice bar to have some drinks. I had a good feeling about the date.
We talked over some local beers and I went for the kiss. Smooth. At this moment I was pretty sure I'd close the date. Nine out of ten times I can tell from a girl's first kiss if it will be a SNL (Same Night Lay) or not.
The rest of the date is very automatic-pilote. She drove me back to my hotel to "look at my travel pics" (it's currently my favourite retreat excuse).
Once in my room we don't even bother opening the laptop; we just started making out on the bed. There is zero LMR and she doesn't seem interested in foreplay. She nearly rips my shirt off and starts undressing herself.
Feisty San Salvador girl!
We start banging but we need to be very quiet again (see Part 3: Nicaragua). I can't close the windows in my room and other guests of the hotel are chilling just outside. It's good sex, she wins points for enthusiasm.
El Salvador flag: Capture-nated.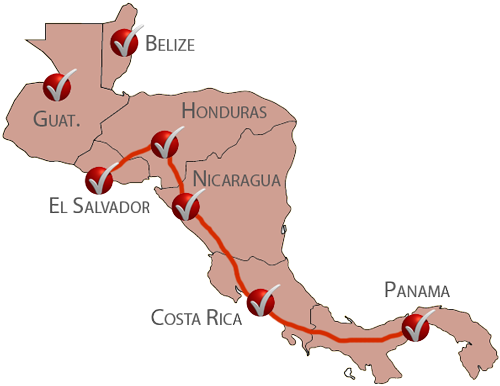 We went for some food together after and said our goodbyes. I never heard from her again. She got what she came for, I got mine. I'm sure I won't be on her official notch count list 😉
I try to get another girl to come over to my place but it's already getting late. One girl invites me to her place but I have no idea where it is, and it's still El Salvador, I skip.
I'm fine calling it at night. I have a flight to catch in the morning.
Flag Mission: Completed.
The flag mission is completed. I did my trip from Panama to San Salvador in less than a month and got a local girl in every country.
Next post I will make a comprehensive overview post comparing all the Central-American countries on various factors: Price of living, quality of girls, easiness of girls, etc.
So you can view in instantly which place may be interesting for you to visit. Stay tuned!
Talk soon,
THC