THC Visit's Me in Poland: Sex, Drugs and Picnics by the Lake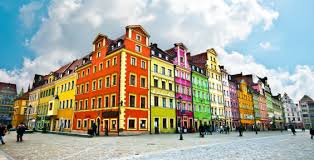 Before I get into this story I would just like to apologize for the extra time between articles. I just got back from Prague, Czech Republic and I have had very little time to write. You won't see such a long wait again. But now… it's finally here: the latest adventure of THC and I when he comes and visits me in Poland!
Day 1: The beginning of the adventure
THC showed up in front of my apartment and I spotted him right away. A smile crossed my face as he spotted me as well. We hugged and walked together into my apartment. When he got up to my room he opened a bag and brought out our traditional beer Belgian Duvel's! A great start to the adventure. It was great to see him after a few months away.
We caught up and it wasn't long before we pre-game drinking the Duvels to get ready for our night out. It was his first night and Poland and we had to hit it hard.
We went and sat in the sun in the center of the city and drank more. Stories and laughs passed the hours until it was clubbing time. I knew just where to take him for his first club; a Latin club close by.
We entered the club and got our drinks. At this point I was already pretty drunk thanks to the 5 hour pre game and catching up. We sipped on our drinks for a few minutes then walked out onto the dance floor and started dancing.
I can't remember exactly what happened, but the next thing I knew a girl was dancing in front of me. I pulled her towards me and we started grinding. Things escalated quickly and the next thing I knew she was pulling my hand towards her pussy. This was escalating fast.
I tried talking to her, but she didn't speak any English. "Fuck it." I thought. I took her by the hand and 15 minutes after entering the club I was leaving with a girl. I let THC know what was happening and led her outside and to where I was staying.
We got to my place and there was no LMR. This girl was a certifiable SLUT. No doubt. I banged her and kicked her out. Time to go chill with THC again.
When I get back THC is outside the club talking to two  girls. I join in and start talking to the other girl. These girls were young and tiny. We ended up getting their numbers and moving on.
We stayed outside and next thing I knew THC was talking to a guy in the street. I go and join and it basically turns out this guy is your friendly, neighborhood drug dealer. We wanted wanted to roll during this trip so he got the guys number and we set off to get THC a girl.
I had gotten laid. Now all we needed was somebody for THC and it would make for an epic first night. Then, I saw a girl walking alone ahead of us.
"That girl looks perfect to open." I told him.
As she got closer he responded to me.
"Oh shit. I was already talking to that girl earlier in the night."
He went over to her and picked up right where he left off. 5 minutes later I watched him take her to his room. That's my boy!
The next day we met and I asked him about what happened.
"She was a big time slut and spoke very little English. She just kept saying – Marijuana, Marijuana -" Lol. Nice.
First nights don't get much better than this. THC and I both bagged ourselves a slut and we had 5 good days left to go. The craziest part, the night wasn't really about getting laid, it was just about two old friends having fun. Getting laid is just a side effect of THC and I traveling together.
Thanks to that sweet girl Molly, this night was another adventure
The next day we started pre-gaming again, but this time on wine in the center. We met up with the drug dealer and got some ecstasy. It was about to be another crazy night.
Midnight hit and we took the Molly and went looking for a club.
By the time we hit our first destination, we were feeling it. THC goes and starts talking to the bouncers, but they could see what was up and wouldn't let us in.
"THC let me talk to the bouncers next time."
The next club we went to. BAM. Got in. I am the master of appearing sober ;).
To be honest the night was a blur of talking to some girls and just enjoying hanging with THC. Neither of us got laid, but I woke up with the Facebook's of two EXTREMELY hot girls. Unfortunately, this contact information never led to anything (this drug hurts your game, but helps you approach). No worries, still a fun night.
Day 3: Lazy day
The next day we took it a bit easy. I chilled with my local girl and THC went on a Tinder date. He got back and explained what happened.
She was an attractive Israeli girl. He said the date went great and she seemed into him, but no matter what she didn't let him kiss her. She messaged him right after the date saying how great of a time she had, so it was strange.
Later that day he met with her again for a couple hours and was able to get the kiss. He liked her enough and made enough of a connection that he invited her to our big event the next day… my birthday.
20's birthday bash
THC, the Israeli girl, my local girl and I met up at my apartment. We had our swimsuits and towels and we were ready for our day at the lake. When we arrived at the lake was pretty, but slightly crowded. It was a beautiful day and, because it's Poland, they were selling beer everywhere.
We got beers and lay on the grass by the lake. Talking, laughing and just enjoying the nature. It was an ideal day to do this after the crazy party days that came before it. It was just the four of us laughing and enjoying the lake.
It was an awesome birthday. I had two of my favorite people in the world with me, THC and my local girl, beer and a beautiful lake in a foreign country. What's not to like?
We ended the day with a swim and went back to the city for some traditional Polish food. We ate and said our goodbyes. My local girl came back with me to spend the night and THC went to the Israeli girl's apartment.
The next day I learned he got the notch and all I can remember him saying about it was "great tits."
Day 5: Another day another party
I had been drinking every day and I was feeling worn down. But THC was here and his name isn't TravelHardCore for nothing. We were going to do this hardcore.
We took our last bit of Ecstacy and checked out a new club. Again, my memories are blurred, but the next thing I knew I was on the dance floor and dancing with a thin, mid 20's Polish girl with deep blue eyes.
As we danced those pretty eyes stared into min. Dancing with her alone felt AMAZING with the Ecstacy. Grinding with her and rubbing her body is another experience on this.
THC wasn't feeling it and said he would go hit the street and talk to girls. I told him I would stay with this girl and see what I could make happen. I kept dancing with her.. more and more sexual. I touched every inch of her body.
I took her to a smoking area and started talking to her. It turns out this deep blue eyed girl was a TV anchor. Bonus points! I tried to get her to come back with me, but she wouldn't leave her friends. Fuck. Well, who cares. I was well sexed thanks to my local girl. I got her number and headed home.
2 days later I met up with her again and brought her to my apartment. On the bed we watched some clips of her on TV. It turned me on so much that this woman on the TV was somehow right in front of me, rubbing against me. I got the notch and it was a satisfying one.
What was happening with THC that night
Going back to that night, I was done chasing girls and was walking home. On the way there I see THC talking to an attractive girl. I say hi and wish him luck before continuing to my apartment.
The next day THC filled me in on what happened with his night.
He said he felt like crap from the Ecstacy and was walking when he saw a group of 3. There were two girls and one guy, all Polish. The Polish guy was trying to isolate the girl he wanted, but he was no match for THC ;).
THC got the isolation and they walked around town at 3 am and made out. He did everything he could to get her back to his place, but she didn't seem to want. Finally, he told her "Don't worry we are just going to kiss. I promise." It did the trick and she went back with him
When he got her on the bed she told him "It's my first time."
He got the same night lay with a virgin. Well done THC. He ended up really liking her.
THC's final day in Poland
The final day I was fucking dead. THC suggested more alcohol, but I was partied out. THC is always ready for more, but I don't think he was too disappointed because he got to see his last two notches one more time before going home.
The night came and we said our final goodbye, but we both knew that it was just a matter of time before we met up again for another epic adventure. 6 days, 3 lays in Poland in the summer is pretty damn good THC. Well done.
Disclaimer: We do not condone drug use in any way, but each man can and should make their own decisions about how much of life they want to experience.
How I did so well with dance floor game in the clubs
You may have noticed I did pretty well with dance floor game. The reason for that is I use attractive body language while dancing. It's something that is covered in a chapter of my book: The 9 Laws of Attractive Body Language. Check out that book or, if you want to pay just 40% of the price, you can get all 6 of my books together here.