There have been a lot of requests for a community or a way for readers to share stories, questions, etc. So, I have started a community on Reddit called Travel_Seduction.
The idea is to give all of you readers a place to communicate and share things with each other. Like Swoop, the topics will have to do with travel, adventure and women. SwoopTheWorld gets hundreds of thousands of readers every month and this will be a good way to get yourself involved.
What the community is about
The Travel_Seduction community is a place you can do the following things:
Share your stories about your trips around the world. At Swoop there are tons of readers who travel, seduce, and adventure the world, the community will give them a chance to share their stories.
Ask questions about places or your own travel plans to get feedback from other travelers and the SwoopTheWorld crew.
Share tips, advice, etc. on seduction travel from your own experiences
Find a like minded guy to travel with or who might be close by and able to meet up; going out with a wing is always more fun than going out solo.
Basically, share anything that has to do with travel, adventure and women.
Signing up takes literally 5 seconds
The Reddit registration process consists of making a username and putting in your password twice. You don't even need an email. 5 seconds later, you are a member. Then, at the right of the screen, there is a green Subscribe button. Click it and, voila,  you are a member of the community.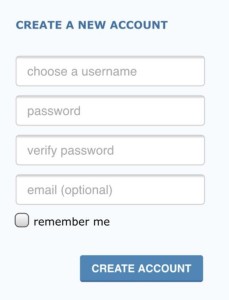 The future of the community
I want this community to be a place where amazing stories or questions will be voted up.  Where you can find awesome stories from fellow travelers and maybe Swoop The World can find a future author (who will be paid of course) and they can become a full time world traveler.
Visit now to get exclusive SwoopTheWorld information
Check out the community for exclusive information on SwoopTheWorld that you can't find anywhere else. For example, I posted my top 10 overall women of the world taken from my database of the women of the world.
Click Here to go to the community and finish the 5 second registration process. Then, just click Subscribe and you are a member.