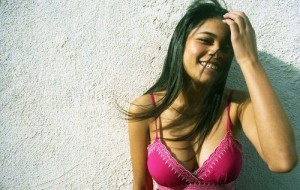 I have already written about my first few days in Managua, Nicaragua here, if you would like to check that out first.
I had been sick the last five days or so. Locked in my hotel room, trying to get better in time for my friend Saladin to arrive. When he arrived, I still wasn't better, but I decided that being a little sick was no excuse not to enjoy Nicaragua. Immediately, we started going after girls.
A day full of day game
Saladin wanted to get a tutor to help him learn Spanish so we checked out two Universities: La UCA y La UNAN. La UCA is the university where the girls with money go and the talent level there was much higher than in UNAN. I would recommend anybody that wants to day game to hit up La UCA.
In la UCA Saladin and I opened a couple of girls. Girls here are so friendly that it was ridiculously easy. We opened a two set and everything worked out well. Later I opened a girl sitting down and I had gotten two numbers. Both these numbers are going to prove a point later about Nicaraguan Girls.
Then, we went to a mall called Metro Center. I got a few numbers from girls working there. One from a girl selling backpacks and one from a girl at a local cell phone company.
That night I got a message from one of the #'s from La UCA. She was inviting me out to some type of party. It was a Wednesday night and I wondered if it was a house party or what. When I arrived, I saw it was like a mini-concert where they were selling rum and alcohol and everybody was on an elevated dance floor dancing. I guess the local alcohol companies threw these things every month. It was pretty sweet. Drinks were never more than a dollar and it was a hell of a fun thing to do on a Wednesday night.
The girl who's number I got was waiting for me outside and we immediately started dancing. She would teach me the dance as different songs came on.
This girl was cute. She was 18 years old and was always laughing and smiling. She looked like she had a decent rack and as soon as I could get away from dancing we went and sat down. I started escalating and she accepted everything perfectly. Then, I went for the kiss and was rejected. Multiple times, no go.
I was confused because I was sure this girl was into me.
"We just met today. Come with me on Friday and I promise I'll make it worth your time." She said devilishly. By that I'm sure this 18 year old girl meant that she would kiss me. However, I wasn't used to waiting for second date sex, let alone a second date kiss. I went kind of cold and tried again, but she was stubborn and kept insisting on the next date.
I said goodbye to her and Saladin returned from his hunt to get some numbers. He had gotten a couple. At this point, it was late and the party was half empty. I saw a girl that looked American one of the only decent looking girls left, and opened her.
She was the only girl I talked to in Nicaragua that was cold when I opened her. She wasn't foreign, she was from Nicaragua. She was 100% white and she had probably visited more countries than I had. Although most the countries she visited were in Europe. She came from money and as much as I tried, I couldn't get her interested. It was my first rejection in Nicaragua.
I called it a night.
The date with the girl from the mall
The next day I set up a date with the girl from the mall that worked at the shop selling backpacks. To get her number I had to chase after her as she was trying to catch a bus home. I actually made her miss her bus. Her friend had been calling after her, but… I got the number and here I was at a restaurant sharing a snack with her.
She was small, like most Nicaraguan girls, with a pretty cute face and typical body. She was 20 years old and she had a shy personality. I pushed through and we ended up talking about how much people are payed in Nicaragua. This girl worked at a nicer place in one of the nicest malls in Nicaragua and was making less than a dollar an hour. It was ridiculous. I was in the second poorest country in the Western hemisphere for sure.
After talking up all the traveling I had done, I asked her if she wanted to check out my travel pictures and she agreed. We got into a taxi and headed back to my hotel.
When we got to my room, there was a bit of LMR but not much. The sex was actually really satisfying. She was a sweet girl with a really tight body that I liked. I got my 4th Nicaraguan notch.
Going to the Nightclub Chaman
The next day was the weekend, and Saladin wanted to check out the nightlife in Managua, so I went back to Chaman. Chaman wasn't near as full as I remembered and I didn't like not having many options of girls to open. Saladin opened a group sitting down, then later I opened a group dancing. But, nothing really stuck.
Saladin and I decided to call it a night. We had just left the club when I saw a group of girls taking pictures outside the club, I opened one of them. Next thing we knew we were in a taxi with 3 other girls and a guy and on our way to another club.
This is not the safest thing to do in a foreign country, but they seemed to be good people and I got back that feeling of adventure. In the taxi, the girl I opened ended up sitting on my lap. I started talking to her and gaming her and she was definitely catching what I was throwing.
We got to the new place and it was obviously a local spot. Saladin took my girls sister and all 6 of us went out on the dance floor and started dancing. Her big, Latina ass was so sexy grinding up against me, I remember this moment being one of my favorites of my time in Nicaragua.
My girl taught me some Bachata and Salsa and at the end of the night I pushed for my girl to come home with me. Saladin's girl had gone cold on him, but I was still trying to get them to come.
"I can't let my family see me going home with somebody." She told me.
I kept pushing, but she wouldn't budge. She promised to come see me the next day.
The day after
I had been talking with the girl from the night before and I had gotten her to agree to come alone and see me at my hotel. Basically, it would have been a layup to get to sex. Then, I looked at Saladin. He hadn't been laid yet in Nicaragua and I felt he must have a sensual Nicaraguan girl.
I called my girl and passed on the sure thing, asking her to bring a friend for Saladin. She agreed and that night the four of us met at a bar that was very close to the hotel.
We spent a few minutes at the bar talking, then Saladin started talking to a group of local guys. His Spanish wasn't that good and they asked him for a bunch of money. It started worrying him, so we decided to leave the bar after one drink.
This was a great opportunity, because in that moment I suggested we go back to the hotel and drink by the pool.
We all sat down around the pool and started drinking the local rum called Flor de Cana or something like that. I have never in my life found liquor for cheaper. On top of that this rum was pretty good. It was really fun sitting by the pool and just talking.
I made an excuse to get my girl in my room and locked the door behind us. I didn't even pretend the excuse was legit when the door closed. I threw her on the bed and started kissing her.
The second I got her clothes off and was inside her, I heard a banging on the door. "WTF?" I thought.
"Creo que es mi amiga, quiza algo paso? – I think it's my friend, maybe something hppaned?" She said.
I was inside of her and I wasn't about to let her friend ruin the sex. We ignored the constant phone calls and banging on the door. It was distracting as hell, but I was going to finish… and I did. My #5 Nicaraguan girl.
We got dressed and went outside to find out what the problem was. The friend was sitting by the pool looking angry and Saladin was in his hotel room with the door shut. Wtf happend?
The friend was angry, but wouldn't tell me what happened. I went with them to go get a taxi and as we were waiting for the taxi the friend started saying that Saladin had "violado" or raped/molested her.
It sounded like it was more on the being sexually aggressive side, but it was a huge problem as we were walking towards a big group of Nicaraguan guys and I didn't want this girl yelling about how she had been violated by a gringo to a group of drunk locals while it was just me there.
I stopped them and put them in a taxi back home.
I angrily pounded on Saladin's door.
"WTF happened? You can't do shit like this in foreign countries. If she has the wrong friends or family, then we could be in big trouble."
"I didn't do anything." He responded to me. He told me the story and it turns out that he went for the kiss… and was rejected. That was it. I called my girl and told her what he had said. Her friend had calmed down and it sounded like that WAS what really happened. She had been exaggerating the whole story.. big time.
He had gotten her on his bed and he went for the kiss. She rejected him and then got angry.
This kids, is what happens when you don't build enough attraction before trying to seduce her. This is why it's so important to know whether or not she is into you. Still, that girl was obviously just a bitch and I had still hooked up with my girl. Not a bad night overall.
Online date
The next day I set up an online date. Nicaragua is a great place, but in comparison to the DR, it usually doesn't have that many options online. Lucky I found this website and I was able to set up a date with a smoking hot little brown girl. It doesn't have that many options, but it seems almost every girl you message wants to meet you. It's a website that has girls from all over Latin America.
Nicas are pretty much always small, so when she arrived her height didn't surprise me. However, this girl was cute and she definitely knew how to dress. She showed off her curves and cleavage so well with the shirt and pants she was wearing. From the moment I saw her I wanted her.
I did my usual routine and got her back to my place for the lay. I would like to say that it took a lot of game… but it didn't… and the sex was great. I saw her a couple more times.
NSFW pictures CLICK HERE
The 4 AM surprise
I had gotten sick again. It was frustrating because for the previous 8 months traveling, I had hardly been sick at all. Here I was, sick again. I spent a few days in doors, doing absolutely nothing.
Saladin, however, wasn't doing much either because he didn't want to go out alone. It was the weekend now and he wanted to get out there.
"Go out there and lone wolf, it's good for you. You will be fine." I told him.
He agreed and ended up going to Chaman. I went to sleep.
Then, at 4 am I awoke to somebody knocking on door.
"Wtf?"
I opened it and there was Saladin.
"Dude, I have 3 Nicaraguan girls in my room, come talk to them."
"Wow man, how did you do that?"
"I have no idea." He replied.
Immediately I thought that he had brought back 3 hookers and that this night was going to get interesting when they found out none of us were  interested in paying them.
I went over to his room and met the three Nicaraguan girls. Two of them were pretty attractive and the third (the mother hen type)… not so much. I started talking with them in Spanish and I wasn't very subtle asking them if they were hookers.
"Noooooo." They all responded laughing.
I started talking with them and I finally got the story. So it turns out, they thought that Saladin was lost. He is still learning Spanish and can't always communicate so clearly. He had been trying to ask his girl to come back with them, but they understood it that he wanted all of them to help him get home. Then, when they arrived, the taxi took off so they had to call another that wouldn't be there for another hour.
However, I was still proud of Saladin. He had went out lone wolfing, and one of the two hot girl was obviously into him. He just wasn't going to be able to get the lay tonight thanks to the mother hen. I started gaming my girl for a while before the taxi for the three of them arrived.
The next day Saladin and I went on a trip around Nicaragua. We went to Granada and then to a Volcano island called "Ometepe." Nicaragua is absolutely beautiful and the trip was amazing.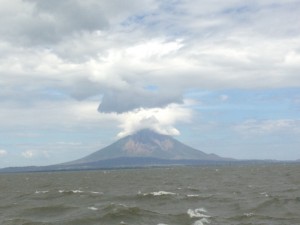 As far as girls go, all that really happened was me ignoring an American girl that was into me when she tried to get me to go to her hostel. She was OK looking, but overall not great and a bit annoying.
We returned to Managua and set up dates with the girls that Saladin had brought over at 4 am.
They came over to the hotel, and even though I specifically asked that it was just the two attractive girls, the third girl attached herself and demanded that she come anyways. It was the 3 girls and Saladin and I again at our hotel.
The girl I was going after was cute. She was a shy, BLONDE Nicaraguan girl. When you think about Nicaraguan girls, you rarely think you will find a blonde one, but there she was. I isolated her for a bit and started gaming and escalating.
As we were talking the topic turned to a bit of a downer. It turns out she had been kidnapped when she was 18 year old by a drug cartel boss. He kidnapped her from Managua and took her to a small drug town north of San Juan del Sur. She was there for 5 months being repeatedly raped and he ended up getting her pregnant.
The police caught up to the cartel boss and he was thrown in jail. The blonde girl was then able to return to her family in Managua. She had her daughter and to this day she is terrified that he will get out of jail, find her and take her or take her daughter.
It was a sad story and it was the second girl I had met that had been kidnapped. She told me that the last person she had been with, was that drug cartel boss. Needless to say, I didn't push for sex (as I usually would in that situation).
We ended up setting up a 3rd date with the girls. This time, the "mother hen" didn't come. I was able to be alone with my blonde girl and sex… just happened. I saw her a few more times before I had to go. She was a sweet girl.
Reserved Nicaraguan girls
I had went on dates with a few girls I liked. Two of my numbers from La UCA and then a number I got with night game. I had went on a date or two with all of these girls and ALL of them were really into me. The problem? All of them were very reserved. These girls needed me to spend a lot of time with them before it would get to sex.
They wouldn't even entertain the idea of going back to my hotel for any reason. This is something I hadn't encountered since I had been in Mexico like 5 months earlier.
From this I learned something about Nicaraguan girls: when they are good girls… they are good girls. If you visit here you will most definitely run into these types of girls.
Another of the Nicaraguan girls, but from Miami
I have recently told a story about another lay with Saladin, if you would like to check out that story of how we picked up some girls from Miami in the club Chaman click here (first story in post).
My last internet date
I was able to set up a date with another girl from online, but she wasn't from a dating site. I had searched Facebook and ended up finding her profile and adding her. I had been talking with her for a couple weeks and she finally agreed to meet.
We met at Metrocentro mall and she was one of those girls that I just clicked with. She had a great personality and honestly, I great body. She had a very nice ass, that she tried to hide… but she could never hide that thing from me.
Everything went well and it was one of those times where, after spending the day together, it seems natural that we end up back at my place. When we arrived there I pushed forward, but couldn't get to sex. She was on her period. She seemed like a sexual girl though and we agreed to meet in a couple days.
She came over to my hotel a couple of days later and we went swimming at the pool. After that it was straight to the room and I hooked up with my 9th Nicaraguan girl.
NSFW pictures CLICK HERE
I had to leave the next day, which was sad. I had a few girls that I was seeing. The one I regretted not being able to spend more time with the most was the last girl. Our personalities just fit together so well and I loved her body. Oh well, it's off to Costa Rica and I can't be living in the past.
Nicaraguan Girls
Overall, the one thing that stuck out to me about Nicaraguan girls (other than being short) was that they are very sensual. They have this vibe about them that is very sexual, but innocent at the same time. This vibe makes them extra sexy. I wish I could describe it to you, but I think the only way you will understand Nicaraguan girls if you come here and experience them yourself.
Check out Swoop's recommended site for swooping girls online in Latin America here.
Follow the story in Costa Rica here:
http://swooptheworld.com/san-jose-costa-rica-nicas-drug-addicts-chinese-immigrants/