Everybody knows the meme "First world problems", some of them are funny because these are actually things people get pissed off about in the first world.
– I'm hungry, but not for the food I have in my house
– My house is too big, now I need to buy two WiFi routers
Here are some more examples in the famous meme format: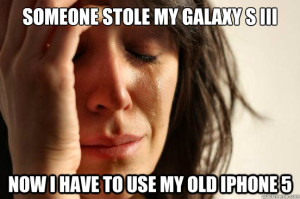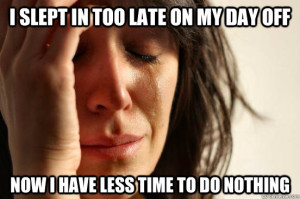 I think everybody has caught themselves complaining about something trivial and when you think about the real problems in the world, you can't help but to feel a little bit embarrassed. But I guess it's normal, you get used to your standard of living and anything deviating from that causes some frustration.
When I was living with Fisto in Manila, and recently with 20Nation in the Dominican Republic, we noticed we were complaining about things that can only be described as Next world problems.
These are problems you won't have even in the first world, e.g. when you're working in a 9 to 5 job. Some examples:
– I have to bang this same girl again to keep her in rotation, so I'm missing a new notch
– I can't decide between these 3 girls insisting to come over today
– I really need a good nights rest, but I have 2 dates still lined up for today
– I have pussy every day, but I feel like I could have MORE if I had planned better
Introducing the next world problem meme: