It's productivity month: Writing, working out, learning Spanish and banging girls, new dates are only allowed after a productive day. As my Dominican girl is cleaning the kitchen and making me a sandwich, I look over my shoulder onto the apartment's ocean's view, the  sun is glistening over the water, the palm trees are swaying in the gentle breeze and a lone fisherman is patiently waiting for something to bite…
Time for a new "Memories of…", this time I let my memories float back to my Pinay girls. For more in this series check out:
As always: these are obviously not their real names for privacy reasons.
Lisa
One word: Angel
After Cagayan de Oro, 20Nation and I headed to Cebu City to meet up with Scotian. Cebu City is the oldest city of the Philippines and is considered the main center of commerce in the Visayas. We had randomly picked a cheap hotel from agoda.com, turned out it was in a neighboring town called Lapu-Lapu. The whole town seemed like a ghetto; the roads were barely paved and there were goats and chickens running freely in the streets. Still, we had pipelined pretty well so we still each had girls welcome us in this shit hole and they came straight to our hotel.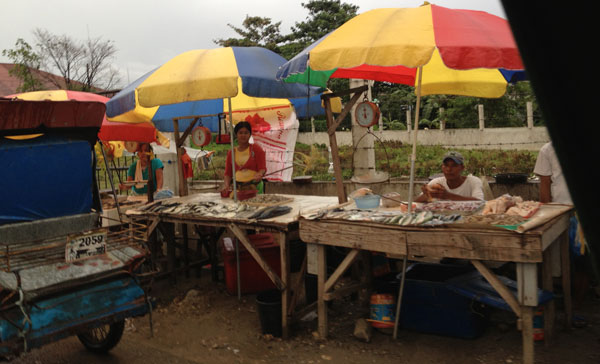 It was a great start and a telling sign of what was yet to come. Cagayan de Oro had been awesome but in Cebu we shifted gears and went all-in on slaying pussy (full month cunt hunt achieved). The staff of the hotels we were staying at raised their eyebrows as we'd walk in with new girls every single day.
A lot of these girls have faded from my memory since and if it hadn't been from the digital memories I took, I would have forgotten all about them. But when I think about that time in Cebu, one girl really stands out and that's Lisa.
I met Lisa on FilippinoCupid.com and we met at the local Jollibee for an ice cream. Jollibee is a very popular Philippine fast food chain; the food is horrible but it's cheap and a perfect location to meet up with a girl. Just make clear WHICH Jollibee you're meeting at, because there are so many of them.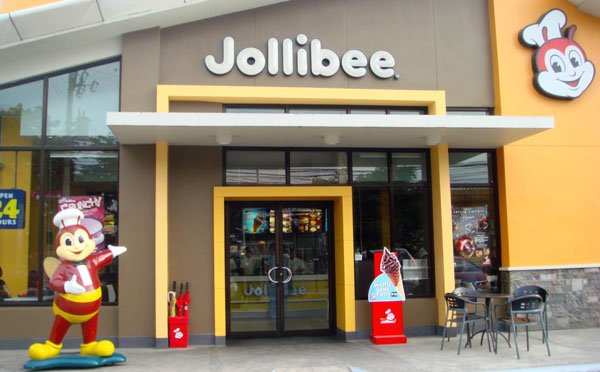 Lisa was a cute and petite girl, 19 years old and very shy. I did my regular dating routine almost completely on auto-pilot, I'd been doing multiple dates a day for a while. I'd literally drift off in my thoughts while telling the same stories and asking the same questions as the day before. It's kind of annoying but it's just part of the dance we have to do. This time the girl was extremely shy so I had to do 90% of the talking.
We end up back at my hotel room and I realize why she had been so shy all along, she was very inexperienced with boys.
"Are you a virgin?"
"No, of course I'm not!" (her face turns bright red)
"Oh, god… Did you even kiss a boy before?"
"Yes! Of course I have!" (a little bit aggravated)
I make a bit fun of her being inexperienced. The LMR was intense but I was at the peak of my game, I'd been busting through LMR for a week straight. I had just come up with some new techniques on the spot before and they worked like magic. E.g. the "bold and the beautiful look away" where you play the emotional card: "I'm not a robot, I have feelings too" – I"ll elaborate on this another time 😉
Anyway, it was rough but: LMR conquered.
It was crappy virgin sex but that was well compensated with her super sweet personality, she was really a little angel. I spent a few days with her and we visited some touristic spots in the city and I enjoyed hanging out with her. Spending time with Lisa was a nice break from all the parties and hangovers. I really like her and it made me sad to leave her behind when we left for Manila.
We have stayed in contact until now… It's almost a year ago since I met her and I noticed her personality has changed a lot since then. She has become much more assertive and open, I will definitely visit her next time I go back to the Philippines.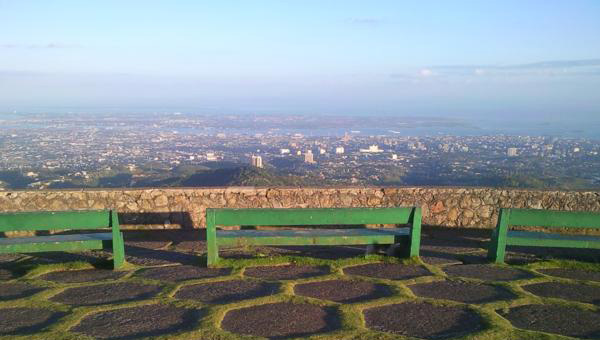 Summary
Sweet and innocent girl
Cute, petite and young
Angel of a girl
Mainee and Ann
In one word: Threesome
Mango Square
I had an emotional connection with Lisa, the two Pinay girls were almost the opposite. I had met Mainee on a crazy drunken night with 20Nation and Scotian. We all went to Mango Square which is THE party hub of Cebu City. There's a bunch of bars and clubs gathered around the square and it's banging every day of the week, it's non-stop. Picking up girls here was very easy, but there are a lot of pro's and semi pro's so avoid them or put on your "shoring hat".
In fact, picking up girls here was almost too easy. If you're young and you dress well, you don't need a lot of game to pick up girls here, the only game you need is knowing how to avoid the pro's and not to be taken for a ride.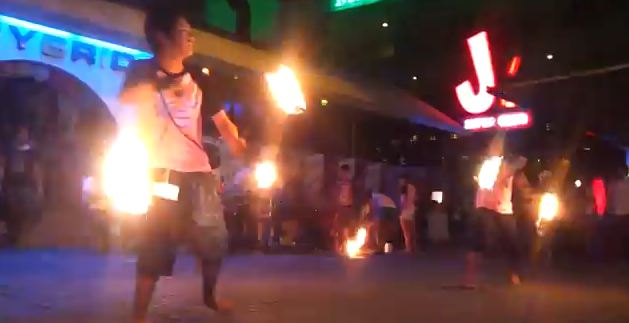 When I met Mainee the interaction was extremely minimal, I was ordering a beer when she came dancing next to me; we danced for about a minute and then started making out. I took her her out "to buy water" and then straight to my hotel and smashed the shit out of her. She loved it. I don't think Mainee was the sharpest tool in the shed and her English was pretty crappy which is rare for big cities in the Philippines; but it was part of her charm.
The party goes on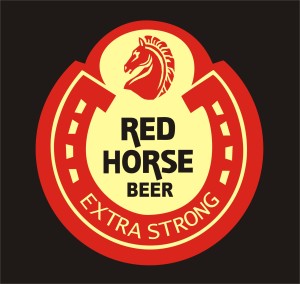 The next day Scotian and I went out again, back to Mango Square. As I'm enjoying an ice cold Red Horse (pretty decent stronger beer from the Philippines), someone taps on my shoulder: "Oh great… it's Mainee" (fuck). It had fun with her the night before, but I was back to look for new pussy, I didn't care about seeing her again.
So I try to find the right balance between being polite and cold at the same time, hoping she'd get the message; she only partially got it.
"Are you looking for another girl?"
Fuck it, I didn't really care what she thought of me: "I like you sweetie, but I'm going to find a new girl today."
"Oh… but…"
"You can help me find one."
"But… I.. euhm…."
"The only way you're with me tonight is when it's with another girl."
I take her by the hand and we all go back to the club. I dance with her a little bit and make out, then I tell her to wait for me as I go find another girl. I walk to the dance floor where I see Ann and her friends. I dance with her and not much later I'm making out with her too. I escalate the sexual tension to the point I feel she's ready to go home with me.
After Cagayan de Oro and a week in Cebu, I was having as much sex with different girls as I wanted. And in this club finding new girls was so easy, I didn't give a shit if I lost this girl, Mainee or five more. With this mentality I decided to see what would happen if I went for a threesome.
"Did you ever kiss a girl?"
"Hmmm… I did once…"", Ann said.
I tell her one girl is not enough for me, I need two. A crappy improvised approach but I was winging it half drunk on Red Horses.
"Well… you have to find another girl" she continues.
"I can have any girl I want in this club."
I take her to Mainee, who was witnessing the interaction from the sideline, while still holding Ann's hand I start making out with Mainee.
"Mainee, this is An, An this is Mainee. Let's go."
I don't give them time to really think things over. I walk out the club arm in arm with both girls. I can't believe this worked. The walk from the club to the taxi I'm playing Bee Gees song "Staying alive" in my mind, I felt like a king.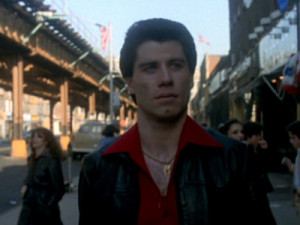 The ride to my hotel I focus on keeping a fun vibe and on not letting them switch back to their logical minds. I keep distracting them and make out with each of them turn by turn.
We stumble into my hotel room and I put them both on the bed. It's still a critical moment, the fight is not over yet. Mainee started acting a little bit jealous. When Ann goes to the bathroom I set her straight and reassure her I think she's much more sexy (she wasn't).
Ann comes back and we make out some more and get undressed. I make them kiss each other and play with each other's boobs. I had a feeling Ann was completely down for it but I got the feeling Mainee was only putting up with it because she wanted to be with me again. So the sizzling hot lesbian action I expected was not taking place. Damn it! It killed the romance a little bit but you have to make do with what you get, I had them suck my dick at the same time and then smashed both of them one after the other.
Awesome night. Oh Cebu City, why are you so crazy?
Summary
Mainee not really bright but in a fun and charming way.
Ann was cuter.
Threesome but not much lesbian action.
More
If you want to read more stories about Pinay girls check out  the following posts:
And of course the classic: