Meeting RooshV in Odessa, Ukraine – Not what You'd Expect
I had just had an amazing first couple of weeks in Kiev, Ukraine (read about it here), but I had heard that the infamous RooshV was in Odessa and I couldn't pass up the opportunity to meet him. He's a guy who had lived a very similar world traveling/seduction lifestyle. I'd also been a member of his forum and I was really interested to see what type of a guy he was. I sent him a message and he confirmed we could meet. Soon after, I was on a train and on my way to meeting RooshV in Odessa, Ukraine.
When I set up the meeting with RooshV, it surprised me that he wanted to spend an entire night out together. He already knew about me and about Swoop The World. It was surprising because I imagined him to be quite arrogant thanks to his internet fame. I was thinking he may only agree to meet up for a few minutes. It was the first moment I started to think maybe my image of RooshV wasn't quite accurate.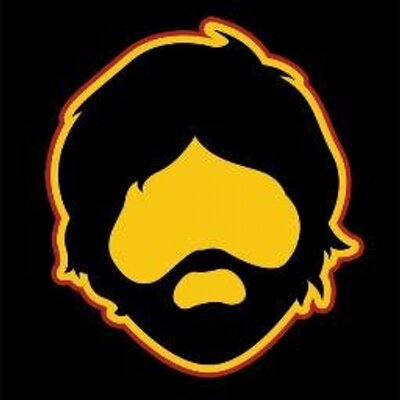 Meeting RooshV
I arrived in Odessa in the evening and I settled into my Airbnb apartment in the center of the city. I was able to pipeline and get a date beforehand and my meeting with Roosh wasn't until the next day, so I met her that night. Everything went well as we walked around the city and I ended the date with a nice make out.
The next evening I waited for Roosh in front of a restaurant on Deribosivskaya (the main walking street in Odessa). He arrived on time and it was kind of a surreal moment seeing the famous bearded face walking towards me.
I walked up to him and introduced myself as 20Nation, then told him he could call me by my first name.
He was surprisingly friendly. His writing has a negative tone to it, but his demeanor in person was much more positive. The arrogance I expected was nearly nonexistent. This Roosh V guy actually seemed cool.
The Bar
We walked together toward a bar he recommended. He asked me questions about Swoop and I asked him questions about his website and his past travels around the world. It was very interesting conversation because we had a lot in common and RooshV has a very interesting perspective on the world.
It was interesting to learn that Roosh's priority was not chasing pussy. His priorities were actually to meet an amazing girl and start a relationship. This was not the cold-hearted player I had expected to meet. Although it seemed that his desire to change the world for the better surpassed even his desire to meet that special girl.
He got a message on his phone and asked if it was alright if a girl and her friend comes and joins us at the bar.
"No problem." I replied.
"Maybe I can even help you get laid on your first night out in Odessa." He said with a smile.
"I wouldn't mind." I replied.
We were in front of the bar talking for a while when two girls approached us, obviously knowing Roosh. He introduced me to the two girls.
They both looked to be in their late teens, early 20's. Roosh's girl was an attractive blonde girl with a Latina's body. The girl she brought with her was a tall, thin brunette. She had the typical model body. I was a fan.
The four of us went into the bar and found a table to sit at. The two girls both spoke decent English so we were able to have a lively conversation at the table.
The night went on and we kept drinking and talking. At this point Roosh started talking more to his girl and I started talking more to her friend.
Her friend was a student and was 18 years old. She was quite shy, but the way she looked at me gave me the impression she was interested. I did the same game I have written about 100 times here on Swoop The World.
Everything was going well. Then, as the two girls went outside to smoke, drama struck.
Some drama while meeting RooshV
RooshV's fame comes with plenty of problems as well and I was able to witness it first hand. Roosh and I were at the table talking when Roosh looked somewhere behind me.
"That guy's been trying to mess with my life the last year. I don't know if he's following me or what, but we end up in the same places a lot of the time." He motioned to a tall, early 30's guy behind me.
"He's stalking you?" I asked.
"Well, this is also probably the best bar in Odessa to meet girls."
"Fuck." Roosh said as he got up. "He's talking to our girls, trying to mess it up. He's done this before."
Roosh went over to the tall guy and cut off the conversation he was having with the two girls. At first I watched, then as things seemed to be getting heated, I stood up and walked over.
As soon as I got there I saw RooshV square up, getting into a fighting position. He was verbally challenging the guy. Roosh is not a short guy 6'2″ or 6'3″, but he has a thinner frame. This other guy was 6'4″ or 6'5″ and probably 230 outweighing Roosh by around 50 lbs.
But there he was, looking up at the bigger man. Ready to fight him because it seemed there was no other way to keep the this guy from fucking with Roosh's life.
The bigger guy started backing down, said something and walked off. My image of RooshV being a keyboard warrior was shattered.
We took the girls back to our table to continue the night. It was getting late (around 2 am) and I started focusing more on seducing my girl. Then, RooshV and his girl got up.
"We're getting out of here. You two have fun." he said to us.
"See you Roosh." I responded.
As he walked past us he whispered into my ear "good luck." and disappeared.
Just me and this slim girl
I desired this skinny 18 year old girl and I knew it was time to take my game up a notch. I started staring into her eyes and touching her more and more. I could see her interest in me growing by the minute. Then, I walked outside the bar with her.
"Let's go for a walk."
"Sure." she replied.
Of course, I guided this walk toward my apartment and, at a nice moment, I kissed her in the street. As I kissed her I felt her body instinctively pull itself closer into mine with. It was an instinctual conveyance of something genuine. This girl wanted it.
After we finished the kiss, surprise, suprise, we were outside of my apartment.
I looked into her eyes and said "you want to grab another drink? My apartment's right here."
She stared back at me "Yes, I would."
15 minutes later she was on my bed and I was slowly removing her dress to reveal a very sexy, slim body. I had drank quite a bit, but thanks in part to this girl's stunning body, the sex was great.
The ultimate first impression
Meeting RooshV that night made the ultimate first impression on me. Roosh was not the arrogant keyboard warrior I had honestly expected to meet, but a friendly, chill guy who was genuinely fun to talk to.
He writes about masculinity and I saw him "practice what he preaches" by facing the tall guy. He writes about the women he sleeps with and I saw him with an attractive blonde girl who was obviously very into him.
My first impression of Roosh was great although, I will admit, a big part could be that he helped get me laid. It was a great night and helped me make the decision to stay a month in Odessa. Soon I would see RooshV, the approach machine, in action. More good times to come.
Why I didn't public this article until now
This actually happened quite a while ago. It picks up from this article. I didn't write about it until now because Roosh and I ended up becoming friends after this. When I returned to Poland he met THE Polish Girl a few times and now she knows who he is. She checks up on him and I didn't want her finding out about Swoop The World.
But now, I'm not with THE Polish girl any more and if she finds out, I'll survive.
Part 2 of my time in Odessa, Ukraine coming soon!