Before I continue with the USA memories, I'm gonna switch it up and mix in some European cities. Today's flashback: London, mind the gap!
London City Trip
A few years back, I'm working in corporate hell counting down the days from Monday till the next weekend. I get a phone call from my longtime friend Science. He had planned a trip to London for the weekend with his girlfriend but ultimately she couldn't make because of her work.
"Dude, this weekend, London. The hotels are booked anyway.  You game?"
It was only Tuesday and God knows I needed that break:  "Hell yeah I'm game."
So I cut my week short and Friday morning we're on the train to London.
Since we both still had girlfriends at the time the first thing we did was to do a tour of the city and make the token tourist pictures at all the landmarks. This would allow us to give a more cultural spin on our trip for when we'd return.
We saw Buckingham Palace, Tower of London, London Eye, Tower Bridge, etc. It took us less then a day, and with this "cultural tick in the box" we were now ready for the "free time".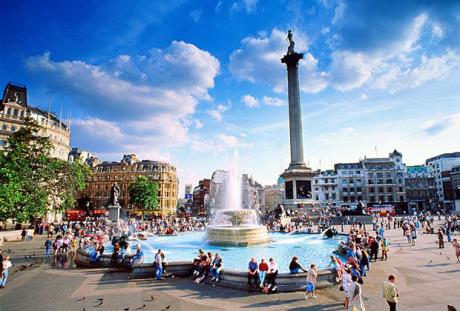 The Pub
We had done absolutely zero preparation again. So the first night we walked around randomly, jumping into pubs left and right near our hotel at Trafalgar square. Maybe we were hanging out in the wrong area because I can't say I was impressed with the quality of the girls… On the contrary.
But determined to get the most of our weekend we persisted. We did some more bars and approached girls in the streets (lost tourist game).
That's how we met 2 young American girls that were studying in London. We all went for drinks and  the vibe was good. Science and me go way back so we do quite well in 2 on 2 sets. At 2 am the pub closed so we used that momentum to go for "one more drink at our hotel".
They joined us to the room pretty readily but then we struck out. Science and I were sharing one hotel room and these were young girls and both very shy. A SNL was very hard to pull off but we only had 2 days in the city. We made out with them but it was impossible to escalate.
Too bad, a miscalculation on our behalf. With this type of shitty logistics we need more… "free spirited" girls.
Science and the Slut-Radar
Our second night was also our last night so it would be a hit or miss. We hopped bars for a while but we couldn't find a cool spot. Then we remembered the name of a club someone had recommended us. It was near our hotel so at this point that seemed like our best bet.
I forgot the name of the club, but it turned out to be more like a bar with a small dance floor in the back. But they were playing great music and a lot of people were dancing.
Science looks me in the eyes dead seriously and says: "I'm turning on my slut radar."
If spotting sluts was an academic field, my friend Science would have the honorary PhD. We walk towards to the dance floor but this time we didn't need his sophisticated slut detection skills. There weren't that many girls but two girls stood out in the crowd immediately. They we're dancing provocatively and were enjoying the attention they got from the circle of drooling guys that surrounded them.
*DING DING DING* Science's slut-radar just exploded.
Of course none of the guys were taking any action so we stepped in and started dancing with the girls. We were grinding with them but they were acting very volatile. They clearly hadn't had soaked up enough attention yet. Moreover the music was too loud to talk so even tough their sluttiness was off the charts, this was still a difficult setting.
The best to do in this case is to tune in on their push-pull shenanigans and gradually take over. Even then it's going to be hit or miss.
The DJ announced the last song. This bar would also close at 2 am. This is in our advantage because these girls would surf the wave of male attention till the wee hours if they could.
We needed to snap them out of this mode and get them away from this setting to level the playing ground.
So we came up with a little scheme that happened to play out perfectly.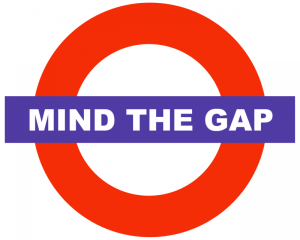 The Lock-in
We left the club before everybody got kicked out and placed ourselves strategically near the exit for when the crowd would start leaving. The moment the two girls come out (still surrounded by a troop of horny other dudes) I call over the girl I was dancing with earlier.
"Hey, hold on! Take a quick picture of us before we go!"
Science joins in immediately to talk to her friend.
"No, no, over here is better, with that sign on the background", as I guide them away from the people lingering in front of the club/bar.
We needed to get them away because there are too many guys are trying to block us. With this scheme we finally are able to engage them without being interrupted. This lock-in sounds silly but it did the trick to distract them and engage them long enough to build up some connection.
I hadn't noticed it inside the club, but now that we were outside I could tell they had an Eastern European accent. They were students from Ukraine: awesome.
After some small talk, again we were on our way for the classic "one more drink at our hotel".
One girl was a bit more shy, the other one was clearly the boss. They were both a little bit drunk and still high on the overdose of male attention so the whole walk back to our hotel was pretty annoying. The bossy one was giving us drunk shit tests like "Buy me a flower!".
Luckily we reached our hotel shortly because it was hanging by a thread. But once we got to the room we were golden.
Stripper school
Science's slut-radar hadn't exploded for no reason. When we asked where they learned their sexy dance moves the bossy one admits she's actually a stripper "to support her studies": winning!
From there it didn't take much to set things in motion. I put on some music from the hotel's music channel and before I could turn off the lights the Bossy was giving her friends instructions on how to give a proper lap dance.
"Nooooo! You have to put your tits more in his face, like this!" [Read this with a Russian accent]
I started filming the impromptu stripper class as Science enjoyed being the didactic material for the occasion.  
Science and me switched seats and now Bossy was displaying the skills that paid her college tuition on me. She did have massive tits and yes, she did put them properly in my face. The other girl was copying her moves on Science now.
Well, that escalated quickly.
I make out with Bossy and tell her: Let's go to the "private lap dance room" (by which I mean the bathroom).
In the bathroom I use the toilet as a seat and she continues her dance but this time completely naked. It's fucking hot. She really found the right career, I can tell she likes her job. I get undressed too, she gives me a blowjob and then starts to ride me. She cums after 30 seconds, shaking legs… I continue smashing her on the sink and in the shower.
My first Ukrainian flag in the pocket and a good one to start with.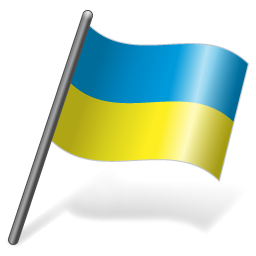 Switcheroo?
When I come back in the room, the shy girl has passed out and is laying on the bed.
"Man… She was too shy and too drunk" Science explains me in our language so Bossy can't understand.
"Well, there's still a bathroom and a Ukrainian stripper here, lol" I reply.
Now Science takes Bossy for the "private show". Man, if that slut-radar says RED it's no understatement!
Too bad the other girl was not on the same page as her friend, we could have pulled a golden switch. But what a crazy night anyway. We almost lost the set on several occasions -sometimes the smallest mistakes can fuck it up for you- but this time it didn't and the reward was accordingly. The only shitty part is that now we had to to sleep with 4 people in a double sized bed.
Morning
The next morning when we wake up the girls have already left. When I check my camera to see the strip videos I made, I discover that they have erased all their pictures and videos. I guess their sober minds kicked in. I'm disappointed and relieved at the same time she didn't delete our token tourist pictures.
Too bad we lost those awesome digital memories… You sneaky Ukrainian stripper!
Though I should probably be happy that my camera was still there at all, lol. Oh, always a kick ass time traveling with Science!