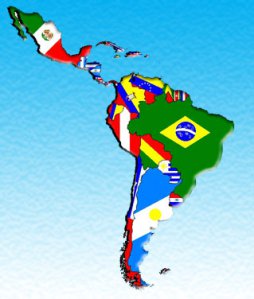 My Latin American Adventure 1 year 8 countries 100+ Girls
It's now official. I have finished all of my articles from my Latin American adventure. I traveled for almost a year, was in 8 countries and was with over 100 girls.
You can now read about all of my adventures starting in Mexico and ending in the mother country of Latin America… Spain. These are complete with stories of adventure, seduction, romance, danger and plenty of pictures (many are NSFW). You will read about drug cartels, kidnappings and all sorts of beautiful, curvy Latina women.
Part of the reason I was able to make this trip and share it with all of you is because you guys have bought my books. If you want to support future trips you can buy a coaching/consulting and buy my books on game, women, etc (here are all STW Books or Here is my package deal on all my books).
I hope you guys enjoy my complete Latin American adventure and look forward to reading a lot about my current adventure in Eastern Europe. Coming soon.
Mexico
http://swooptheworld.com/mexicali-mexico/
http://swooptheworld.com/my-first-few-action-packed-days-in-guadalajara/
http://swooptheworld.com/guadalaraja-part-2/
http://swooptheworld.com/guadalajara-part-3-drug-cartels-3somes-bondage-and-crazy-father-in-laws/
http://swooptheworld.com/how-to-get-laid-in-guadalajara/
http://swooptheworld.com/mexico-city-aztec-princess/
Dominican Republic
http://swooptheworld.com/dominican-girls-31-in-25/
http://swooptheworld.com/my-dominican-harem/
Haiti
http://swooptheworld.com/haitian-girls-have-booty/
http://swooptheworld.com/haitian-women-have-ass-2/
Nicaragua
http://swooptheworld.com/chasing-girls-in-managua/
http://swooptheworld.com/nicaraguan-girls-nicas-sexy/
Costa Rica
http://swooptheworld.com/san-jose-costa-rica-nicas-drug-addicts-chinese-immigrants/
Panama
http://swooptheworld.com/panama-city-pocahontas/
Colombia
http://swooptheworld.com/colombian-girl-back-to-colombia/
http://swooptheworld.com/back-to-colombia-part-2/
http://swooptheworld.com/paisas-medellin-colombia/
Spain