A Boring Tuesday Night
This story shows that in Tokyo even a boring Tuesday night can turn into a Japanese gang bang.
It's winter in Tokyo, so it gets pretty cold. I just got back from my morning walk. I'm not a morning person but the jet lag kept waking me up at weird hours. 20Nation and Magneto were still sleeping. We needed to change apartments today. The current one was perfect but we couldn't extend it with AirBnb.
I woke my friends up. They packed while I had my breakfast. Everything comes with rice here. Every single meal of the day. I was already looking forward to my apartment in Osaka. At least I would be able to cook a steak there.
When everybody finished packing, we took the subway to our new apartment. This time we stayed in a residential yet lively area of Tokyo. It was a typical, authentic Japanese apartment; with paper walls, sliding doors and floor beds. I was feeling more Japanese by the day.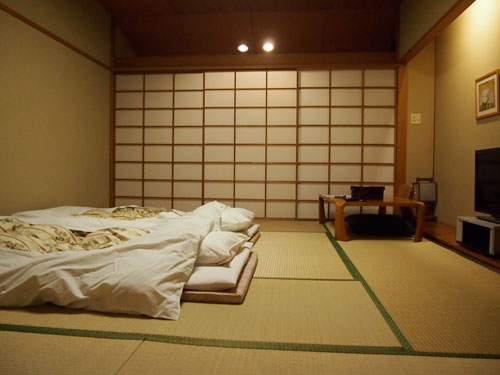 The remainder of the day we did some tourism. We visited a Tokyo fish market to find the freshest sushi in town. It was excellent. A perfect combination with the ice cold sake we drank.
As we enjoyed these Japanese delicacies, the conversation turned to the Japanese girls we had met the past week. 20Nation and I got our flags in the very first days, but Magneto still hadn't captured his. He had bad luck with his girl. Today was his last day in Japan and he was dead set to get his flag before going home.
We were all exhausted from the intensive week but Magneto was converting his time pressure into energy. He was ready to go all in tonight.
The Last Night Begins
Since we had no idea on where to go we decided to drink some wine on a busy square near our apartment. We hoped this would bring inspiration for the night (it usually does).
Magneto wasn't taking any chances however. He went on a massive Tinder spam attack and sent messages to all of his matches. A strategy that paid off. As we finished our wine, one of his Tinder matches showed up.
She introduced herself as Makiko. She was a short, shy looking girl, but she had a fun vibe and an endearing smile. It surprised me that she wasn't fazed to meet with three guys. For me, it always pisses me off when a girl brings a friend to a date.
The four of us went to a bar nearby. She was flirty with all of us but 20Nation and I excused ourselves after one drink so Magneto could focus on his date alone.
Since we didn't have the energy to party anyway, we headed back to our Japanese apartment to chill. But we had barely taken our shoes off when somebody knocked on the door. Magneto was already back with his date.
Nice work buddy.
As the gentleman's agreement dictated, 20Nation and I excused ourselves again. We went to the restaurant downstairs to give him some privacy.
Thirty minutes passed…
One hour passed….
Still no message from Magneto.
He wasn't answering his phone. I wondered if he would have bad luck again. If you don't get the lay within one hour, it's not going to happen. We had waited long enough so we went back up to the apartment and knocked on the door.
Magneto opened the door. His grin was wider than his face. In the background Makiko was running around only covered with a towel. With only hours left before his flight home, he pulled it off and got the flag. He rarely gets afterglow but this time his afterglow could have powered half the neon lights of Tokyo.
The girl wasn't shy about us coming back either. In fact, a few moments later she joined us in the living room and started drinking with us.
Her flirty vibe from earlier was still there and she continued to smile seductively.
The Japanese Gang Bang
Magneto noticed it as well. He didn't care. He hinted at us: Roll with it and let's see where this goes.
20Nation read his cue and dropped one of the best drinking games ever. I later found out he actually invented it on the spot. It was like truth or dare but more to the point: You either accept a challenge or you drink a shot. Simple.
Hats off, it's the perfect escalation game and it deserves it proper post (coming soon).
The first round was kind of lame but a few questions in, it was 100% confirmed: This girl had some legit gang bang fantasies.
Today was her lucky day.
The challenges gradually got more sexual. In the second round, we were all stripped down to our underwear already. Going into round three, Magneto decided to cut to the chase.
"Mikako, you have to kiss THC's dick or take a shot."
"I not drinking", Mikako replied with her crappy english and a cocky smile. She then started to sensually crawl towards me and started kissing me from my neck down to my boxers. I took them off and she immediately started sucking my dick.
20Nation got his eye on the price. He took of her bra and panties and started smashing her from behind. Her Japanese squeaky toy sex noises were only stopped because her mouth was full. Three guys honestly was too much for this tiny Japanese girl, so we tag-teamed a few times to double team her.
We flipped and tossed her around and enjoyed getting fucked silly. The authentic apartment with paper walls made it the perfect setting. It looked like a scene from a Japanese porn movie. And like any porn movie is supposed to end, we bukake blasted her face.
Well… That escalated quickly. Sneaky Tinder-girls.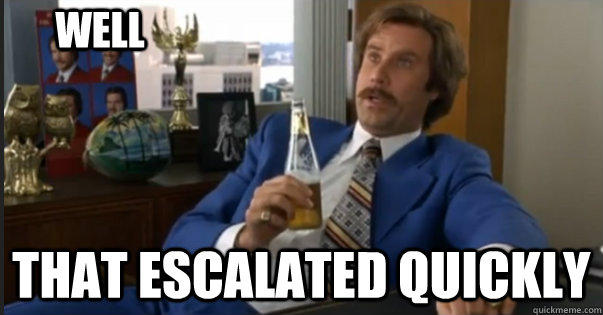 Mikako recovered for a while on one of the floor beds and then took a shower. She thanked us for the wonderful night. She experienced her fantasy of getting gang banged.
It was already 5am now. And Magneto's flight was in a few hours. Makiko drove him to the airport and 20Nation and I started packing as well. We would have to get up early too, the next day we would go to another city: Osaka.
Osaka is were things get even more out of control, I unlocked one of the ultimate achievements: Another Japanese gang bang, this time with two sisters. But that's a story for part 3; stay tuned!
Peace,
THC