Arriving in Japan
Japanese girls femine and sexy, but the culture is so different from the West. What happens when the SwoopTheWorld crew arrives in the land of the rising sun? What Japanese adventures are waiting to happen?
It was really tough leaving Brazil behind. I had a some amazing girls that I had started to like. But I was also looking forward to something different. The call for new adventures had to be answered. After almost 10 months in Latin America, it was time to drastically change the scenery.
So I booked my ticket to the other side of the world: Destination Toyko. Here I would meet up again with 20Nation and another old friend Magneto.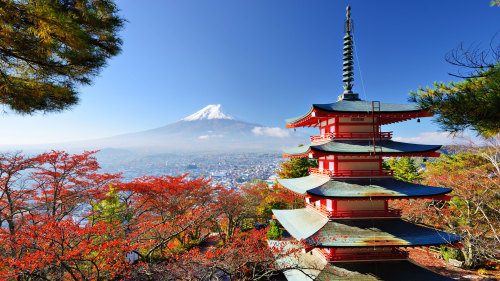 We had booked an AirBnb room to share with the 3 of us in Roppongi, a fancy district of Tokyo and a decent nightlife location. It had only 2 bedrooms, so we immediately established the classic gentleman's agreement: Anyone who brings home a girl has right to a private room.
To kick off Tokyo in a proper way, we went to a proper Japanese restaurant. We had to take off our shoes and sit on the floor next to really small tables. We we served delicious fresh sushi and other excellent Japanese foods.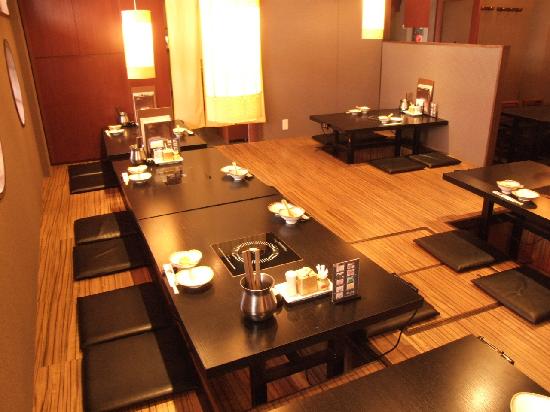 Only now it was starting to sink in, a new kind of Japanese adventure was about to begin.
Going from Latin America to Japan is like walking into a new world. The culture and the people are so different. Everything is so clean, the people are among the most polite and honest in the world.
We ordered -all- the sake (Japanese rice wine) from the menu and caught up on stories.  But the jetlag and sake had hit us hard so we made it an early night.
The Next Day: Wrong table?
The next day 20Nation had planned a date so Magneto and I did some sightseeing.
Magneto had been to Japan before and knew some girls from his previous trips. He invited one of them over to Roppongi and told her to bring a friend, so we would have a double date setup.
We were meeting them at an izakaya (a Japanese pub) near our place. I walked in first and since there was a table with two Japanese girls, I assumed they were Magneto's friends. I walked up to them and introduced myself and sat down at their table.
But then I noticed Magneto had walked to another table; I was sitting at the wrong table with two strangers. We laughed about the confusion. The girls I was talking to were pretty cool and actually a lot cuter than Magneto's friends. So I got everyone together and merged the group.
Now it was Magneto, me and four Japanese girls. It was a great group dynamic, we had instant social proof in both ways.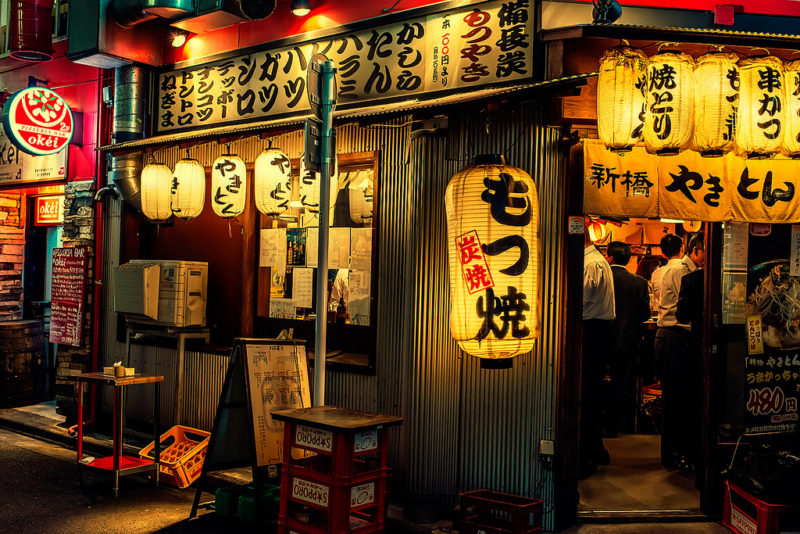 We had a couple of beers and then venue changed to a restaurant all together. The four girls were ordering us Japanese foods they wanted us to try and we ordered a bottle of shōchū, a stronger type of sake; it was actually a really fun date!
Magneto's friends didn't speak a lot of english and after a while it became clear for them that we were focussing our attention on the new girls. So they decided to go, leaving us with the girls I approached by accident.
From that moment we were able to start escalating things. Latina girls and Japanese girls are completely different. For example, in Japan it's more of a taboo to make out in public… But all these "social rules" become flexible the moment some drinks are involved.
Not much later we were both kissing our respective girls in the restaurant.
The First of our Japanese Adventures
We did one more venue change to another bar close to our place. This bar was full of foreigners, almost a fifty-fifty mix. But it was the perfect place to escalate things one step further.
The kissing became making out and my girl started touching my dick at the bar: It was time to retreat.
We got back to our place. 20Nation was already back from his date and was chilling in the room. We introduced him to the girls but following our logistical agreement, he excused himself and told us he had to go, so that we could take our girls to the bedrooms.
Once we were alone again with the girls, it's easy to isolate them. I took my girl to my room. She was giving me some LMR (Last Moment Resistance), because she was worried what her friend might think of her. I told her, her friend was enjoying herself with my friend and that she's had nothing to worry about.
This made the panties come off. 100% natural Japanese: confirmed by the epic bush. This is a cultural thing. Every Japanese girl I've banged has had that 80's bush.
I start smashing her and I was expecting some weird Japanese sex noises from her, but she was busy biting the pillow, afraid to make any sound at all in case her friend would hear her. To no avail because I was fucking her on the squeakiest bed you'll find and I did zero effort to make it squeak any less.
Unfortunately Magneto didn't end up banging his girl because she was on her period. BAD LUCK BRO. He did make amends. But that story is for the next part.
The first "real" night in Tokyo and we were off to a good start. But this was just the warm-up.  Things have been spiralling a little bit out of control and a lot of way crazier Japanese adventures took place since…
Read the rest of our Japanese adventures in:
Part 1: First Japanese Adventure
Part 2: The Tokyo Gangbang
Part 3: Triple Up in Osaka!
Coming soon. Stay tuned.
Peace,
THC