Sexy Indonesian Girls
Indonesian girls are some of the most sexy and sensual girls in all of South East Asia. Indonesian girls have great curves and you'll find plenty of Indonesian girls with a decent booty and a great pair of boobs.
As an added bonus they have a very feminine appearance and a sweet and caring nature… but also the are very sexual. All my Indonesian girls were above average in bed and I had some of the best sex while I was living in Indonesia.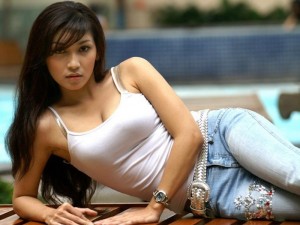 What will you learn from this post?
I'll start with some background information on the country. If you want, you can jump straight to how to game Indonesian girls.
In this post I will break down how to seduce them by:
Day Game,
Online Game
And Night Game.
So read on, but be warned, this post may cause instant flight bookings to Indonesia.
---
Indonesia: About the Country

Indonesian girls definitely match to and often surpass other of their South East Asian sisters, such as Thai girls or Cambodian girls (et alii). Then why isn't this destination more popular?
This is because the country is still very much in development.
Jakarta (Java)
Jakarta can come across as a dirty and crowded city. It also has some of the worst traffic problems in the world. There is no metro and the city is truly vast. So if you want to go from one area to another you'll probably be stuck in traffic.
That's why many people visiting Indonesia will only stay one or two days in Jakarta. This is too short to do this huge city justice.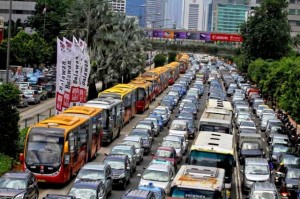 Where to stay (to game)
A good area to live is Kemang in South Jakarta. There's a lot of nightlife options. The area is a bit more expensive. If you're on a budget look to stay around Blok M shopping mall. It's still pretty close to Kemang. However, it's also known as Jakarta's red light district so for some Jakarta girls it has a negative overtone to it. Even though it's only one street (Palatehan road with a few bars where you can play hooker snooker, e.g. Top Gun bar.
Jakarta's backpacker's area is called Jalan Jaksa and is situated in Central Jakarta.
Hotels are more expensive than other countries in South East Asia (like Thailand, Cambodia, Philippines, Vietnam,…).
Expect to pay between $30 – $50 dollars per night for the cheaper areas in Jakarta.
What to do in Jakarta (besides Indonesian girls)
If you want the cultural "check in the box" for Jakarta, you should visit the following places:
National Monument (Monas) in Central Jakarta: It's a high tower with a flame on top. You can visit the top of the building and the view over the city is amazing.
Istiqlal Mosque: conveniently close to Monas, you can visit the Istiqlal Mosque, it's the largest in South East Asia.
Kota (Old Batavia): is the old Dutch area of the city. Visit Café Batavia (in Colonial style) and some of the nearby slums (near the fish market).
THC's tip of the week: First seduce some Indonesian girls and have them guide you around in the city. Jakarta girls will love to show you around. This should be your default approach for all travel.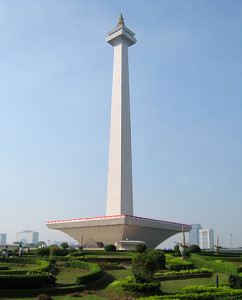 Other places on Java
If you want to go to second tier cities on Java you can try to visit Bandung, Yogyakarta or Semarang.
Other must see and do on Java are:
Borobodur: Impressive Buddhist temple with over 500 Buddha statues
Pranbanam: An equally impressive Hindu temple from the 9th century
Bromo volcano: An active volcano that can be hiked to the crater. Incredible experience.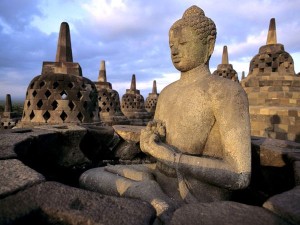 Sumatra
Sumatra is the largest island of Indonesia and was hit hard by the 2004 tsunami. The biggest city is Medan in the north, which is pretty hectic. The rest of the island is more rural and basic. I really enjoyed visiting this area as well. One of the prettiest Indonesian girls I dated was from Sumatra.
In Sumatra your exotic value is truly through the roof (esp. if you're white). Teenagers would form a line to take a picture with me. Pregnant ladies would ask me to rub their belly believing it would make the baby more white or get a Western nose.
This happens also in Jakarta occasionally but in Sumatra it's much more apparent, especially in second tier cities (e.g. Bukittinggi, a pleasant mountain town).
What to do on Sumatra (besides Indonesian girls)
For cultural experiences, be sure you don't miss these destinations.
Go to Lake Toba: An immense volcanic lake with an island.
Visit the Batak people: These people used to be cannibals a few 100 years ago. They will explain their rituals and you can visit the original sites.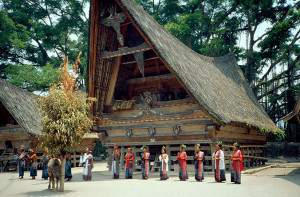 Bali
A lof of tourists usually go straight on to the popular Bali. There you have the different vibe, the main religion is not Islam here but Hindu. On Bali you can surf and enjoy the beach life.If you go to the cities with the best nightlife (i.e. Kuta), you will be overrun by Australians and other Western tourists. Other places on Bali are very laid back.
What to do on Bali (besides Indonesian girls)
Kuta: Try the nightlife anyway. Go to club Sky Garden, a discotheque with 7 floors and sexy Indonesian girls dancing on stage. A lot of the Indonesian girls you'll meet here will be pro's.
Beach life: Relax on the beach, take some surfing lessons.
Now on the to good stuff… How to seduce Indonesian girls!
---
How to Day-Game Indonesian Girls

First thing you must know is that in Indonesia your exotic value will be sky high (esp. if you are Caucasian). You will notice this especially in 2nd tier cities but also in the capital Jakarta. If you go to the shopping malls around the city, you will get a lot of stares.
The main religion is Islam and you'll see a lot of Indonesian girls wearing the head scarf. Don't be concerned by this; often Indonesian girls are much more liberal than they look with that scarf.
However Indonesian girls are very shy. If you approach them during the day, they will not expect it and may react cold, distant or weird. You might misread this as a sign of disinterest but they probably will be just intimidated. A way to get around this auto-pilot reaction of Indonesian girls is to hand them your number on a piece of paper.
If they accept it, just say it was nice meeting them and go on your way. They will have time to process the fact you approached them and can decide to write you a message and you can take it from there.
Locations
The best places for day game are the shopping malls. Indonesian girls go there with friends and the staff that's working there are often bored.
There are so many shopping malls all over Jakarta, so you will likely find one that is very close to your place. As always, high end shopping mall attract high end girls, but be sure to visit a more "regular" mall and enjoy what it feels like to be a famous rock star 😉 Be aware of a possible language barrier, it's always good to learn some basic words in Bahasa Indonesia. It's an easy language to learn; almost without any grammar! 🙂
Some mall that I visited myself are:
Senayan City Mall
Blok M Shopping Mall
Mall of Indonesia
Besides excellent day game locations, shopping malls are also great locations to invite Indonesian girls for a date. There are always plenty of coffee shops and little snack bars around.
Day game is a bit more challenging but if you're up for it, it can be very rewarding.
THC: […] it's always good to learn some basic words in Bahasa Indonesia.
---
How To Online Game Indonesian Girls

For me, I signed up for this website and had probably a dozen very attractive girls waiting for me when I arrived, so create a profile ASAP. Because of this, I would suggest starting to talk to the girls in Indonesia before you go on your trip for best results.
I will give you a complete tutorial right here on how to pipeline before you go to Indonesia. If you're already there, I will teach you how to seduce Indonesian girls effectively so they will meet up with you fast and sex will come just a couple hours after the meetup..
Step 1: Create an account
You can create a free account right now by clicking here. It takes only 2 minutes to sign up and you'll be able to see the Indonesian girls that are members.
This will allow you to do some exploratory searches for different areas and different age groups, so you can get a feel of what the online dating world has to offer in quality of Indonesian girls. I suggest you already use your actual information and profile picture and test your response rate for different profile texts and/or photos you add.
Most Indonesian girls will sort their searches by "latest active" so it's important to log in from time to time so you'll show up highest in the search results.
With my old account I just did a search fro 18 to 21 year old girls from Jakarta, giving this result: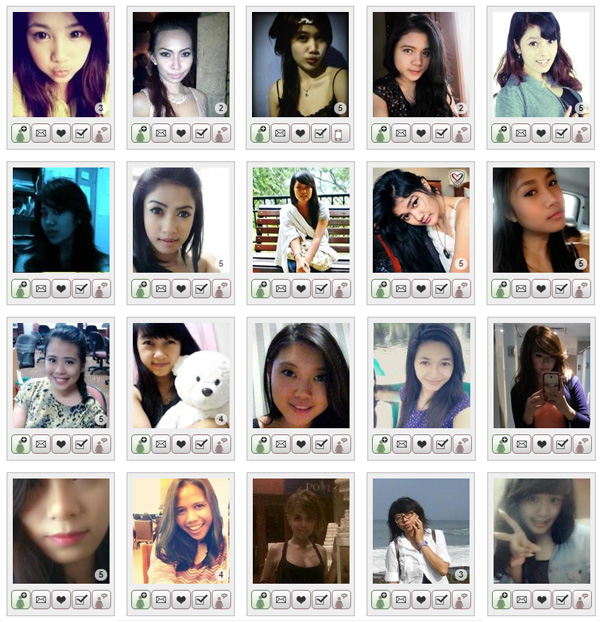 Always check if they have additional pictures on their profile because these small thumbnails can be deceiving in both a positive or negative way. Some Indonesian girls that look cute on the small picture can look bad on all the other pics they added. But sometimes for whatever reason there's a cute girl that just put on a bad profile pictures and she's actually cute in real life. So study the pictures well and minimize the risks of online dating 😉
Step 2: Optimize your profile
You will want to present yourself in the best possible light. That means the following things:
Choose your profile picture wisely: This should be your best picture. If you're not sure you look your best on it, ask some girls. Make or break.
Add more awesome pictures: Travel pics, pics with you and friends, pics of you doing something dangerous, it should be clear from the pics you have an awesome life.
Profile text: I personally don't put a lot of effort in this and just keep it minimal and mysterious. Hint or imply that you are residing in the country for a long time or for work.
Again, your profile has to be show yourself from your best side. Don't mess this up.
Step 3: Messaging Indonesian girls online
By now you should have seen how many girls are messaging you interested in meeting up and should upgrade your account so you can message everybody. Next, it's onto the messaging strategy.
Apply this strategy when messaging Indonesian girls online:
Play the number game: Don't lock in on one target, you're not hunting – you're fishing. Spread your net and hit up a lot of different girls.
Don't try too hard: Don't try to be too smart in your first message, a funny remark to make you stand out is fine but make sure you come across as casual.
Be vague or lie about your stay: Good girls looking for a relationship may skip you if they know you'll visit only for a week and bounce. Be vague about your stay and imply that you'll be staying for a long time or are coming there to work.
Get off the dating site fast: Try to get the conversation with her off the dating website fast. If you linger your messages may get lost in her inbox. Hot girls get a LOT of messages, do not underestimate that. Try to get her number, What's App or Facebook.
Here's some example conversations I found back from the Indonesian girl from this post:
THC: Hi xxx, I will arrive in Jakarta next week… how are things over there?

Girl: Oh…..you work in jakatra or holiday?

THC: I will work there… last year I visit on holiday and traveled Sumatra & Java, really loved it – so that's why I'm coming back 🙂

Girl: Oh good…..:)

THC: Yes, hope so… do you have skype or facebook? let's stay in touch, maybe we can meet this week for a coffee in Jakarta

Girl: Can…..I have facebook: *xxxxxx*

THC: Just added you on fb, let's talk there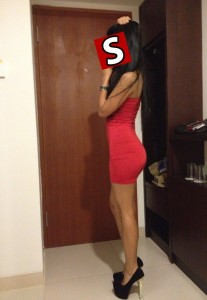 Here's another sample interaction I had with a pretty hot Indonesian girl I met using the same strategy:
THC: hi xxxx, I'm moving to Jakarta this week… how are you doing there?

Girl: Hi THC, im doing good here, glad to know u move to Jkt soon, maybe we can meet up for coffee sometime. Do u hv Whatsaap No. ? Lets stay in touch there. Add me ##### Hugs!

THC: Ok, I added you… my what's app number is ##### – I still have to buy an Indonesian phone card. Lets talk later in What's app once I get my sim. Would be great to meet up for a coffee.. Grts, THC

Girl: Thanks i added u, in order to be able chat on whatsapp u hv to add my local number too, #####, see u there. And hv a great week ! Oh, where do u live in Jkt? I stay in central area.

THC: I think that's not far from me, I'm living in Gelora area… still have to find a good area to live so I'll probably change a few times. talk to you soon

Girl: Understand. Important is u live not far from ur working place to avoid terreble traffic. Hows ur day going on ?
After which I stopped replying to her on the dating site and continued the conversation on what's app when I arrived.
Step 4: Meeting them
So now you got them off the dating site and you're chatting on Facebook, What's app or Skype, you have to get them to meet you. Use the following strategy:
Make some small talk: Ask some things about her so you get a "reason" to be interested in her. Tell some things about yourself  in a way present yourself with high value to her.
Don't drag it out & ask to meet for a coffee: Don't ask and tell her too much and propose a meet up. You're not planning to be pen pals or chat buddies with her. If she's giving you a hard time to meet up, don't waste your time and work on other girls.
Meet them close to your place: So it's easy to get them to your place in a spontaneous manner.
That's why it's important to always have good logistics. 
If truly not possible for her to meet close to your place, it can be a warning sign. But don't burn the bridge yet. If you have confidence in your game, you can still meet far from your place and convert the date in a Same Night Lay (SNL). This should be the exception however.
For example, I once met up with a girl from North Jakarta at a central location because I could not get her to meet me in South Jakarta. As soon as she met me in person I was able to create enough attraction to take her anywhere I wanted. I took her back to my place in South Jakarta and got the lay after spending 2 hours with her.
Ready
You are now ready to kill it with the Indonesian girls. Online game  will proof to be a powerful tool for you in Indonesia and you can meet some real quality Indonesian girls online. Now go get them!
---
Nightlife in Indonesia: Overview

I will only cover nightlife in Jakarta and Bali for now.
Jakarta Nightlife (Java)
Dragonfly
Wednesday is models night and attracts a good crowd. Good looking local girls looking that are well-off. Attracts also local celebrities, mafia like figures and dorky expats: No competition for you guys 😉
Red Square
This place was recommended to me by an expat that happened to live in Jakarta a few years ago. Apparently it used to be the place to be with local good girls. Our visit confirmed Soma's: it's packed with pro's and the music was horrible.
Top Gun Bar
Located in Blok M, this place is a hooker bar where you can play snooker (aka Hooker Snooker). It's the best hooker snooker bar in Jakarta's red light district. It's possible to shore here but don't go out of your way to visit it. We went there because it was walking distance to our hotel. Watch out for taxi scams in this area.
Shy Rooftop bar
We arrived too late here and the place was packed with drunk locals in social circles but a friendly crowd.
Other clubs
We came in totally unprepared but we got some solid intel from fellow RVF member Soma. He wrote an excellent datasheet that was spot on and for the clubs that Fisto and I visited our experiences were aligned.
Club Immigrant: A NYC style lounge. Had good success here with the mid-20s crowd. Celebrity sightings common. Probably my favorite spot.
X2: A big warehouse-type club playing house and electro. Most expat hookup stories originate here.
Stadium (in Kota, Old Bata):  Stadium in Kota once for the experience, nowhere else quite like it. It's not a club per se, but rather an "entertainment complex", meaning combined nightclub, brothel and drug den packed with all sorts of interesting, sketchy characters. Many locals are afraid to step foot in the place. If you're there alone the mamasans will push their working girls on you – quite attractive but all heavily loaded up on ecstasy and/or happy-5. Standing on different parts of the dance floor indicates different things, e.g. gay area, mongering area, etc. Everyone is fucked up on drugs and wearing sunglasses. Quite an odd place.
Stadium was recommended by some random people when we asked around. I didn't get a chance to visit it at the time, but it's on my to-do list for when I return.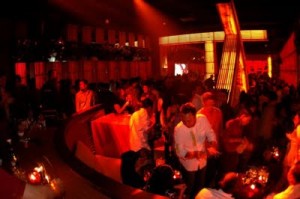 Bali Nightlife
The nightlife in Bali is mainly concentrated in the city of Kuta. I visited these two clubs while I was there.
Sky Garden (Kuta)
This club is huge and has 7 floors with different dance floors and music. There's an RnB room, a techno room etc. Unfortunately most of the Indonesian girls you'll meet here are lame pros. The Indonesian girls dancing on stage as entertainers can be smoking hot!
Prepare to shore or just bring some girls you know from online/daygame when you go.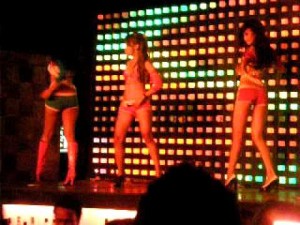 Bounty Club (Kuta)
This club is walking distance from the Skygarden club. The club is built to resemble  a large pirate ship. There are some dancers on stage as entertainment. The crowd is pretty young but just as Skygarden, you might as well be partying in Australia. A lot of the people here are out of their minds drunk. Hardly any local Indonesian girls.
Below at the entrance you can smoke sheesha at least, boom.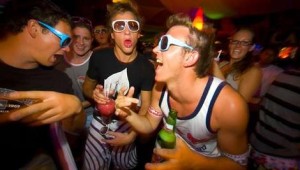 ---
Gallery of Indonesian Girls
Below you can find a gallery of Indonesian girls. I have found these pictures online, some are my own and some are from IndonesianCupid.com
Read more on Indonesia
Links to other articles:
I hope you enjoyed this tutorial, leave your comments and feedback below!
THC