Your online game is pretty solid, your night game has come a long way and you're comfortable talking up any girl you like during the day. You've worked hard on your game, so don't let bad logistics fuck you over from getting the best results from your efforts. Why make things harder than they need to be? Having good logistics is KEY wherever you go.
Always try and optimize your logistical situation; in this post let's look into what make for good logistics.
Have date venues nearby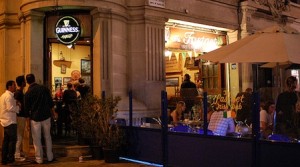 It's best to meet your first date strategically within walking distance of your own place. That's why you should make sure there are dating venues available around where you are staying: restaurants, bars, coffee shops, shopping malls, parks, etc. These kind of locations are the most natural to meet up with a girl you're meeting for the first time.
If there are no dating venues around your place, it will seem forced to meet up near your place so you will end up having to meet further away, hence you won't be able to leverage the smoother transition to get her to your hotel/apartment.
Remember, girls want to have as little responsibility for getting laid as possible, so anything that plays into the "it just happened" scenario will be beneficial.
"We were having a drink, then went for a walk and he just happened to live there. I just wanted to see his stamp collection so I went with him to his room."
A well known location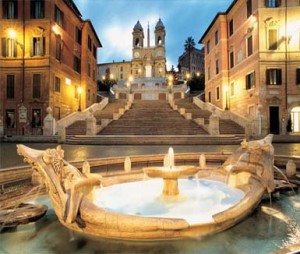 Inviting your girl for a drink in a great pub you know (right next to your hotel) is great, but if your place is isolated or not very well known, you might run into questions as "why do you want to meet there exactly?" and suspicions will be risen.
That's why it's better to live near or at a very well known location for the locals. Everybody should instantly know what you are talking about when you suggest to meet there.
As soon as you have to mess around with addresses, street names they don't know or "take the 2nd left after the big yellow sign" you know you're making it harder for yourself and you'll have to handle counter suggestions like "Let's just meet at this other place".
Easily accessible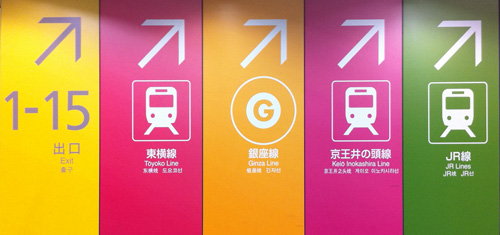 If the former two requirements are met, you can top off this killer combo if your place is also easily accessible, i.e. right next to a public transport stop (metro, bus, train). Luckily if you have found a place near a well known location, it usually is also easily accessible.
The value of this becomes higher as you travel to poorer countries where girls don't have the funds to drive around in taxis. If your place is right next to a "guagua" hub (improvised bus service), she'll be able to get there for half a dollar.
Hotel policy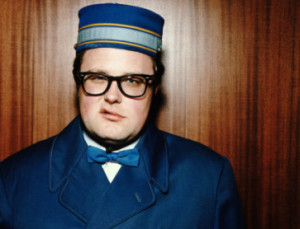 Another point of attention is your hotel's policy on receiving guests. Being the awesome intense traveler you are, you'll probably be receiving a lot of one time guests. Some hotels don't allow you to bring guests at all, some won't allow it after specific hours and others will charge you an additional fee for bringing guests (even though you paid for a double room and are staying there alone!).
Another possible obstacle is that your girl may have to show her passport at the lobby. If you leave it to good fate that she brought her ID you might run into a very unpleasant surprise: After spending all the time of the date with her, using your smooth game to "just happen to end up at your hotel"; now she can't enter because she forgot her passport. Very frustrating indeed.
Telling your girl upfront not to forget her ID takes away from the "it just happened" fairy tale she needs to believe in, so it's best to avoid this check up all together.
Area reputation
This one a nice to have; some areas are more reputable than others and it may work for you if you're living at a location that has a very good reputation. However, don't rely on this alone, the other logistical requirements should get priority over this. Staying in a area with a lesser reputation (e.g. very touristic or cheap) may cost you some opportunities, but I find that this is generally easily parried with:
"I'm just temporarily staying in a hotel at this location, while I'm looking for an apartment in a nicer area"
Near a night club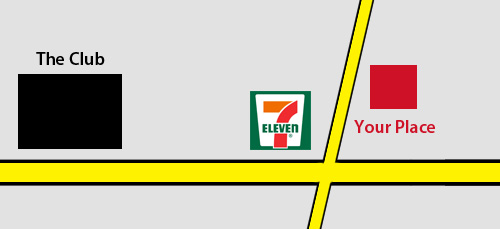 If night game is your weapon of choice, it will be a huge advantage to live within walking distance of your favorite club to pull. A lot of my night game notches I owe to the great logistics I had. The girls that are solid won't mind jumping in a taxi with you and drive half way across the city to get to your hotel, but living right across the corner can give you the edge on the girls that are reluctant to go home with you just yet.
Have a lure-in prop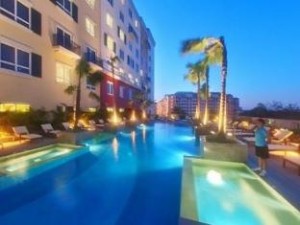 A swimming pool can be a great prop to have a girl come straight to your hotel. Fisto and I had this great set up in Manila and in stead of the conventional coffee dates, we'd invite girls to come swimming. If the girl is down for this you are in good shape. I would usually start making out in the pool and then take her up to my room to have a hot shower together.
Case studies
Here are 3 case studies of places where I had great logistics.
Calle de Conde, Santo Domingo (Dominican Republic)
Date venues: Yes – There are countless bar and restaurants around and there's also a park.
Well know location: Yes – Everybody in Santo Domingo knows this street and have been there.
Easily accessible: Yes – There are several bus route that pass by the street
Area reputation: Negative – It's a very touristic area and at night it attracts prostitutes, some girls don't want to be associated with this crowd. Medium priced places available.
This area is good for meeting girls with online game. Meet them at the park, walk up and down the calle de conde, buy some groceries and go put them in your room 😉
Kao San Road, Bangkok (Thailand)
Date venues: Yes – Bars and restaurants everywhere.
Well know location: Yes – Everybody in Bangkok knows this street and have been there.
Easily accessible: There is not public transport nearby, so girls will have to come by taxi.
Area reputation: Mixed. It's extremely touristy, people either love it or hate it. Cheap places available.
This area is great of both online game and night game. Every single person in Bangkok will know it and how to get there. At night this place turns into a party every single day.
Spanish Steps, Rome (Italy)
Date venues: Yes – There's a nice place to get some drinks and snacks right behind the Spanish steps.
Well know location: Yes – it's a very famous location in Rome near some shopping streets.
Easily accessible: Metro line A stops right underneath the Spanish steps.
Area reputation: Touristy, but not negative. It's expensive to live here (Via Condotti, Via del Corso).
Perfect for day game, it's right next to some high end shopping streets and some tourist spots. Public transport is right there so it's very easily accessible.
You see that it will be hard to find a place that hits all the items from this list, mostly you'll have to sacrifice on one or more points. Do some research before you arrive, it's worth to invest some time in finding the right location. Don't let bad logistics get in the way of your notches!