How Hot are Latvian Girls? My Trip to Riga, Latvia
In the middle of Russian study and book writing in Ukraine, I decided to take a trip to Riga, Latvia. I have talked to many fellow travelers about the sexiness of Latvian girls, but it was time I went to see for myself.
Latvian Girls
Coming straight from Ukraine, a country with extremely hot women, I was neither blown away nor disgusted by the women. What that means was that the women were almost as hot as the women in Eastern, Ukraine. Since Ukrainian women are some of the hottest women in the world, I would say that's not bad at all.
Blonde Latvian Girls
Riga is home to the blonde parade. I had heard a lot about how blonde the locals are in Latvia, but arriving there it seemed that they were only slightly more blonde than the girls in Eastern Ukraine and quite a bit less blonde than the girls in Finland. Still, plenty of blonde girls.
The Hottest Latvian girls are Russian
Another things I noticed during my time in Latvia, is that the hottest Latvian girls considered themselves Russian. About 50% of Latvians consider themselves Russian. The Russian Latvian girls are slender, tall, where sexy clothing and high heals and are just hot. The native Latvian girls however, dress much more like Western girls and don't have the bodies that the Russian ones did.
Busty Latvian girls
The other thing that stuck out to me, coming from Ukraine, was that the girls seemed much more busty. As a boob man, this was something I was very happy to see. After talking with a local, she ended up telling me "If you see a girl with big boobs 99% chance she is a Russian girl, that's what they say." Again, another way Russia's immigrants have boosted the attractiveness of Latvian girls.
Overall Thoughts on Latvian Girls
They are hot. In fact, if I only counted the Russian Latvian girls, I might even say they were slightly (very slightly) more attractive than the girls in Eastern Ukraine. There is no higher praise I could give than that. However, the native Latvian girls do slightly bring down the hottness of the girls. The upside to the native Latvian girls? These girls seem to have really cool and fun personalities.
My experience with Latvian, Girls
While in Ukraine, I started pipelining ahead of time on Tinder. I did my typical online dating routine that I've done thousands of times and ended up with a girl who was dying to meet me. She was a cute girl with blue eyes, black hair and pale white skin, looked a lot like snow white, but a bit less attractive.
On my first day in Latvia, I arrived at my AirBnb apartment after a walk through the city. As soon as I sent a message, my Latvian Snow White was on her way to see me.
She met me outside of my apartment and gave me a tour of the city. As we walked through a park closed to old town, I kissed her for the first time. An hour later we ended up back at my place. We were making out in the kitchen, then making out on the bed. Then, her top was off revealing those pale breasts.
"I can't," she said. "We just met."
"We've been talking for a week," I said and continued into my LMR routine. I tried… and I failed. But I wasn't about to push so hard that I would blow up my chances. "See you later," I said with a charming smile as she left my apartment.
While I lay in bed, exhausted from my trip I got different messages from her about how fast sex was. That she wanted it, but it was too soon. I read through the messages.
"Can you stay the night tonight?" I sent.
"Ok."
That night around 10 pm she arrived at my apartment. At 11 pm I was inside of her and had my Latvian flag. It was one hell of a beginning.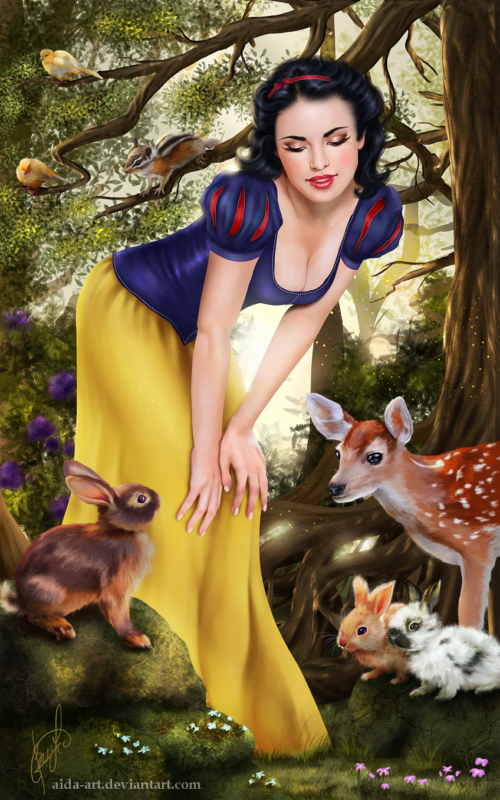 Adventures with Snow White
Snow white was not a Russian Latvian. This meant that she was much more Western in how she saw the world. It meant that she wasn't quite as feminine as the other half of Latvia, but it also meant she was really fun to talk to. I thought about pursuing other girls, but the sex had been good and the company equally good… I just wanted to hang out with her.
The next couple days I spent with her, my favorite of these days was the day she took me to a gigantic palace outside the city. She picked me up in her car and we explored the Latvian countryside. We hadn't meant to do so much exploring, but I fell asleep and, as everybody knows, you can never trust women with directions. When, we arrived at Kadriorg Palace, it was absolutely beautiful. Would recommend other visitors to check it out. It was a cool trip with a cool Latvian girl.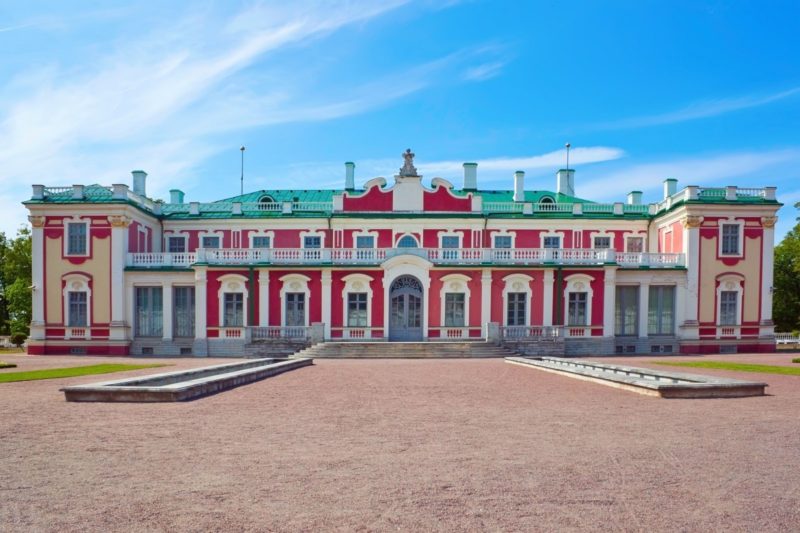 Checking out other Latvian Girls
After spending nearly all of the beginning of my trip with Snow White, I decided I needed to get a better bearing on the local women. I turned on Tinder and got some matches, one with a particularly hot girl (one of the hottest I had matched with in some time).
I arrived in old town a bit early. Old town is pretty, with old caste-style buildings. I preferred the old town in Estonia, which seemed like a slightly better version, but still couldn't complain. While waiting I decided to do a quick approach on a busty blonde girl.
"Excuse me, do you speak English?" I asked bombshell.
"Nyet," she replied in Russian. I started talking to her in Russian. She talked to me for a minute, but then informed me that the reason she had been standing there was that she was waiting for her boyfriend and he could arrive at any minute. Well, it was worth a shot.
I stood at the meeting spot, waiting for my date, knowing that there was no way she would be as hot as her photos. Then, she walked up to me… just as hot… if not, hotter.
From that moment on, it was like a dream. We walked around old town then went to a bar and had a couple beers. This girl, a tall and slender brown haired girl, was not only smoking hot, she was fun to talk to. I had spent the last 3 months in Ukraine, where I had gotten dates with girls this hot, but never had any been so enjoyable to talk to.
She was from Moscow, Russia and was in town visiting her aunt. This girl laughed and joked with me and had interesting stories to tell.
It was the most enjoyable date I had been on in a long time, maybe even half a year (and for a guy like me who goes on at least a hundred dates every year, that's saying a lot).  At the end of the date, I walked her to her bus stop and kissed her moments before she had to get on the bus.
She had to go back to Moscow two days later, so I never got any further. But I still talk to her quite a bit, if anything visiting Riga, Latvia had shown me what huge possibilities the future holds… Russia 2017.
On to Lithuania
Latvian girls had been great, but the next country of Lithuania, was the country I had been more excited for. I had heard great things about the women, and they are basketball crazy (like myself), That Story coming soon.
Learn how to get the girls you want and support my future travels
I have written 6 books all related to women and seduction. They will teach you exactly what I am doing. If you are interested in these buying these books (now for 60% off if you buy they them together), click here. You will also be helping to support my future travels and future articles on my travels.