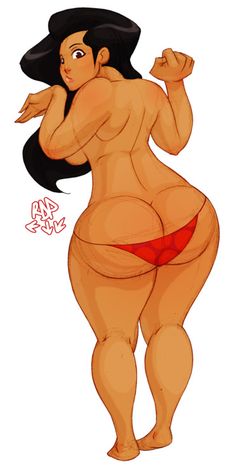 Colombia is one of my favorite countries in the world. A big reason for this is because seducing a Colombian girl can be so easy. I've spent a total of 6 months over three different trips in Colombia. Most of the girls I seduced on the first date. I want all you Swoop readers to experience for yourself how easy it is (and how great it is) to seduce a Colombian girl. That is why I have written this article.
Real Pictures of the Colombian Girl
I will also be bringing back some digital memories (real pictures of the girls that we used to always do here at SwoopTheWorld) to see what your guys reactions are. I want to know if I should be trying to get pictures with every story, so leave a comment below with your thoughts.
How to Meet the Colombian girl
I have met Colombian girls during the day as I walk around and at night as I party, but by far the easiest way to seduce a Colombian girl is online. Online there are two decent options: Tinder and Colombian Cupid. Tinder you can get for free, but your response rates will be lower and your flakes will be higher. Colombia cupid you have to pay for but the girls are serious about meeting a foreigner so they will respond more often and will rarely flake.
Meeting the Colombian girl at the mall
After setting everything up online, I met the Colombian girl at the mall. I decided to meet my 19 year old date at a mall in the very center of the city.
I took a seat in the food court in front of the Mcdonalds we agreed to meet at and watched the people go by. As a pretty girl with large breasts walked up to my table, I silently hoped that this was the girl I was supposed to be meeting.
"20?" she asked. It was her.
"Colombian Girl," I responded with a cocky smile. I stood up, kissed her on the cheek and got a better look at her. She had naturally tan skin and jet black hair that was long enough to nearly touch her big, round ass.
"Sit down," I gestured.
"Ok," she said nervously and took a seat across from me.
This girl was adorable. She was quite shy, but had a pretty face and a skin tone that, for me, was perfect. This was the type of girl that I knew was one of those (doesn't know how hot she is girls) simply because of how shy she is. She doesn't put herself out there enough to get hit on. I was sure glad she did it now.
"You are so cute with that timid smile, but don't worry… I know how to handle shy girls," I told her.
"What?" she giggled. "How?"
"I know I have to carry the conversation until you are so comfortable with me you will never stop talking and I will have to cover your mouth with my hand."
"Noooooooo!" she said in a hushed voice to keep the reaction from carrying to the nearby tables. "But I am glad you understand I must be comfortable first." She smiled at me. It wasn't a normal smile, but one of those smiles that said 'I'm yours.' and from that moment on… she was.
That Night, Asking Colombian Girl for a Nude Picture
I was meeting a different Colombian Girl soon after the date so I had to end it early, but later that night I sent my busty date a message asking for a sexy picture.
"Noooooooo." she messaged.
"Please Colombian girl. Just one."
"Ok, just one sexy pic."
The pics started out in a pink bath robe. Every couple minutes she would send me a new picture where the robe exposed more of her body. By the end of the night I had seen nearly every inch of this girls fabulous body. She had it all; tits, ass and a cute face.
The perfect second date with Colombian girl
Now that I had already been sexual with Colombian Girl and since she already gave me the "I'm yours" smile, I knew I could plan the perfect second date. What is the perfect second date you may ask? It's a date when she agrees to come straight to your place.
"Come over and watch a movie."
"Ok. When?" she texted back.
That evening she was waiting outside of my apartment in tight blue jeans that really showed off her ample ass. I led her up to my room and then onto my bed. I already had a movie picked out on my laptop and the two of us got comfortable and started the movie.
I moved up behind her into the spooning position and lay my hand on her hip. Her skin was soft and her body was tight. Only five minutes into the movie I couldn't focus. Her ass was pressed against my crotch and the sweet smell of her perfume filled my nostrils.
I reached around and turned her head towards me, she submitted to my touch and stared up into my eyes. I kissed her. I felt an explosion inside myself as I climbed on top of her. As we made out I ran my hands over the large breasts and ass I had been fantasizing about since I met her.
After another thirty minutes of kissing and dry humping the two of us were naked. From there I was inside of her and enjoying some mind blowing sex. This is a girl I ended up seeing a few more times and each time it was just as good. After sex, I knew I had to get some more sexy pictures of this girl, so I had her sit up and pose for me.
Because I love you guys, I'll post two of these pictures for you guys.
NSFW pictures from MY trips
Learn how to get the girls you want and help support my future travels by buying my Ebook Collection for 27.99$ (Usually 66$).
[content_band bg_color="#ebebeb" border="all" style="margin-left: 10px; margin-right: 10px;"] [container] [custom_headline style="margin: 0;" type="center" level="h4″ looks_like="h3″ accent="false"]Bang Colombia[/custom_headline]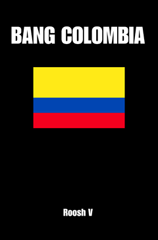 Bang Colombia is a book written by the infamous RooshV. It's for guys who want to go to Colombia mostly to fuck women. It contains tons of moves, lines, and tips learned after six months of full-time research in the city of Medellin, where he dedicated his existence to cracking the code of Colombian women.
[x_button shape="square" type="flat" size="x-large" float="right" block="false" href="http://swooptheworld.com/rooshv/bang-colombia" title="Click for more details" target="blank" info="tooltip" info_place="top" info_trigger="hover" info_content="Click here to view more details"]More details[/x_button] [/container] [/content_band]