Haitian Girls Have Booty: Port-au-Prince, Haiti Part 1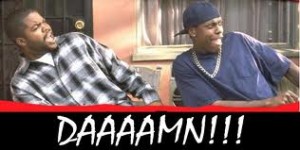 I could already feel the change when I got to the bus station in Santo Domingo, Dominican Republic. My Spanish skills stopped meaning so much and THC's French took their place when the black lady at the desk spoke to everyone in French.
There was a long bus ride ahead of us and I took some sleeping pills to knock myself out. I remember waking up to the sound of people getting up in the bus. We were at the border. I looked outside and it looked like a desert. There was a lake, but it didn't change the desert like vibe.
I looked out the window and saw the people. They had changed from the cream color (mix white and black) of Dominican Republic to completely black. Kids were running around without shoes and in ragged clothing. I have never been to Africa, but I imagine this is what it looks and feels like.
THC and I were about to enter the poorest country in the world outside of Africa. A country that had been rocked by one of the most deadliest Earthquakes of all times a few years earlier. It was a country that was in the process of rebuilding.
Even the border seemed poor. The border station was two dusty buildings, outside of which were many Haitians trying to sell us things. Every one would walk up to us.
"Hey my friend, take a look at this."
Their French accent made them sound so African. This was just one of many things that really made me feel like I was in Africa.
We got our passports stamped and got back on the bus. 5 more hours to go until we arrive in our destination: Port-au-Prince.
Port-au-Prince, Haiti
When we arrived it was dark out. I had booked a hotel ahead of time so we would have a place to go right after arriving, but I had made the mistake of booking it in "down town" which is a more dangerous area. Didn't matter, we already had it reserved and we ended up taking a taxi to the hotel.
The taxi quoted us a huge price, more than most Haitians would make in a week. THC busted out the French and started arguing about the price. The people at the hotel starting backing up the taxi driver. I couldn't understand all that was being said, but it was clear that Haitian people in the tourist business have an "Us vs. Them" mentality. The same mentality that I encountered in another very poor country; Cambodia.
THC talked them down a little bit, but ultimately gave up. The hotel was in a bad area, but it wasn't a bad neighborhood. People here were wealthier and you could see it by the 12 foot walls that they put up to keep people out. I have never seen an area where houses were built so much like fortresses. We decided to call it a night and look for a new hotel in a good area the next day.
When we woke up we packed our things and tried to work out a cheap way to get back across town to Petion-ville. The prices that they quoted us for a taxi were still pretty outrageous; we were budget travelers and just could not afford it. Then, a girl recognizes THC. She had seen him in Santo Domingo weeks before and she came over to talk to us.
She told us that she could help us get there way cheaper. She brought us to a local taxi and told him where to take us. The price he quoted was about 1/30th what the other taxi was saying… tourist traps. He took us to a local Guagua (mini bus) root and we caught a ride on a Guagua.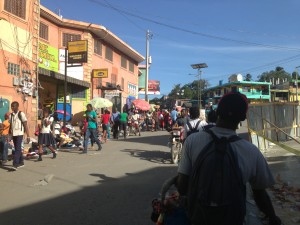 I remember specifically reading on the US travel warning for Haiti, that I should not use these as transportation in Haiti, but most of the time those things are overly cautious (Although at the time I didn't know it was a pretty shady area we were riding through).
We arrived in Petionville and walked around trying to find a hotel that didn't cost 100$ a night. It wasn't easy, because all the big ones were charging ridiculous prices. We cut a deal with a medium sized one that was a five minute walk outside of Petion-ville. 60$ a night.
At the time I didn't know it, but we ended up seeing other hotels that were quite a bit cheaper down other side streets in the area. The other thing I didn't know is that most double or triple charge foreigners so it's best to go with a local.
THC and I were happy just to finally have a nice location to be able to explore the city and culture.
Do Haitian Girls Have Booty?
We started the night by going to a nice bar that overlooked a busy street. We were able to check out many Haitian girls and see how the Haitian look was. The first thing that stuck out was their dark skin. The only Haitians you would see with the cream colored skin of Dominican Republic were the rich ones in cars.
The next thing that stuck out to me about Haitian girls was the booty. Wow, so many of these girls had asses that just popped. THC, as a big time ass lover, was going even crazier than me. Haitian girls had a different look than Dominican girls and we were both ready for the change.
Our first time using game was with the waitress. She was really attractive, not as dark as the typical Haitian girl, with a really cute face. THC talked with her and I said a couple basic phrases. THC was able to get her to agree to go out that night. Then, somewhere after that we messed it up. It was either my terrible French (I couldn't hardly say anything) or, when the waitress said she will bring her not as attractive friend, THC asked her if she had a different friend. LOL. That and we were taking our time leaving and they were already off. 0 for 1. But we had our chance. I started realizing I should get to studying French ASAP.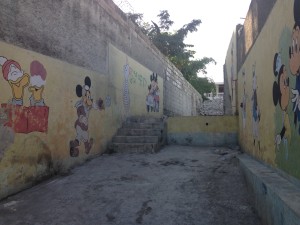 We spent the next couple of days exploring and taking in this country that was so different from anywhere else we had ever been. THC opened a few more girls in French and we learned the hard way that Haitian girls get intimidated like Philippine girls. It's best to just leave your number and wait for them to call.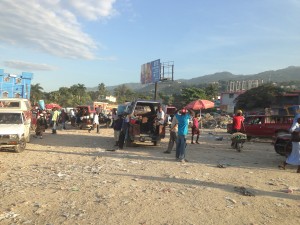 We did a day long walk where we explored the city and got to see some poorer areas; the real Haiti. We stuck out so much, people stopped what they were doing and stared as we walked by. Everybody around us was completely black, and us two white guys.
We ended up stopping at a place for beers and meeting, probably the coolest Haitian guy we will ever get to meet; Gurly. This guy was hilarious.
"I could drink a hundred beers, no problem."
"You don't know my heart."
Were some of the things he would keep saying over and over again in his Haitian accent. It was our biggest regret that we never got him on video for the Haitian Data Sheet. That guy was a character.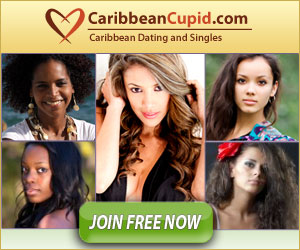 Haitian Girls with Big Booties
The next day we started getting down to business on girls. We started out on Caribbeancupid, getting some online dates set up. And.. damn there are sooo many girls on that website with big booties. It is mind blowing. These girls have nice asses and they know it. You will see plenty of sexy photos on that website where there only goal was to show off that ass.
My first date from there came and picked me up at my hotel in her car, it was a nice car and I was surprised. I didn't expect her to have much money, but she did alright for herself.
She was wearing a tight dress that clung to the most gravity defying ass I have ever seen. I was hooked. We ended up going to a bar close by and having a couple drinks.
Luckily, this girl spoke some Spanish and some English, so we were able to communicate.
She dropped me off at my hotel and I asked if she wanted to come upstairs to watch a Youtube video that I had told her about.
"Of course." She replied as she turned off her car and followed me inside.
There was very little LMR before sex and I really enjoyed that night I spent with her. Wow… what an ass.
Here are some digital memories of her ass if you want an idea:
NSFW pictures CLICK HERE
Haitian girls that are too easy
The next night I went on a date with another girl from Caribbeancupid. She spoke pretty decent Spanish, so I was able to communicate with her without using google.translate.com.
We met up outside of a park. She was OK. She had some booty, but it wasn't as shapely as the other girl. We were debating what to do, then I asked her if she wanted to go watch a movie at my hotel and she accepted easily. We went to my room and ten minutes later we were having sex. 2nd girl so far.
French matters to Haitian girls
A few days earlier I had tried to number close a girl in the streets. I could read that she was into me originally, but her interest seemed to die down due to my terrible French. I was able to get her Whatsapp. Without THC by my side I realized I was screwed.
When I got back to the hotel I knocked on THC's door and gave him a list of sentences to translate into French. It was the typical points of a conversation with a girl. He translated the list and helped me pronounce it. 3 hours later I had it memorized and I felt ready to take on Haiti.
We did some pregame drinking, then took a moto-taxi to the closest club. We got there and it was obvious it was full of pros. We went to the bar to order some drinks and a couple of prostitutes were already talking to us. I practiced what I had learned with my pro. She knew a little English and I knew a little French so we were somewhat able to communicate. However, she finally got the idea that I wouldn't pay for sex and she said she wasn't interested.
THC continued speaking French with his girl and went to a table with her where I joined. It looked like THC's girl was down. I scoped out the club and saw a girl with a huge ass. It wasn't huge in a fat way either, this girl had a low body fat, just genetically big. I had never been with a girl like that. As a man who likes his diversity and because, honestly it was really sexy, I went and opened her.
She seemed to do it well. She spoke a bit of English and Spanish. I ended up communicating in a mix of English, Spanish and French. It would have been hilarious to an onlooker to listen into our FreSpanGlish. She did have a cute face and I was a fan. It seemed like she was into me as well. I made clear that I'm not paying for sex or anything like that.
"It's OK. I don't want money."
I got her number and THC bounced to club #2. There, the same thing happened. We went to the bar, and the hookers swarmed us. This place had a 5 hooker to 1 man ratio and they were all going for us. I ended up talking to a really pretty girl that was "a student". She spoke English pretty well and everything was going perfectly. THC had met a girl and had bounced with her. It ended up with some drama, you can read about it here.
My girl was the prettiest girl facially that I had went after since arriving in Haiti and I tried to push to go back to my hotel.
"I have class tomorrow." She would reply.
Then, I started saying OK and start wandering away to find a different girl and she would come chasing after me. I didn't want to ruin my chances with her and she promised to come see me after class the next day. That hot face sold me and I called it a night, hoping to see her the next morning. She obviously didn't trust me to leave and she walked me all the way to the moto taxi and put me on, before calling it a night herself. I saw it as a great sign.
I waited for her call the next morning and it didn't come. Then, at 2 pm I got a text.
"Let's meet."
I set up the details and she agreed to come straight to my hotel. A few hours later she called me saying she was there, I walked outside my hotel and looked inside of the car, but I didn't recognize the girl in the passenger seat.
She got out of the car and once I saw that huge ass I understood; I had gotten their names mixed up. It was the first girl with the huge ass that had texted me. I looked at her and thought "Wow!" I was a fan and she was dressed really sexy in low cut jean shorts.
"I will get pictures of that ass." I told myself.
As I led her to my room, I thought this would be another cake walk… I was wrong.
 Read Part 2 Right Here: http://swooptheworld.com/haitian-women-have-ass-2/
If you want to check out the video footage from the trip THC and I took, click here.