Girls will forgive you for being a dick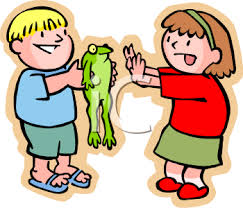 …but they won't forgive you for being a pussy.
You may look back at your relationships and notice one thing; every time you were being a dick to a girl, she may have gotten pissed and ignored you for a week, but she nearly always came back. On the other hand, when you were a pussy and didn't take chances and sucked up to her, you got put in the friend zone. The chances of getting out of the friend zone were about the same as you not getting another shot with the girl you were a dick to.
This badass philosophy can also be used in many other situations, for example; if you are at the movies and you see a hotty, but she is with her dad. It may piss her dad off when you intrude on their father daughter time, it may even piss her off, but it's better to be a dick right? You are able to give her your number. You don't get a call for another few weeks, but then when she feels so lonely that she calls you up and agrees to meet. BAM! Sex. Now if you would have been a pussy and not talked to her, she never would have forgiven you for that, you know why? Because she wouldn't know you existed. You are better off being a dick than a pussy.
Another example is making a move, and I have been in this exact situation a few times. A chick can be into you and you spend all day with her. She wants you to make a move, but you want to be a gentleman (or a pussy), so you respect her and don't go for shit. You get friend zoned and you can say goodbye to that vagina. On the other hand if you go for the make out, she may reject you once, twice, or even twenty times, but chicks won't hold it against you for having balls. It may even feel like you're being a dick, but she will forgive you for that.
All I have to leave with you today is this… Be a dick not a pussy.
Compliment your ballsy moves with flawless body language to attract the girl you want The 9 Laws of Attractive Body Language for Men