12 Funny and Interesting Stories from My Last Trip to Europe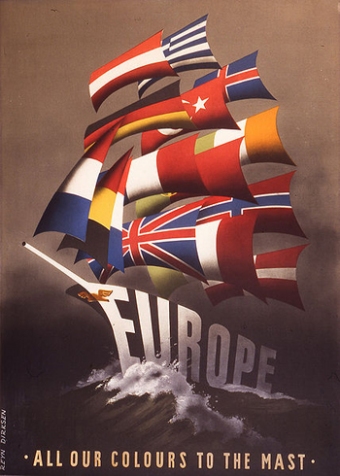 I haven't been keeping up on my current travels, so I want to share with you guys some highlights from the last 7 months in Europe. You will hear stories from Eastern Ukraine (close to war zone), Finland, Estonia, Czech Republic and Poland. You will read about some funny, interesting and useful things that happened to me. Enjoy.
The hero of Eastern Ukraine
I was very recently in Eastern Ukraine in Kharkiv. It's not far from the war zone and about 30 minutes from the border of Russia. It was an adventure being there and going into hardcore Russian study mode. While I was there I ended up on a a date with a local girl. It was very cold and icy that night. While we were walking, this 19 year old blonde girl slipped on some ice. Then, she started moving her legs faster and faster like you see in cartoons as she tried to gain her balance. This, unfortunately, made her lose her balance even more and she ended up falling straight backwards. The back of her head was headed straight for the pavement.
Luckily, the hero Of Eastern Ukraine was there to save the day ;). I caught her underneath her shoulders when her head was a foot from hitting the ground.
"My hero."
The next night  we were having sex and since that first date she has been soooo into me. Hero game = legit.
How to make a Finnish girl cry
There was a Finnish girl I wanted to see again. A 20 year old blonde girl. She wasn't just a blonde girl she was as blonde as they come. I loved her look and she was very sweet. So we planned to meet in Prague for a few days.
After 2 days in Prague, I told her "I don't want to have sex with you tomorrow." Then… she started crying. I couldn't help but laugh. But it was so cute. I ended up giving in and giving it to her anyway.
I actually have audio of this, but she's such a sweet girl I won't upload it out of respect.
Curing the sick in Poland
Basically when I was in Poland, there was a girl who had some sickness and after spending some nights with me, it disappeared. Miracle. Right? 😉
Seducing the refugees who are refugees because of what your country destroyed
While I was in Finland I met a really cute 20 year old Iraqi girl. I'll be honest it wasn't easy, but I ended up seducing her. I can't explain the feeling after conquering her exactly, but I can say… it was nice. As an American, it was cool. She still tries to meet up in different places in Europe.
Loyalty to my boyfriend of 4 years? Why?
This was one of my most recent articles, but I still feel this should be in here.
http://swooptheworld.com/a-story-about-a-girl-and-complete-betrayal/
Going for the home run! and striking out
I had the good fortune of sitting next to a legit Polish Supermodel on a flight. I was able to talk to her easily and do my usual dating routine. She bit and seemed really into me. I got her Facebook at the end of the flight and wasn't sure if I would ever see her again.
During this time apart I looked her up and saw that she had been on different covers of well known magazines. She was constantly traveling the world for her job. I don't know the exact definition of a "super model" but I believe that's it.
I went back to Poland and it just so happened that she was there visiting. I asked her on a date and she accepted. Wanting to meet that night before she went to Warsaw.
Unfortunately… I got kind of nervous and fucked up the date. Never even got a kiss. She has since went cold. Needed to bring my A game and I didn't. But I had another chance with a model (maybe not a super model, but only because she was from Ukraine and didn't speak English), so even though it felt like a super fail, maybe it was just a good learning experience.
Check out my adventures in Poland with THC
Poland was full of many more stories, so make sure to check out the stories from when THC visited me in Poland:
http://swooptheworld.com/poland-sex-drugs-and-picnics-by-the-lake/
Wait how do you want to decide whether or not to sleep with me?
I was able to get a date with a hot blonde flight attendant while in Tallinn, Estonia. It took a few dates, but at the end of our 2nd or 3rd date (can't remember which), I was able to get her to walk past my apartment. Then, I used an excuse to get her to come in with me, but she wasn't having it.
"Ok. I will go, but only if you beat me in rock, paper, scizzors."
"Ummm what?" I responded.
"If you beat me in rock, paper, scizzors I will go home with you."
I was confused, but I agreed. This was definitely a first for me and that doesn't happen often.
Little did she know, I have an unexplainable knack for winning in rock paper scizzors. I seriously win like 90% of the time.
"Best two out of 3." I said.
I won the first one, then started the second.
"Rock, paper scizzors". I looked at her hand. Rock. And mine? Paper.
30 minutes later she was mine and the sex was excellent.
What are you looking for on this website Finnish girl?
I was on Tinder in Finland and there was this very tall blonde girl who I started chatting with. Well, it went like this:
Soon after I banged her. Got to love Finland.
Yeah she hated me… then I fucked her
So  I ended up in a crazy situation where I was going to stay over at this beautiful Finnish 20 year old's house. She was a thin blonde and was probably one of the hotter white girls I've ever been with. I met her through a friend, who thought we would be a good match and gave me her Whatsapp.
I said I was going back to Finland and would need a place to stay and she agreed to let me stay with her.
The date of my arrival came, she cooked me dinner, and afterwards it went quickly to sex. Let me tell you, probably some of the best sex of all time for me. It was amazing. That is the good news.
The bad news… I did something during sex that she didn't like, especially afterwards. At this point she looked at me with disdain. When she wasn't looking at me with hate in her eyes, she had her back to me. It became obvious why this smoking hot Finnish girl was single. She had some issues.
She wouldn't talk to me and when she did it was with anger in her voice. Well fuck. I looked at her again and all I could think about was how great the sex was before. I knew I had to have her again.
I started thinking what to do and just threw a hailmary. I started masturbating next to her. I told her what I was doing and that I was horny, so this was all I could do. She was oddly ok with it. Then I said, I need something to get me going and I reached around and grabbed her boobs; which she was also OK with. Then, I asked her to take off her top and I kept playing with her tits.
Next thing you know she was on top of me grinding. She didn't want to kiss or to really look at me, but she was so horny she couldn't stop herself. Next thing I knew I was plowing this sexy/crazy girl again and… strangely enough… this time was even better than the first.
It did make for an awkward morning though.
Scariest quote of my trip
While in Eastern Ukraine I was talking to a young girl while on a date. It turned a bit to the war and how, if Russia invaded, the city would be lost in a day.
"You know[because you're American], if Russia invades, learning Russian won't save you." she said as I would practice my crappy Russian on her.
Thanks for the promising words sweetheart.
A lesson that took countless rejections to sink in
While doing some online dating in Prague, I went back to Finnish style game. In Finland, when you tell a girl you only have a few days to meet them, they will do a lot more to meet. In Prague… it wasn't the same. It took me like 5 days to figure it out (no idea why), but once these girls found out I wasn't living in Prague, they lost interest in meeting.
It happened over and over and over until it finally sunk in. I started saying I was here for longer and all of a sudden I had dates set up. It took a while, but lesson learned.
Learn from me
I have written books that will directly help you not to get rejected like reading a girls body language, to find a girl who is already attracted to you. Also books on getting attractive body language, having conversations with girls, knowing what exactly women find attractive and more. If you want to buy all 6 of my books for 60% off the normal price you can buy them together by clicking here.