Deep in the civil war torn island of the Philippines known as Mindanao, in the town of Cagayan de Oro. I lived dormant, playing off my high exotic value and dating the Pinay girls of my choosing. I lived a normal life and had a couple of regular girls. That was, until THC said he was coming to the Philippines and since he didn't enjoy it the first time, I wanted me to show him why I loved the country so much. I wasn't going to disappoint; the Philippines is the easiest country in the world to get girls (imo) and that makes it a horny man's playground. (Warning nude photos ahead.)
Before I get into the story, I will explain to you how you can duplicate the feat by showing some of my strategies and where I met the girls. During this period of less than 2 weeks, I slept with 19 new Pinay girls. None of these were girls that I already hooked up with. This was my first time sleeping with a lot of girls in a short period of time and it helped lead way to another post that I did when I improved my game (How I banged 31 Domincan Girls in 24 Days.). I can honestly say that the Philippines is probably the easiest place to be able to do this yourself and I will explain to you exactly how you can do that.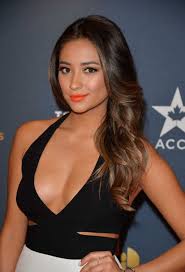 Shay Mitchell (Actress) is actually half Pinay
Pinay Girls
Pinay girls are tiny little Asian girls without the "Asian" eyes. They have very smooth skin and small bodies. They usually have thin bodies, but you can find Pinay girls with great asses and racks as well. They are sweet girls and the best part is that they speak really good English, the best in Asia. On top of all that they love Western men to a level that I have never seen anywhere else in the world.
Where to find Pinay Girls
During this streak of 19 women, I met these girls during the day on the street, at night in clubs, but most of the girls I met were online.
If you want to know the best online dating website in the Philippines, check out this website. Sign up for a free account and you can check out the talent in the Philippines. Also, get ready to get a lot of messages from a lot of interested Pinay girls.
During the day you want to write down your number on a bunch of pieces of paper and hand it to every single cute Pinay that you see. Your value is so high here that you really don't need to do much other than hand them your number. Sometimes girls will seem like they are not interested, but that's only because they are so nervous talking to a foreigner. If you leave your number you can expect a text in the next twenty minutes.
At night game you just walk around the club and look for eye contact. When you get it or an IOI, you just introduce yourself and be very sexually aggressive. It's important to be staying close by so you can easily bounce back to your hotel.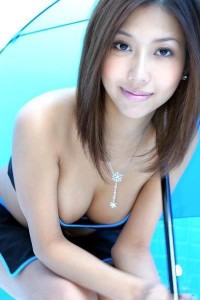 How to hook up with Pinay Girls
If you're doing online game, it's important to start pipelining weeks or even months before you arrive in the Philippines. This will help you have a lot of sexy Pinay girls waiting for you to arrive. You should always have a girl waiting for you at the airport. Then she can accompany you to your hotel.
In day game, the most important part is just having the balls to walk up to a girl say hi and hand them the piece of paper with your number on it. After that it's just setting up a date close to your hotel and getting an excuse to go their afterwards. You will see how I do this by reading the story of me hooking up with so many Pinays. I can honestly say if you have good body language (you can learn how to have this here), then you can have any Pinay girl that you lay eyes on in the Philippines if you just hand them your number. I've never felt like this anywhere else in the world.
For night game, it's just being sexually aggressive quickly so you can find the girls that are down for sex. In the Philippines you can hook up with multiple girls a night from night game alone. During this time THC hooked up with 3 girls from the same night club in a 4 hour period. He would flirt and bring them back to the hotel (which was very close), hook up with them and go back to the club for more. Props THC.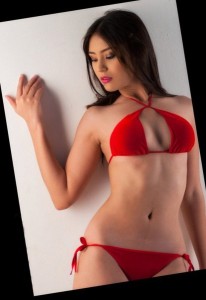 My Story of How I Hooked Up with 19 Pinay Girls in Under 2 weeks
Pinay #1 – Slutty Cebuana – 21 Years
We arrived in Cebu and we had been pipelining. Cebu is the best city in the Philippines to pipeline. We both had a ton of prospects waiting for us in Cebu. THC moved things along quickly with his girl. I had one girl I thought was a sure thing flake because she wasn't sure how to get to the hotel.
Then later at night a girl I had been working on for a while says she will come see me at my hotel. She was a single mom. 21 years old with a thin body. She was obviously a slutty girl though. She was also way into me. This was a nice freebie. My first Pinay of the two weeks.
Pinay #2 – Beautiful Cebuana – 19 Years
The next night I met up with a girl I met online a few months ago. She was so hot I had to keep her around. Would talk to her on Skype every once in a while. She was 20 years old with a thin body but had some booty. She had a beautiful face that I loved staring at. Met her at the mall and went and got some food. She actually bought me dinner. Many phil girls are really poor so that's pretty cool.
Got her back to my hotel room to see my pictures of Thailand. All the work was done online, so there was very little LMR (Last Minute Resistance) and I didn't need to build too much comfort. Escalating and talking didn't seem like work, our personalities clicked perfectly. When I got her naked, I remember such a powerful feeling of accomplishment and pleasure. I was about to be with one of the prettiest girls I was with in Asia. Another very tight girl. I love the Philippines for this. This girl was special… no joke. #2 Pinay of the two weeks.
Pinay #3 – Amazing BJ – 22 Years
THC and I have been in pipeline mode and every day in Cebu so far I had gotten laid. Time to keep up the good work. Set up a date via pipeline for the afternoon. Met up with her and she had a pretty face, but an ok body. A bit chubby for a Philippina. Normal for an American Girl. Her pretty face and charming personality won me over. I decided I would go for her. This girl was mine from the start, so this lay was on "easy mode" but I would say that my game was flawless. It's like getting the perfect score on an easy level of a video game. My body language to conversation to logistics. It was all flawless.
2 or 3 hours from meet to bang. Bounced her back to my place to show her a picture of me doing something dangerous. No resistance. A bit slutty, but then… pleasant surprise… got the best blow job of my life. This girl must have licked nearly every inch of my body. Felt good so I didn't complain. Sex was good but 40 minute blowjob was better. Third Pinay of the two weeks.
Pinay #4 – Deceptive Boobs Pinay – 25 Years
I sent her home and helped THC sent his girl home, and I was off to setting up another date. The service on my cell phone went out while I was trying to set everything up so it got interesting. Finally met up with her and I wasn't too impressed. She wasn't ugly but not pretty, the only reason I didn't leave right then is cause she had good sized boobs, and I am definitely a boob man. I took her to a bar/restaurant about 15 feet from my hotel. Sit and talked and had a pint of beer. She pretty much gamed me, kino'd me more and more. I just sat back, teased, and made her laugh. Another easy mode… or so I thought.
I used my first excuse to get her back to my room… fail. Waited 10 minutes then used my 2nd excuse… fail. Waited 15 minutes then used my 3rd excuse and tried being more aggressive just taking her hand and leading the way… fail. I tried every excuse to bounce to my bedroom I had in the book and it failed. It wasn't until I hinted at an ultimatum that she finally agreed to come. Once I got her to my room I went for the kiss 5 minutes in and had 0 resistance all the way to sex. She didn't have good boobs… what a let down, but at least I got two new notches within 4 hours of each other. Double up for the day!
Pinay #5 – JAve Pinay – 20 Years
Set up a date with a girl I have known online for a while. I was pretty sleep deprived but I think I gamed her decent considering. Got crazy lmr when I got her back to my room and she took off before anything happened. Got a text a couple minutes later that said "i like you and i want to make sex with you but I'm not prepared" whatever that means. She said we will meet today so lets see what happens. Hoping for this one because she is Malaysian and I don't have that flag. Also she was raised Muslim and I have never been with a girl like that.
Went out partying with THC and we spent the first bit just relaxing and talking, then it was hardcore approach time. I approached a bunch of girls, but every time I tried to bounce they wouldn't leave. I made out with like 6 girls and gave my number to 5. Got 5 texts though. I went back to one of the girls I thought was a virgin (that's what her friend told me) but I got such a sexual vibe from her that I had to try again. Turns out the friend was kidding and I was able to bounce her. She was a sexy little Pinay. 35kgs. It was a good night.
Pinay #6 – Amazing Ass in Cebu – 18 Years – Feb 2
I woke up with a hangover from partying so much with THC the night before, he had got his legendary 4 in a night and I was ready to try to keep up. I had a date set up for 2pm and I was barely able to get myself up and to it. We met at the mall and just walked around and talked, I gamed her well and I could see she was clearly into me. She was 19 years old, a bit tan, with small boobs but a good looking ass. I took her to a second place to get drinks that just so happened to be right next to my hotel. After a bit more talking and gaming we bounced back to my hotel. Went into my normal routine and there was only a little bit of lmr.
Pinay #7 – Half Malay Pinay – 20 Years – Feb 2
I made an excuse to get her to go home, then I started texting the girl from the previous night who had very strange lmr but gave me the text "I like you. i want to sex you but im not ready" interesting time. She ended up coming to my room for a movie. I moved things fast. This girl had one of the best bodies I have seen yet in asia. Wow. 19 years with latina like curves and a perfect rack. Couldn't have been happier. She was a Malaysian girl.
Pinay #8 – JAve Rack – 23 Years – Feb 2
By the time that was over I was over sexed. It would be hard to beat the feeling i had after being with the girl before with the perfect body. I went out with THC and didn't really feel like gaming, but I saw the hottest girl in the super club we went to and tried to game her. She was with her boyfriend, but I kept trying since I wasn't about to settle for a slouch after banging a girl with such an amazing body. I got frustrated, as her boyfriend kept cock blocking me. Wasn't thinking straight and headed out of the club. I was done, not in the mood anymore.
I was about to head home, but saw a girl that looked like she had a nice rack. As I'm a boob man, I had to open her. She responded very well, 5 minutes later I asked her to walk me to my room as I was pretty drunk. She obliged. Then I just took her into my room, no lmr and we were fucking. Good rack… a little chubby by Philippino standards. I got my first 3 in 1 day. Achievment Unlocked! as THC would say.
To give you an idea of how amazing the Philippines is… this is the chubbiest girl I was with in the Philippines.
Pinay #9 – Shy Pinay – 19 Years – Feb 3
The next day I met up with a girl I had met in the club on Friday night. She was cute and I had no trouble setting up the date. I got more of a good girl vibe from her, but I gamed her well and she was clearly very into me. Another 19 year old girl, and she was very skinny. 4'11 35 kg small. I was a 5 minute walk from my hotel so I got her to come by promising to show her some cool pictures of my travels.
After I arrived I started my usual routine. She put up a lot of lmr and it took a few hours to break down, but I got the notch. She pretended she was on her period… bluff called! Well, I would have done it anyway. What a tight pussy, wow.
Pinay #10 – Witch Doctor Pinay – 20 Years – Feb 4
At least I thought it was time to relax, another girl from online wanted to meet up with me and she seemed like she had a banging body. We met at a restaurant right next to my hotel. She had a strange personality to be honest. I think she was 20 years old. I bounced her to my room without much problem. She was tall with good sized boobs and ass, but an OK face. In my room I got very strange lmr, not the kind im used to but then before we even kissed she showed me naked pictures of her on her phone. I knew sex was in the bag so I relaxed and before long I had my notch. She had a very good body. 9 rack and 9 ass. Very rare combo. I am finding some amazing bodies here in Cebu.
I grabbed her arm and she whimpered. She told me she had fallen from a tree and broken it when she was a kid. Her parents couldn't afford a real doctor so they sent her to a witch doctor. HAHA. Tons of favela points!
Pinay #11 – Doll Face Pinay – 21 Years – Feb 5
Met up with a girl from pipelining and met her a 5 minute walk from my hotel. She had a straight beautiful face. 21 years old and her body seemed good. The date went OK but I have been getting pretty bored of small talk, it wasn't easy but I got her back to my hotel and it was the usual routine. Took a while to get rid of LMR and even then she was paranoid about her body. Sweet girl with a fun personality +1. #64 of last 365 days. #19 of 2013. #32 Philippina. #52 of the trip
Pinay #12 – Sexy Shore – 19 Years – Feb 5
The previous weekend I had met a really cute girl while out partying. Even though she says she's not a bargirl I'm pretty sure she is, so i knew I was dealing with a shore, but she asked me to come hang out with her at a club. I did and when I got there I just had to talk to her a bit and head back to my hotel room with her. It was easy. Weird last minute resistance, but got the notch. 19 years old, cute face and cute little body with a nice booty.
Doubled up.
Pinay #13 – 8 Year Relationship – 25 Years – Feb 6
I had given out my number to a bunch of girls the weekend before and this girl was one of them. I set up a date at my usual spot 5 minutes walk from my hotel. When she arrived she was cute, definitely bangable and with no regrets but nothing too special. She was 25 and had a lot of money for a Philippine girl.
We talked for a while and the small talk and gaming was brutally boring. I'm doing too much of it lately. I tried to get her back to my hotel a couple hours after meeting but she declined. Her last relationship had been 8 years long, and I could see it. She would not be easy, finally after throwing out tons of excuses to go to my hotel I got her there. Then it was tons of LMR. Hours later I got the notch.
At this point I had banged a new girl every day for 9 day, and I had banged a total of 13 girls in that 9 days period. By far the most I have done in such a short period of time in my life. Not bad.
Pinay #14 – Sexy QT – 22 Years – Feb 8
It had been a relaxed day spent with THC and Scotian and it was our last day in Cebu. THC and I realized something, we hadn't done had any official quality time together.
Quality time is where you go out together as friends and you pull two girls that are friends and you both get laid that night.
Quality time is a necessity to have with any wing, so we decided to go for it. We went to a club and I opened a group of girls, I started dancing with one and when THC came back and saw me dancing with my girl he went straight to the friend. We gamed them together, and coordinated while the two girls were talking to each other. We both got the kiss in the club and decided to bounce. THC went first using his token line "lets go buy some water." I used the same line 5 minutes later and they were getting into a taxi just as we arrived at the store. We hopped in and we were on our way back to the hotel.
We kept it up and when we arrived we split them up easily. Night game usually means very little LMR and I didn't have much, my girl was very into me. Cute face, very sexy little body, middle class girl. 22 years old. But most importantly… quality time spent among wings.
Pinay #15 – Rich Pinay – 24 Years – Feb 9
We arrived in Manila and THC had a girl he met in Khoula Lampur. We got there late and she took us out drinking. She got the 3 of us so drunk on expensive shots at this bar in Makati. It was a good time but I barely remember the night. She was an awesome girl, she picked up the entire bill. Afterwards we all headed to a club a few blocks away. By this point I was very drunk and a girl tagged along that Scotian had opened. We went into the club and started drinking more. At this point I only remember images of how the night went I was so drunk. I ended up back at my place with Scotian's girl, I don't even remember how. She must have been a rich girl, she paid for all my drinks. She had an OK face and an OK body. I think she was maybe 24?
The next day I saw 2 black girls and got their numbers. Time to set up Scotian on a double date to pay him back for the girl I got off him.
Pinay #16 – Internet Nympho – 21 Years
I had pipelined a girl a few weeks back, then before heading to Manila I had skyped with her. I got kind of sick of internet game, so I just straight up told her that I'm not interested in anything but sex. Pleasantly, she said that was fine. I called her up and she showed up at my hotel room. 5 minutes later she was naked and we were having sex. She had a huge rack for a pinay, not perfect but not bad. Totally worth the almost no effort I put into this lay.
Pinay #17 – First elevator girl – 30 Years
THC, Scotian, and I were on our way somewhere when THC opened 2 girls in the elevator. It was ballsy because the elevator was packed full of other people. He opened with something like "you guys going to the party?" Our hotel hosted multiple parties every night. The girls ended up saying "Come to room 503 and we can have a drink." Nice THC.
Later that night after I hooked up with the big boobed nympho, THC and I knocked on the door of room 503. One of the girls invites us in, and one of the girls was naked in bed. She really wasn't very shy. We said we would come back with beer, and 20 minutes later we were in their room talking to them. THC got to pick what girl he wanted since he opened them, and I took the other. We decided to drink and go swimming. The pool was officially closed but we got in anyways.
At the pool we started drinking and THC and I jumped in the pool. Next thing you know my girl is topless and coming in after us. THC's girl needed coaxing to get in with us, but before long she was topless as well. THC and I both isolated our girls on opposite sides of the pool and we were both making out with our girls. It was time. We bounced back to our rooms, and we each got our notch. My girl was older, about 30 years old. She had a decent face, with an OK body, but it was saved by an amazing ass. No complaints here. Strangely enough I got a bit of LMR before the lay. Doubled up. This was my second lay in less than 2 hours.
Pinay #18 – Cuter Elevator Girl – 20 Years
I texted THC and he had got his lay as well. We decided that all of us would meet back at the girls room. Outside their room, THC and I decided we would go for the switch. We sent one of the girls for more beer and we kept drinking. I started thinking, what's the best way to get things interesting? Play a game. We busted out a classic… spin the bottle, but the rules were: guys can't kiss.
We kept playing and THC and I made out with each of the girls. We switched sides of the bed. THC was now next to the girl I had and I was now next to the girl he had. The girls were into it. I sped things up by saying "If the bottle lands on any of us, we all get naked." Next thing you know everybody was naked and foreplay was going down. THC on one girls bed, and I was on the other. Then the condoms went on and we officially…….. pulled off the switch. Man, you gotta love the Philippines.
The second girls was 22 years old with a cute face and rockin' body, prettier than the other girl. She was an obvious nympho and openly admitted to having a boyfriend. I got the notch, the quality time, and the tripple up in legendary fashion. What a night!
Pinay #19 – Cameroon Girl – 28 Years old – Feb 11, 2013
The night before I had set up a date the following afternoon with the 2 black girls I opened in the grocery store. I owed Scotian, since a few nights prior in my drunken state, I stole his girl. So we were going on a double date. I was at 59 lays for the trip, 1 away from my goal with only 6 hours left… I had to do this.
Scotian and I met up with the girls close to our hotel and went to get some drinks. We talked and I learned some French, the girls were from Cameroon a French speaking country. Then I came up with an excuse to bounce to our hotel rooms to look at some photos and listen to music, Split the girls up by saying we would be back at Scotian's room in 10 minutes, and then I was alone in my room with my black girl. I went for the kiss 10 minutes after getting to my room, no rejection, she wanted me. Then I started escalating and got all sorts of LMR. I busted out freeze outs, and about 5 other tricks that I have, but she wasn't going for it. I had to get this last lay, my time was almost up and I was so close to 60. I tried again, got her very horny and I was able to break through some LMR. I almost couldn't get her pants off because bubble butt just popped so much that the pants weren't made for it. After putting some muscle into it, her panties and jean shorts were off. I got my first quality time with Scotian and….. I claimed 19th Pinay in under 2 weeks!
 Done!
19 Pinay Girls in under two weeks. THC was able to do the exact same thing… it was a pretty epic 2 weeks. Full of adventures and chasing girls and seeing new places. Best of all I was able to do it with two of my best friends (THC and Scotian).  It's a time I'll never forget and it was the first time in my life I was completely satisfied sexually (and then some… thanks sexy Pinay girls).
What are you waiting for? You can start meeting Filipino women right now online (Click here to check them out). Start talking to them now so they will be ready to meet you when you take your trip.
Continue the Story in the Book
This article is one of the stories from my book The Single Guy's Playground: Sex and Adventure in South East Asia. To read about my entire trip, a trip that was filled with sex and adventure and unbelievable in every sense of the word, Click here.