I have been travelling consistently for many years now. I have gone and checked out the pussy paradises in nearly every corner of the planet, but after all this there is still one country that is hands down the easiest place to fuck girls. Before, I was only giving some of this information to Swoop's newsletter subscribers, but I feel like my readers should know it as well.
What is the easiest country in the world to fuck girls?
The easiest country, hands down, to fuck girls in the world is a country in South East Asia called The Philippines. I have been to all the places where women were reportedly very easy and nothing compares. Not Dominican Republic, (where I slept with 31 girls in 24 days and had a harem), not Colombia (where I would never spend a night alone), not Thailand (with the most sexual girls in the world), not even Ukraine (where you can get dates with as many model looking girls as you want), nor any other of the well known pussy paradises we are always writing about here on Swoop The World… but in the Philippines.
In no other place on the planet will you get so much attention from attractive women. This is the only place I have ever heard of where guys have been sleeping with three new girls a day. The Philippines is the place where a Westerner has by far the highest value. You can use that value to get whatever you want from these girls. To give you an idea of how it is, here are some quotes from girls during my trip to the Philippines:
"You know… I don't care if you are with other girls, as long as you use a condom and I know that I am your main girl." – Philippina I met in Ceb City

"If you are my boyfriend, you can have sex with my friends as well, but only when I'm there." – Slutty girl I met in Manila

"I want to have your baby." – Many girls I met from the Philippines
Now, what this should show you is the ridiculously high value that foreign guys have in comparison to the women. These women were willing to give me extra special perks just so that they could hang onto me. This is the type of thing that won't happen so easily in other countries.
Want instant proof for yourself?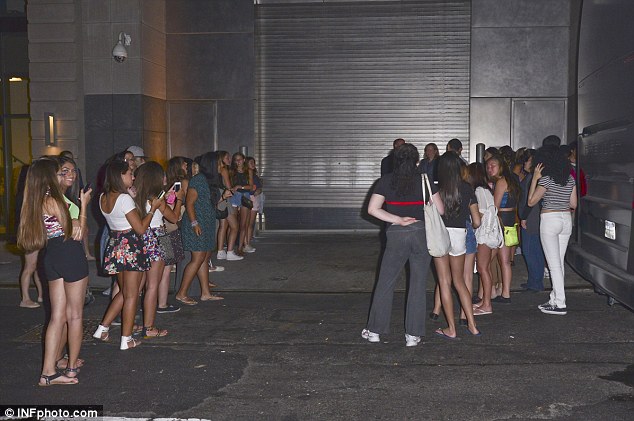 If you don't want to take my word for it, you don't have to. Go to this website and signup  for a free account (you don't need to get the paid account to see your crazy high value). Put up a couple pictures and write a quick bio saying where you are from. Then, wait 24 hours.
After 24 hours check your inbox. I guarantee you will have attractive girls messaging you and… more attractive girls will message you on this Philippine site than anywhere else in the world. I have compared my results to countless countries and no other country compares in easiness. Then, from there, being able to fuck girls in the Philippines is pretty easy thanks to your ridiculous high value.
I have been to and sent many people to that website, and what is insane is not just how often attractive girls respond to you, but how many girls message YOU. This is something that defies human psychology, as attractive women are not supposed to start out chasing. If you don't believe me, I've just given you a way to see for yourself.
What makes The Philippines the ultimate pussy paradise?
If you are looking to fuck girls easily, nowhere compares to the Philippines. There are quite a few reasons for this:
Excellent English
You can meet girls easily with day game, night game and online
Safe
Their obsession for western TV (got a crush on many actors growing up and dream of being with a Westerner)
Even non-white guys do well here (I saw this first hand, although white people do have an advantage)
One of the shortest counties on the world so it's easy to get a height DHV
Tightest pussies I have even encountered
Poorer country so, if you are making any amount of money out west you get a wealth DHV
Care very little about age difference (I saw many 40+ guys with attractive 18 year olds)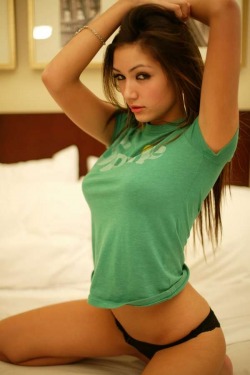 What should you do now?
If you want to fuck girls easily, want the ultimate single guy adventure or really need a huge confidence boost. You should check out how much the women like you on the website I mentioned earlier. Then, after you see the ridiculous attention that you get, book a ticket. Then, enjoy the place where you can fuck girls every day of the week.
Read About How Incredible it is First Hand
I wrote a book about my time in the Philippines (and the rest of South East Asia). The stories and sexual conquests that I experienced were completely unbelievable (sometimes guys who have never been to South East Asia don't believe it). If you want to see how it really is, without having to spend 1000$ on a plane ticket, read my book The Single Guy's Playground: Sex and Adventure in South East Asia.
Learn About Where Else to Travel to Find the Best Pussy
If you want to fuck an Asian, this place is right for you. If you prefer putting in more work and want to have sex with white girls, Latin girls or black girls, check out the rest of the website. Here at SwoopTheWorld.com we explore the world and find the best and easiest women so you don't have to. You can see all the articles we have on different countries on the right of the screen (or bottom on mobile) and you can watch some our travel videos here.