My first trip to the DR was one of the best times of my life. This is the story of how I banged 31 attractive Dominican Girls in my first 25 days in the Dominican Republic. Every single one of these 31 girls I met online. I will be giving you a step by step process on how you can do what I did and then I will be telling the story of those 25 days (with pics included, you'll see plenty of nude black girls, white girls and in between).
Check out this video of me and other Swoop The World writers in Dominican Republic (sexy Dominican Girls included)
What do Dominican Girls look like
Dominican girls come in all shades from completely white to black and everything in between. You will find some women with these amazing curves that will make your jaw DROP.
I have traveled the world and the one thing that stuck out to me about Dominican girls is that they have the best bodies of any place I have ever been. You can find some asses that will blow your mind. You will also find some racks and curvy bodies that are sexy beyond belief.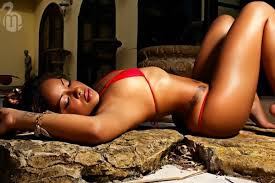 How to do this:
I followed a simple process to be able to hook up with so many attractive Dominican women in such a short amount of time. I'll show you step by step how I was able to do this. In 9 simple steps, this is how you sleep with more attractive girls in 25 days than you have in your entire life:
1. Start meeting these Dominican girls before you arrive
It is very important that you start meeting and talking to these girls way before you actually arrive in the Dominican Republic. You should be making connections, getting contact information and, most importantly, becoming sexual with these girls before you touch down on Dominican Soil.
The reason you want to do this is so that when you do arrive, these girls will be here waiting and ready to be with you the second you touch down.
2. Choose the right dating website
There aren't too many great online dating options in the DR, however, I found one gem. I met most of the girls I hooked up with on this website.
I've never seen any website, anywhere else, that has so many attractive girls in one place. Upload a photo and spend a week on that website and you will have more curvy Dominican girls messaging you than you can respond to.
3. Put up your photos and put up the RIGHT photos
You will already have plenty of girls messaging you, but your goal is to get the most attractive Dominican girls. To do that you want to put up the right photo. Some people think "Oh there are just attractive people who have good photos and unattractive people that have bad photos." But for girls, it's not like that at all.
Every single one of your photos tells a story, it says what type of personality you have, your body language, how good you look, how good your body looks, how much money you make, if you are interesting, if you are adventurous and many many more.
It's important to use only the photos that will make you seem as attractive as possible, and attraction is more than just how your face looks. If you are interested in completely understanding this you can read this book: Elite Online Dating.
4. Start learning Spanish
Most the Dominican girls you talk to will know a little English, but you should be working on learning a bit of Spanish. The Dominican Republic is a Spanish speaking country and you will need to know some Spanish, not only for the girls, but just to be able to communicate with the people that don't speak English.
5. Use your advantage of being a foreigner when you message them
Being a foreigner is attractive to Dominican girls. You are from far away and are something exotic. Use this to your advantage and make sure to hint at the fact that you are from another country. You can do this by speaking a little bit of English or mentioning how you will come to her country to learn Spanish.
6. Message all the most attractive girls
There are a ton of girls on that website and you will notice that these girls are very feminine. You will receive plenty of messages from average looking girls, but if you want the beautiful ones, you must take the initiative and message them first. Online dating is three main things:
One: it is presenting yourself in the best possible light.
Two: It is knowing what to say to get them hooked.
Three: It is math. You will message more Dominican girls and you will get more opportunities.
The idea is to be able to do all these three things in the most efficient way as possible.
7. Get their Skype or webcam information
When doing online dating, you are only a photo to them. They understand that you are a real person, but in their mind you still aren't real. That is until you get them on webcam. You will then become a real exotic foreigner right in front of them. This will take the relationship to the next level and she will invest in you more than ever. From here, you can easily get her to wait for you to arrive; however long that may be.
The other thing you can from here is to make the relationship sexual. This is important to do now, because when you arrive you will have so many dates with so many different girls that you don't want to have to waste time sexualizing.
To make the relationship sexual, you can start talking dirty with her; verbally talking about how sex would be with her. Then you can get her to take off her clothes on webcam and then having cyber sex with you. Once you have done these things, upon arrival all you will have to do is invite her to her hotel and have sex with her.
8. Schedule the date close to your hotel
One of the most important factors in getting laid, is having the opportunity. You can give the two of you the opportunity by setting the date up close to your hotel and making an excuse for the two of you to go back to your hotel ie: show pictures, watch a movie, charge your phone, get out of the heat (air conditioned room) etc.
9. Be sexually aggressive, these are sexual girls
Once she is there, you should be sexually aggressive pushing for sex because Dominican Girls are sexual girls. You should kiss her very soon after getting to your room. Then, the two of you will be alone, on your bed… and that is when the magic will happen.
If you want to learn more:
These steps will get you laid more than you have ever been in your life, but there is much more to learn, if you want to learn more you can follow this link and read all about the most effective ways to sleep with girls online.
My Story of how I Banged 31 Dominican Girls in 25 Days:
Preparing for my trip and Pipelining
I had started pipelining (or creating connections with Dominican girls before arrival) about 3 weeks before I was supposed to be in the Dominican Republic. I had been living in Mexico and I noticed immediately how Dominican girls are much more sexual than Mexican women and how I had higher value from the start.
I started gathering Whatsapp, Skypes and Facebooks surprisingly easily. After just a few days pipelining I had my hands full talking to tons of curvy Dominican women while I was trying to enjoy my last couple weeks in Mexico.
I was talking to so many Dominican girls that I started to realize I had to find a good way to create a big investment from these girls so, after building a connection, I wouldn't have to work so hard to maintain it. That's when I started getting NPI's or nude picture investments.
NPI's worked because it forces the girl to invest in you and after investing in you, they were much more likely to keep fighting to meet you when you finally did arrive. I would build a connection and get a girl to send me nude pics or to get naked on webcam. It worked like a charm and before I had landed in Dominican Republic I had NPI's with 13 different girls and plenty of blossoming contacts.
Arrival in the DR
I had ended my time in Mexico strong with 5 new girls in my last 5 days, but now it was time for something new. The next thing I knew I was on the plane with THC and we were both pumped up for Dominican Girls and their amazing bodies. I had arranged for one of the girls I had an NPI from to meet me at the airport and as I walked out of the doors of the airport, there she was waiting for me.
She was a cute 19 year old girl. She was skinny, but with surprisingly nice curves and enough tits and ass. She brought a friend to come pick us up and THC, myself and the girl all went straight to our hotel in La Zona Colonial.
We arrived at about 10 pm and to be honest… the place was a dump. It didn't bother me that much because 15 minutes after getting to my hotel, I was getting my Dominican flag. There was basically no LMR (Last Minute Resistance) thanks to the fact that I had already done all the work while pipelining. I'm not going to lie… it was VERY satisfying.
My First day in the DR
My first girl went home the night before and I was supposed to meet another girl I had pipelined and gotten an NPI from the that afternoon. As I went to meet her I took in the sights and saw the first Cathedral in the Americas.
When I saw her she looked just like her photos, except she was tall. She was light skinned with pretty big boobs and  ass. This girl was curvy and not at all fat. I immediately wanted her back in my room, it wasn't long before it happened.
She was my second Dominican girl in 12 hours and I was already addicted to this place.
Day 2
I started doing some tourist things and seeing the sights, but it didn't stop me from meeting up with another girl that night. She was a girl that I got an NPI from and she ended up being a decent lay. She was one of the few dark black chicks that I had ever been with at the time and she had this voluptuous body type that I had never experienced. It was clear that Dominican girls come in all different types.
She was my 3rd girl in less than 3 days.
I was still staying in the shitty hotel and THC had found another one for the same price, new and with amazing logistics so I headed over there. It wasn't long until I was on a date with another girl that I got an NPI from. She was a lighter skinned girl with a BANGING body. I wish photos would do her justice, but they don't.
Damn did she looked good naked.
 Day 5
At this point in time I was at about day 5 with 4 Dominican girls under my belt. Now that I had excellent logistics and a decent hotel, it was time to start really doing this right.
I started scheduling 3 to 7 dates a day. I would have 3 time slots based on when I woke up: 1 to 5, 5 to 9, and 9 on. I would double schedule girls that I didn't get an NPI because they were much more likely to flake.
Rich Dominican Girl
The next girl was another light skinned girl, she was rich by the look of her clothes and accessories. I had spent some time webcamming with her and she had been really excited to see me. She had more of a voluptuous body, but her ass was much bigger than her boobs. She put up some LMR, but I already had the NPI and it wasn't much work sealing the deal. #5.
I had another date with an NPI planned. Another light skinned girl with another body I absolutely loved. I had some LMR, but not too much that I couldn't break through.
Got the bang. #6 girl in Dominican republic.
The next girl was the first girl that I didn't get an NPI from before the date. I had gotten flaked on by some other girls, but this was one of the girls that stuck. Was I glad. This girl had the biggest ass out of any girl I had ever been with at this point.
She seemed like more of a barrio girl and there wasn't much LMR. Just like that I had #7 of my Dominican girls.
My next Dominican girl was a girl who was always smiling and that smile was beautiful. She was almost as white as me and had a nice, curvy body with a good balance of tits and ass. I had webcammed with her a bit and gotten an NPI. We met up and after probably 3 hours of surprise LMR I was able to get the lay. #8.
At this point I had started cycling in some of my favorites that I wanted to see again. I was having sex two to three times a day and it was just the beginning.
Day 9
I met up with another girl that I had an NPI (nude picture) from. She was a black girl and from the start I wasn't sure how much I liked her. As I got her back to my room and placed my hand on her ass I realized… wow… this girl has an AMAZING ass. From there I pushed to sex and it was arguably the best sex yet. She had the perfect sized pussy and we just had the right sexual chemistry. #9 Dominican girl.
From here I met up with a girl that I hardly built any connection with. She was another black girl and I started to see a pattern. The only girls that would meet me without building a connection seemed to be black girls. Racism does exist in the DR and I guess that these girls are easier because of it.
I met this next 18 year old black girl and we were back in my room very quickly. There was little LMR and I found probably the "tightest" body I have ever had. It was very sexy.
There she is, my 10th Dominican girl.
More and more Dominican women
At this point I had delt with some flakes and a girl or two that I couldn't get a same night lay with. Then I went on a date with a skinny 20 year old girl. I had a ton of lmr with her, but I was able to get the notch. #11.
After that I had a date with another girl that I got an NPI from. She was a single mother, but wow did she have a voluptuous body. Wide hips, big boobs and a big ass. Wow bodies here are just unfair. She was my 12th girl.
I continued on getting another girl that I had gotten an NPI from. She had an interesting personality and when I pushed for sex I found out she was on her period. Am I afraid of a little blood? Hex Nah! I plowed through it to get my 13th notch.
The next girl I got an NPI from, but there wasn't much connection building. To be honest she just seemed like a slut. She agreed to come meet me at about 930 pm, she wasn't my favorite girl and I scheduled her then because no other girls could make it so late that day. The path to sex was very easy, but not that satisfying unfortunately. #14 Dominican girl.
The pattern with black Dominican women continued and I was able to set up a date with an 18 year old black girl without hardly making any connection first. I was attracted to her and after an hour of breaking down LMR, I got #15 of my Dominican girls.
The next girl I hooked up with was actually a girl I had been on a date with before and hadn't been able to seal the deal. I think my ability to break down LMR is pretty good, but she was tough. I had even gotten an NPI of her, but it didn't matter. However, this second date she was much more open to sex. My 16th Dominican girl.
Black Girls Representin
My next girl was 19 years old and she was VERY shy. She was a white girl with an OK face and an unimpressive body. I wouldn't say it was a bad body, but it wasn't anything like some of the amazing bodies that I had already had in the DR. I put in a lot of work to get the notch. #17 in the DR.
The following was another stereotypical black girl. A girl I didn't make much of a connection with agreed to meet. She was 18 years old with a pretty nice thin, black girl body. I had actually met her the day before, but after spending 5 minutes with her I cancelled because another girl was about to arrive. I must have given off a good impression because she was willing to meet me anywhere and at any time. The path to sex was easy and the sex was pretty satisfying; I'm no racist. Dominican girl #18.
The Face
The next girl had a face that was SOOOO sexy to me; I wish I could show you guys. That face actually threw me off my game a bit and made me extra cautious on the date. I ignored the slut vibes I got from her and ended up spending more time on the date then needed. When I pushed towards getting her back to my hotel she responded with
"I thought you would never ask, I've been wanting to say that for the past hour."
She was beautiful, but she was a single mom and it had affected her body a bit. She was slutty and liked it rough, but the sex wasn't as satisfying as I thought it would be from looking at her beautiful face. And she was my 19th Dominican girl.
The next girl was 18 years old and had the most voluptuous body type that I had ever been with. It was a body type I had never had. Double D boobs with a huge ass and legs. I had webcammed with her and got the NPI that way, so sex wasn't too difficult. #20 of  my Dominican girls.
The next girl was a girl I had pipelined before arriving. She had done every possible thing a girl can do on a webcam for me, so it was actually pretty surprising that it had taken this long to get a date with her. I was probably on my 16th day in the DR and I finally got the date with her.
She was a skinny girl with an ok face. Getting to sex was very easy. #21 of my Dominican girls.
Figuring Dominican Girls Out
At this point I had kept up a grueling schedule of many dates a day. I had had many flakes, some second and even third dates and I had seen many of the girls from before.
My pool of potential dates from online game was still big and showing no signs of slowing down so I kept at it. However, at this point having sex two to three times a day was starting to get exhausting. I thought about slowing down, but THC's achievement The Full Month Cunt Hunt kept me going. That is where you get at least a girl a day for a month. I Had gotten 19 girls in 14 days in the Philippines, but that left me shy of the FMCH.
I'm a budget traveler and going on so many dates can be pricey. Because I had so many prospects I had developed a system that would save me money and time. First, I would not meet anywhere but at a point (that was really well known) about 30 meters from my hotel. That meant I never wasted time waiting for my date to show up since I could just be in my room. I only accepted a date outside of that location once.
The other thing is that I wouldn't agree to pay for their taxi to arrive, they would have to pay for that, but I told them that if they really needed it I would pay for their taxi home. Many times the girls didn't even need the taxi money home, so it kept my average date expense at around 2$ on average.
3 Dominican girls in 4 hours
The next girl was one of my favorites. She was a light skinned girl with a beautiful face. She had actually won a beauty pageant for her city. She was 19 years old and had tits and ass… wow. I did my usual routine and got her back to my hotel room. She put up some LMR, but after a while I was finally able to break through it. I loved her body, but it was clear that she was not very experience in sex. She didn't know how to move. I would see her quite a few more times and I would teach her the way. She was my 22nd in the DR. Damn I love Dominican girls.
The next girl was a single mom and looked so-so in her pictures, however, she had sent me some nude photos so things were looking to be easy. I had been having sex so much lately that I really wasn't in the mood to game so I told THC I would walk up to her and say "I want to fuck you – Quiero tener sexo contigo." as the very first things to come out of my mouth.
I went to the meeting point, but I couldn't see her anywhere. I noticed a couple talking to each other and the girl's ass looked SO SEXY in these pants she was wearing. "Damn I wish that was the girl I was meeting." I thought to myself.
A couple seconds later she locked eyes with me and called me over. As I came closer I recognized her from the pictures. The guy with her was just a guy that saw her waiting and tried to swoop her. Move on. I never said what I told THC I would say, but it was only because I really wanted to fuck this girl. I pushed for sex quickly and fifteen minutes after meeting  her we were having sex in my hotel room. #23 of my Dominican girls.
She went home after the sex. I had double booked two, but because I got done with the previous girl so fast, I was able to make my second date as well. She wasn't the same quality. She was probably 29 years old (by far the oldest so far) and ok looking with an ok body. However, it was so cake that I was banging her 20 minutes later. #24. I had actually banged 3 girls in a 4 hour period of time LOL. That was a first for me.
I keep on grinding on them Dominican girls
The next girl was a girl I originally really liked. She was 19 years old and had this good girl innocence about her. This was my 3rd date with her and I went for it all. After a LOT of LMR I was finally able to get the lay. This girl had a normal body, nothing special. However, it was her good girl personality and innocence that was so sexy. #25.
The next girl was one that surprised me when we met. First of all, she had an amazing rack that her photos didn't do justice. Second, our personalities clicked so perfectly. After the grind of gaming so many girls,  it was so refreshing to have a conversation that was 100% fun and interesting. Honestly, it didn't even seem like I gamed her before we were back at my hotel. Everything clicked so well that it just seemed like the right thing to do. I slept with her 3 times in 4 hours (way more than I usually do). She was my 26th Dominican girl and, even though I have tons of digital memories, I won't upload any because it just doesn't feel right. Too bad because she has one epic rack.
I was starting to run out of girls that I had an NPI with and had to start doing more double booking to reduce the chances of a time slot being wasted.
The next girl was very tall, almost 6′ with a more voluptuous body. On our date I upped physical contact at hyper speed. It helped me get her back to my room very quickly for very little LMR sex. #27.
The next date went almost exactly like the previous. I got very physical very quickly with the right type of girl and it wasn't long before we were back in my hotel. This girl had huge hips that were pretty sex. #28 of my Dominican girls.
The next girl I had met the day before. She had brought her friend without telling me about it. I spent 60 seconds talking to her using the best body language I could and the next time she showed up alone and very submissive. That was actually what was most sexy about this girl, her sweet submissive  personality. Ever since that first moment I met her, slightly annoyed and telling her that she should not have brought her friend, she has been mine. Sex was going to happen and it was great. This was a girl I saw a lot of and she was my 29th Dominican girl.
What I remember most about this girl was her moaning "Soy tuyo – I am yours." after sex. From that moment on… she was too.
Almost Finished
The next girl was one that I never built up much of a connection with. I suppose my profile did all the work. It went very easy and this tall, thin, light skinned girl was #30 of my Dominican girls.
At this poinnt I had been with 30 girls in 22 days. I knew I had a lot of days left to achieve THC's FMCH, so I started taking it easy. I had my first gap of 2 days without a new lay at this point, but then I met up with a girl that had sent me an NPI. It was probably an hour from meet until I banged her and I officially finished the full month cunt hunt with many days to spare. #31 of my run with Dominican girls!
I had actually miscalculated before thinking that I had been in the DR longer, but no. I still had plenty of days left and I already had it.
The finish line
I was exhausted from gaming. I had more new sexual experiences with all sorts of types of girls, but I was ready for something more calm. The sex two to three times a day was too much. So what do you do after you just banged 31 Dominican girls in 25 days? You start a harem.
The start of my harem
I picked my 8 favorite Dominican girls from the 31 and started seeing them more and more. There were a lot of really amazing girls in that bunch and I wanted to spend some time getting to know them. I really think having a solid harem is as good as life get's and I will be telling you much more about my harem game in the DR… in a future post.
You can read about my harem here:
http://swooptheworld.com/my-dominican-harem/
 How I did all this and what website I mainly used
If you have read through this wondering how I could possibly get so many Dominican girls, all you have to do is click here to learn how you can do the same thing.
If you are wondering what website lead to so many dates with so many Dominican girls, you can check out the website.
Read about the next part of my trip to Dominican Republic here:
http://swooptheworld.com/my-dominican-harem/
Do a Skype call with me and learn how you can do this personally, with the girls of your drams
I am doing consult calls so you can find out how exactly you can sleep with as many girls as I did (and start your own collection of nude Dominican women). In these calls I can teach you about game, tell you where to stay, where to meet the girls, what type of dates to do, how to sleep with them on the first night and, if Dominican chicas aren't what you are looking for, I can tell you exactly where to travel to find your exact type of woman who will be easy to sleep with. Click here for more info on a Skype call with me.