I've been living in Medellin for the past few weeks. So many hot girls here. But they are a bit more flaky. Last week I decided to give ColombianCupid a try.
I have met a few cute girls from that website since. The girls are definitely less flaky and easier to get dates with. I had nothing but good experiences.
…until tonight.
I had been texting a bit with this girl from the dating website. Today I got a message from her, saying she wanted to meet up with me after she finished work.
I wasn't really in the mood to date but when I saw her profile pic on what's app, showing off her big ass, I was convinced again.
"Sure, we can meet at Parque Lleras" (This is a famous spot with lots of bars and restaurants, right next to my place).
"I'm pretty tired from work, I can come straight to your place and we'll drink some wine".
"Even better!" I think. It's not the first time a girl I meet online come straight over and she did have a slutty face so it didn't register as a red flag… yet.
The Date
She shows up at my building. The first thing I notice is that she brought a little bottle of water, it looked like a gift.
"It's a kind of flavoured water."
As far as I remember, this is the first time a girl brought me 'welcome gift' to a date. But I don't think anything of it.
We sit down in the couch, I open a bottle of wine and we start talking. But the vibe it a little bit off.
I dial it back and act less interested, letting the conversation stall… she seems a little bit too invested and tries hard to keep it going.
"You seem quiet", she tells me.
"Yeah, must be the stress from work. I'm really exhausted."
"Oh, I will give you a massage then."
I hindsight this all sounds much more suspicious; but at that time I was just thinking"Perfect, I'm not in the mood for LMR, this is going to be an easy lay".
We go to my room and I put on some relaxing massage music. As I'm searching YouTube for a massage mix, she tells me "I'll get the wine".
This is the only moment I left her by herself.
She comes back to my bedroom with the glasses of wine and takes off her pants and shirt. I get undress myself too and lay down on my bed. I'm on my stomach ready for her massage.
"Salud!", I hear.
I turn around, she hands me my glass of wine.
Hmm, what an odd moment to hand me the wine, I think.
I take one sip.
Immediately notice the taste has changed. It's not very noticeable, like how something tastes differently after you brush your teeth.
What. The. Fuck.
"What the fuck did you put in my wine, you fucking whore?!" 
She plays dumb and surprised.
"Nothing! What are you talking about? Let's change glasses. I gave you mine."
This act is so transparent. An innocent person would never say something like this.
"There's nothing in it I swear!" and she pretend-drinks from my glass.
Put your clothes on; you have 1 minute to get the fuck out of my house.
"Why are you acting so weird" still persists, but she at the same time she's already getting dressed and moving towards the door.
"You're lucky I'm not calling the cops on you bitch".
"You are crazy THC, what's happening to you." her act continues; but she's in a hurry to get out.
As she leaving my place, she takes the 'flavoured water' she brought. I think that might have been her 'Plan B' option, in case I didn't offer her wine or something.
Dodged a bullet
I've always been very relaxed around all new girls, never suspicious. During the years of traveling worldwide and hundreds of girls, this is the first time I experience something like this.
The glass of wine is still on my desk next to my laptop as I'm writing this post.
It smells chemically.
I realise I've dodged a bullet here. I could have woken up with all my stuff stolen. Maybe I would have even been sick for a while. God knows what she put in my drink and how much.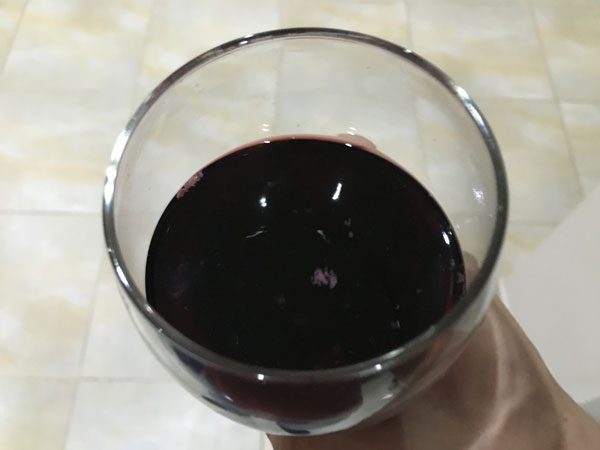 If I had been more drunk I would not have noticed she spiked my drink.
I had heard these stories before, but they always seemed distant. Today it got really close. Let it be a warning, these scams are REAL.
Dirty bitches. Keep your guards up.
Peace,
THC
Little update
Just out of curiosity I approached some cops today in the street and asked them if they know about this kind of practice or if I could do something about it.
Well…. that got an unexpected response.
They just brushed it off "Well, since you didn't actually drink the wine and you didn't get robbed, no crime took place".
Then one of the cops started asking me questions, about where I lived and how long I was staying, etc. and suddenly: "You like cocaine right?"
"Euh, no.".
"Yeah you do, I know the guy who sells you. Just admit it."
And he flashes out a bag of coke from his pocket.
It was said jokingly but I had a feeling this conversation could go wrong so I just thanked them for the information and went on my way.
Only in Colombia!
[content_band bg_color="#ebebeb" border="all" style="margin-left: 10px; margin-right: 10px;"] [container] [custom_headline style="margin: 0;" type="center" level="h4″ looks_like="h3″ accent="false"]Bang Colombia[/custom_headline]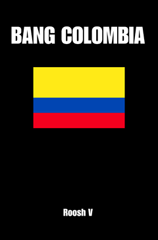 Bang Colombia is a book written by the infamous RooshV. It's for guys who want to go to Colombia mostly to fuck women. It contains tons of moves, lines, and tips learned after six months of full-time research in the city of Medellin, where he dedicated his existence to cracking the code of Colombian women.
[x_button shape="square" type="flat" size="x-large" float="right" block="false" href="http://swooptheworld.com/rooshv/bang-colombia" title="Click for more details" target="blank" info="tooltip" info_place="top" info_trigger="hover" info_content="Click here to view more details"]More details[/x_button] [/container] [/content_band]