This is a flashback story from my visit to Shanghai last year. My friend Magneto (known from this story) and I did a trip around China. The focus was on tourism rather than finding a Chinese girl. It had always been my dream to walk the Great Wall of China, see the Forbidden City and more… but not surprisingly, we also explored the Chinese night life and did some Shanghai clubbing.
First Night of Shanghai Clubbing
Our hotel was right on Nanjing road. This is a big shopping street that leads to the famous Shanghai viewing point. It's quite lively all day long but it's not the best place to go out. It has mainly stores, coffee shops and restaurants and hardly any bars.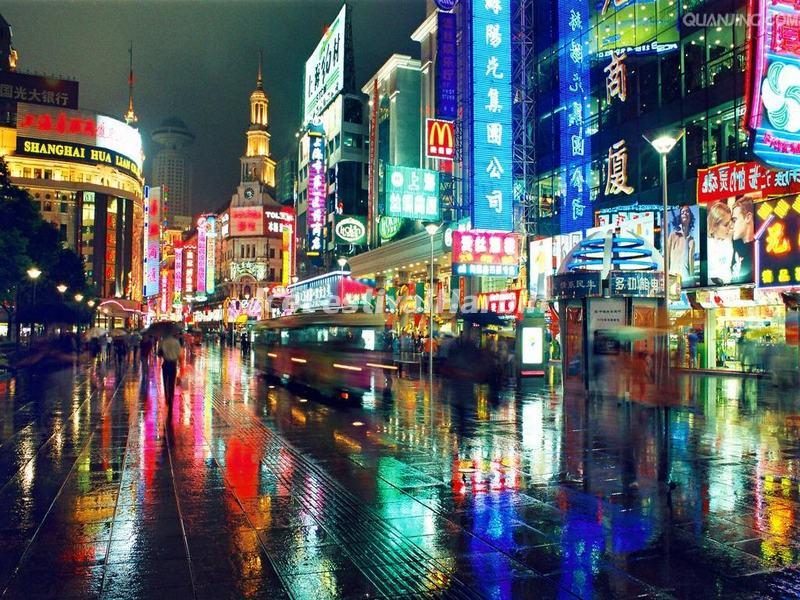 We asked around for a better option and ended up in XinTianDi. There are plenty of restaurants, bars and clubs in this area. A much better spot for nightlife. We celebrated the start of our trip with steak and wine.
When Magneto and I hit town, there's no moderation. We got a good buzz from the wine and decided to do go Shanghai clubbing.
We went to a club within walking distance. I had heard about Shanghai clubbing from friends but it was an experience to see it myself.
Flash the cash & caucasian gogo dancers
Chinese dudes love to flash the cash. Most of the tables occupied by young Chinese dudes with ten bottles or more just to show off their wealth.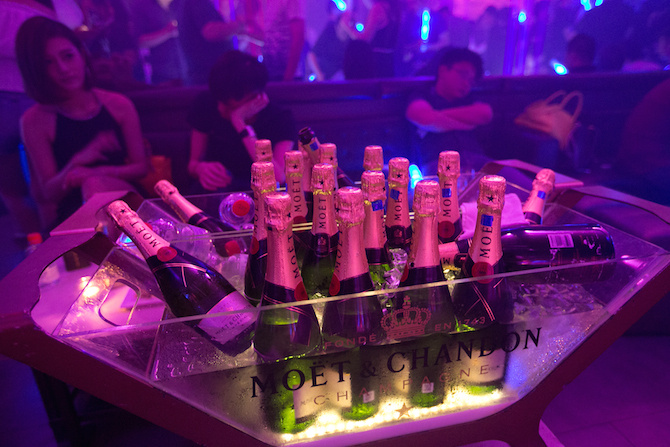 We didn't take a table and went straight to the dance floor. I was getting decent IOI's and danced with a few girls but it was hard to escalate.
Since were only in town for a few days so there was no point collecting numbers.
It was all or nothing.
Crazy black chick
I gave up with the dance floor and moved to the bar and talked to a hot black girl. Expecting she could be a pro I ran my shoring routine and she seemed to play along.
We went to dance and I fingered her on the dance floor while she grabbed my dick. My suspicions that she was a pro got affirmed. I was just having fun and not planning to actually shore her. I was not in the mood for the bullshit and the potential drama that comes along with shoring.
It was getting late and the club was getting empty. Magneto hadn't find a girl so he wanted to bounce. He asked me to join him to an after club. But as he was talking to me, this black girl suddenly goes berserk and starts screaming at my friend.
"Leave us alone! He is staying with me! You don't know me!"
Wow. This is why I don't shore anymore. This went from zero to batshit crazy in no time. No warning signs.
THC: "No, fuck you. You don't talk to my friend like that. I'm out, bye."
I leave the club with Magneto but this girl keeps following us, trying to apologise to me but I told her to fuck off.
Definitely the right call to bounce on this crazy bitch.
More Shanghai Clubbing in this weird after club
We took a taxi to an after club on the ground floor of a nearby hotel.
It was still packed but there were a lot of weird people. I guess we were one of them because we were pretty fucked up drunk at this point as well.
I got the great drunk idea to do some drugs here and suddenly I'm buying MDMA from a black guy at the bar. Like I said: No moderation.
I did a highly scientific drunken taste-test and decided his shit was legit and took half of it in the bathroom. The night got a bit blurry after that.
The next thing I remember is that I'm smashing this random expat girl in her apartment in the Shanghai suburbs. I smashed her on the balcony of the 40th floor with a view over Shanghai, which was pretty cool.
But what looked like a solid 6 when I was still drunk, turned out to be a 4 the next morning.
God damn it, MDMA goggles!
I needed to get out of there but my phone was dead and I had no money left. The girl gave me like 5 dollars worth in Chinese currency. This was not a proud moment, I felt cheap as shit.
I needed to get the fuck out of there and find my bed.
Lost in the Shanghai suburbs
It was around 9 or 10 am and the sun was already burning. I had the worst hangover and no idea where I was.
It must have been some Chinese residential area where no taxis come apparently. After wandering around for 20 minutes without finding a taxi, I decided to change strategy.
I stopped this old Chinese guy on a motorbike. I showed him my last money and told him "Nanjing road, OK??"
It was the only thing I remembered about my address. He didn't speak a word of english but at least he understood the money I showed him.
He agreed, so I climbed up on the back of this crappy motorbike stacked with his fishing gear and we drove off. This guy was driving through back alleys, local markets, river paths and what not.
It was actually the most fun part of the night. I regretted my phone was dead because this would have been some great footage.
We finally arrived back at Nanjing road and from there I found my way back to my hotel. I was so happy when I saw my own bed; I crashed immediately and didn't wake up until the evening.
Holy shit. This was just the first day in China. So far for "doing tourism stuff". How does this keep happening…
But it was only getting started.
Next week PART TWO of this story: Magneto and I give Shanghai clubbing another shot and find out Chinese girls.
Peace,
THC