Arrival in Managua
A couple days ago I had to say goodbye to the Dominican Republic. I had to say goodbye to my small harem of girls that I have come to care about. The plain ride to Managua was particularly sad. I had a similar feeling when leaving South East Asia and returning to the USA. I was going to miss my girls and I was going to miss THC, Fisto and the friends I made in the Dominican Republic.
As the plane neared Nicaragua I started to become more and more excited about my new adventure. A feeling of curiosity and hope grew inside me. The endless possibilities of a new country are things that have always been the root of what makes me travel.
I arrived at the airport and somebody from my hotel was there waiting for me. He started telling me about the nightlife and even though it was after 3 am, I knew I had to go and give it a shot. After getting to my hotel and showering, I went to a place called Club Chaman. When I arrived, I was disappointed. There were hardly any people there. I didn't want to pay the 10$ (with unlimited drinks) entry fee when there were so few people so I sat outside and ate a 1$ hotdog.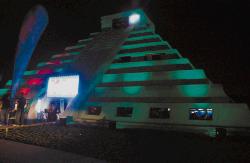 3 girls left the club and I opened my first girls in Nicaragua. There was a hot girl, a decent girl and a chubby girl. I don't know why, but I see that combination a lot. I tried to get the hotter girls number, but she didn't have Whatsapp and I didn't have a local phone number, so I got the decent girls number. The hot girl had this rack that got my heart racing and, after seeing no more girls come out and going home, those boobs were on my mind all night.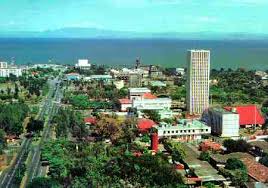 Day 1 of Chasing Girls in Mangua, Nicaragua
The next day I woke up and got ready for my first date in Managua, Nicaragua. This girl had a beautiful face, I met her online using Latin American Cupid(a great site if you see what the locals look like) and had used my online game strategy(works every time) when webcamming with her. On webcam, she looked very attractive. She was 18 years old with this beautiful face. The down side? She had a 1 year old kid. It's terrible what a kid can do to a girls body. I crossed my fingers hoping that she still had a great body.
After meeting her, we hit it off quickly. Her body didn't look bad, but it did taken a small hit. The first thing I noticed was how small this girl was. She couldn't be over 5′ tall. That was ok, it was cute on her.
We walked around and talked for a while and did some shopping for myself. I had been talking up my travel pictures to her and I finally said.
"You want to see them?"
"Sure."
"Ok. Let's go."
She didn't say a word and we got into a taxi and returned to my hotel room. When we were there, there was very little resistance to sex. Her body wasn't bad underneath those clothes, but it wasn't anything special. Luckily her beautiful face made up for it and I was happy with my first girl and notch in Nicaragua.
Later, I messaged the girl from the night before and asked about her hotter friend. Turns out she had a boyfriend. I didn't care as much for going for the decent girl, so I went for the Hail Mary.
"You two want to come swimming at my pool after you get done with your classes?" I said thinking about the threesome.
She must have picked up on it, because from there on out she went completely cold. Hail Mary's usually don't work… but you have to try ;).
Nightlife in Managua, Nicaragua
I had set up a second date online for later that day, but I had went over time with my first girl and blown her off. Her angry messages reached my Facebook, Skype, Whatsapp and my phone. I tried to call and apologize to her, but I accidently called the first girl (which I had no idea of at the time). I remember thinking "wow, I have no idea what she is talking about,… maybe my Spanish is getting worse." Later that night my first girl sent me messages asking if I meant to call another girl.
"Noooo, I just wanted to see you again. – Noooo, yo queria verte de nuevo."
"Ok." she replied.
I had talked with some of the taxis the night before and that same place I was at before was supposed to be packed tonight. The place was called Chaman.
I arrived in my taxi at about 1230 am and I could see it was true from 100 meters away; it was packed tonight. I grabbed a quick hotdog and went inside. I ordered a 75 cent beer and started my usual routine of looking for a girl to talk to.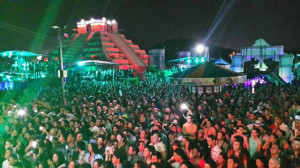 For me, it's not easy to lone wolf at night, but I have found a decent system that works. I walk around and I just watch the girls and when I see an IOI, I walk up and start talking. I hadn't walked far before I saw my first target.
"Hola. Soy 20Nation. – Hi, I'm 20Nation."
I tried to speak to her over the music and then we started dancing. She had looked much better when I originally saw her than she did now, but I wanted to keep talking to her to get myself in a more social mood and to get myself ready for a hotter girl.
However, my wandering eyes and body language let her know that I wasn't into her. She grew cold and introduced me to her even more unattractive friend. Well, that's my cue.
"Mucho gusto. – Nice to meet you." I said politely and went to go order another 75 cent beer.
I went back to wandering and looking for girls that seemed open to meeting somebody. This club was huge, one of the biggest clubs I have ever seen and it was packed. My options seemed unlimited.
As I was walking up some stairs I saw a tiny girl give me eye contact and a beautiful smile, complete with braces and dimples; it was cute and sexy at the same time.
"Hola. Soy 20Nation. – Hey. I'm Nick." I said into her ear.
We kept talking and she asked if we could go find her friends because she had stopped following them when she started talking to me.
I met her friends and just like that I didn't feel like I was alone at the club. One of her friends wanted to practice English on me and it was hard to get away with her and focus on my girl with the dimples.
I was finally able to break away and I turned my attention to the girl I had opened. The dimple faced girl was tiny. She reminded me of a Philippine girl because of her thin frame and short height. It was sexy and this girl's constant dimpled smile made her even more attractive.
About an hour after meeting her I went for the kiss, but got rejected.
"No quiero que mis amigos me ven besando un gringo una hora despues de conocerle. – I don't want my friends to see me kissing a gringo an hour after meeting him" She protested.
I watched her body language and it was clear that she was still into me, so I let it go and kept charming her. As we walked towards the dance floor I pulled her close to me just as we were out of sight of her friends… and kissed her. She accepted the kiss passionately.
As the night went on we kept up our make out sessions and her reservations about her friends seeing her do it disappeared. Her friends liked me and so did she.
However, having realized her situation, it was clear that it was impossible for her to come home with me that night. I had her number and I knew I should have said goodbye and started gaming girls in another part of the enormous club, but honestly… I didn't want to; I liked hanging out with this girl.
I ended up staying with her until the club closed and we said our goodbyes.
"Vas a llamarme? – Are you going to call me?" She asked.
"Puede ser. – Maybe." I said with a smile.
"Coqueto – Cocky." She smiled, showing those cute dimples.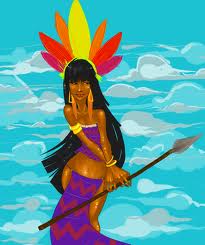 Day 2 and dating girls in Managua
The next day I called and apologized to the girl I had blown off during the day. She played being mad for a few minutes, then stated that she wanted to meet me today.
"Ok. Ven aqui. – Ok. Come here." I told her and gave her the address to my hotel. I reassured her that I just wanted to relax because I was hung over so I didn't want to go anywhere and she accepted.
That after noon she took a taxi to my hotel. I got my first glimpse of her getting out of the taxi. Wow… she was tiny. I would guess she was 4'9 or 4'10. However, she had a pretty face and this long black hair that was naturally curly.
I spent the next couple of hours talking to her and playing with her beautiful curly hair. She didn't have the best body, maybe 15 lbs too heavy, but she was here and she did have a cute face.
As I pushed for sex I got surprisingly little lmr. Then, as I continued pushing forward she informed me that I was on her period. I settled for a blowjob, not wanting to deal with anything more.
Then in the middle of my blowjob she stopped and said she wanted to try sex even though she was on her period. I'm not afraid of a little blood and I accepted.
I ruined my favorite towel, but I got my second girl in Nicaragua.
By the time she went home it was about 6 pm and I was supposed to meet the cute little girl from last night with dimples. She was the girl I was really excited about.
I had played dumb when she had asked me about meeting her at various places, saying that I had no idea how to get there. She finally gave in and agreed to come to see me at my hotel.
She arrived and we picked up where we left off: laughing and teasing each other. Sometimes a girl makes gaming so fun and effortless and this was one of those times.
If nothing else I would have been happy just hanging out with her… but I'm 20Nation and that's just not how I do things.
I got her back to my bed and she put up the first real LMR I have seen in Nicaragua. However, it was clear she was into me so I knew it would happen. After a couple hours of breaking down LMR I finally sealed the deal. Her tiny body looked so sexy beneath me. It was my first really satisfying notch here in Nicaragua and I remember thinking to myself "I think I'm going to like this place."
She ended up staying the night and she lay in my arms I fell asleep.
My Wake up Call
"20!"
The girl with the dimples shook me awake. Wait, she wasn't the one shaking me, the entire room was shaking. She clung to me and in my sleepy state I finally figured out what was happening. I easily picked her up out of bed and stumbled to the doorway leading to the bathroom in case the room started falling apart.
I remember standing in the doorway with her, feeling calm. If I was going to die, I was happy that it was on an adventure while my arms were wrapped around this beautiful and exotic girl.
The earthquake lasted a total of probably 45 seconds. The earthquake had happened about 80 miles away in the ocean and was a magnitude of 6.2. It didn't damage my hotel room at all and I went to sleep happy with my 3rd girl in my first 48 hours in Managua, Nicaragua.
Check out the next chapter in my adventures in Nicaragua:
http://swooptheworld.com/nicaraguan-girls-nicas-sexy/
Check out Swoop's recommended site for swooping girls online in Latin America here.