Caught On A Date with Another Girl in Colombia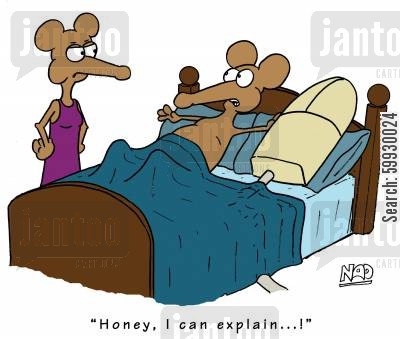 It was two weeks before my arrival in Colombia. So, naturally, it was time to start pipelining. It went smoothly as always, the years and years of online dating have paid off. Out of all the girls who had showed interest in meeting, there was one who really stuck out.
She was 20 years old with long, light brown hair. She was a white Colombian with a thin, tight body which showed a girl who went to the gym and somehow… she still had ass and tits. Her dad worked in oil and it was quite obvious she was an upper class Colombian girl.
I talked to her nearly every day until arrival, getting my patented NPI (Nude Pic Investment) which was not easy, but guaranteed she would go out of her way to meet me once I arrived.
My plane touched down in Colombia and there she was, waiting for me in the waiting area of the airport. She had brought a friend who would drive us to where I would be staying.
As I stared out the window, taking in the new city, she took my hand in hers and cuddled up against me in the back seat. I kissed her for the first time in the back seat with her friends in front of the car. It was a nice "welcome back" to Colombia.
After some trouble finding the apartment, I finally arrived and the white Colombian girl said goodbye to her friends and accompanied me to see where I would be staying for the next month.
Scotian was there waiting for me. I have known him for years and we have met up all over the world, It was good to see him again. We all got some food and afterwards Scotian went to his room and I was alone at last with the white Colombian.
As I slowly removed her clothing, I saw that video and photos did little justice to the body this girl had. It was excellent sex with a cool girl.
The Gym Receptionist
Over the next couple weeks I saw the White Colombian girl whenever I could fit her in. I was still dating other girls, of course, but I would go out of my way to make time for her. We did some really fun things together in the next few weeks, in and out of bed.
During this time, Scotian and I had been going to the gym. One day we arrived at the gym to see a young, busty girl at the front desk. Wow, she was sexy and as most of you know, I love girls with a big rack.
"The new girl is pretty sexy." Scotian said as soon we passed by the front desk.
"Yes she is."
I had been working on a six pack, so I was serious about going to the gym during this time. From that day on, she was at the front desk whenever we arrived.
By the third or fourth time and after I had spent a lot of time glancing over and imagining the girl at the front desk naked, I decided I had to go for the number.
At the end of my workout, I started small talk with her as usual and then I went for it.
"Que haces el viernes en la noche? – What are you doing Friday night?" I asked her.
"Nada. Por que? – Nothing. Why?" She replied with a smile.
"Quieres tomar una cervesa o algo? – You want to get a drink or something?"
"Si. Me gustaria." she said, still smiling. She wrote her number on a piece of paper and gave it to me.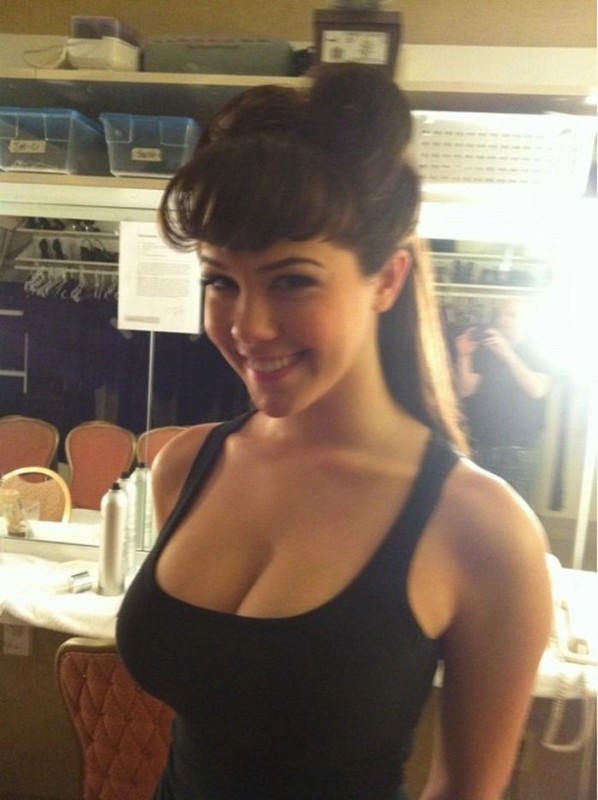 The Date
Everything went as planned to see her that Friday night. After planning that date with her, the White Colombian girl had invited me to go to some clubs with her and her friends. I declined telling her I would be busy with work.
"Well could I spend the night after I finish? I don't have anywhere to go afterwards."
"Sure." I told her thinking my date would be done before she got there.
I arrived at the bar first and I sat down at a table at the entrance. Soon after I saw the busty gym receptionist arrive…
The only way to describe how she looked was "Wow." She was wearing a short black dress that revealed a lot of cleavage. Cleavage on a girl who had D natural boobs and a slender body. She wore black high heels to go with everything and I had never seen her makeup done so well. I was speechless. I think this was the most I had been blown away by how a girl looked on a first date than in the thousands of dates before.
I tried not to let how hot she looked damage my game and focused on a smooth seduction for the next hour. I had to do most the talking, but still, everything seemed to be going well. Maybe I would be able to take off that black dress at the end of the night.
I excused myself and went to the bathroom. While in the bathroom I checked my messages.
Are you at X bar right now?
It was my favorite girl… the white Colombian. Oh shit, she must have seen me. Where could she be? I searched around the bar, hoping to find her and de-escalate the situation without my date knowing. Was she at the part of the bar where my date was?
I walked back towards my table and saw the White Colombian girl at the entrance. To my left and I saw my busty date at the table with her back to us.
"20. Come talk to me." the White Colombian girl called over.
I came over to her and noticed she was with a few friends. She started asking me questions, but not quite saying that she knew I was on a date with another girl. She invited me to come with her and her friends. I thought about doing it, but glanced at the busty girl in the black dress. Seeing her made all ideas of leaving her go out the window.
"Sorry. I'm here with somebody." I said. It was tough to see her eyes get teary before she stormed off.
Really bad luck, but it seemed that my date didn't notice the interaction going on just 15 feet away. We continued the date and decided to check out a club. I usually don't like going to clubs on dates, but a girl looking that good deserves it.
We arrived at the club and found it to be empty. Hmmm what to do? 😉
"Podemos pasar algunos minutos escuchando musica mientras esperamos – We can listen to some music while we wait."
"Si. Ok."
When she realized I was taking her to my apartment to listen to the music she stopped me.
"En tu apartamento? – In your apartment?" She asked.
"Si."
She wasn't on board. I turned on the charm. I threw in some jokes and then I asked her again. Saying that it's the best thing to do at this hour. A smile slowly spread across her face.
"Ok."
We got to my apartment and started listening to music. Soon after, we were kissing then we were touching. I stared at her large breasts barely being held inside by the dress. It was time to set them free. I reached around her back and undid her bra. Then, I pulled down her black dress.
Those D Cup boobs fell out and I was in heaven. It was a great 15 seconds of sex. Just kidding I think I lasted at least 10 minutes ;), but I could have finished in 15 seconds while watching those tits bounce.
The fallout from the White Colombian girl
I helped the busty gym receptionist find a taxi and checked my phone. The White Colombian girl had been messaging me. A lot. Now she was saying she still didn't have a place to stay tonight. She had to stay at my apartment. I wasn't about to be more of a dick to her and I told her of course she could.
When she arrived, she wouldn't even look at me. She was obviously very angry and slightly drunk. She didn't bring up my date at all, just told me about her night.
"Where did your couch go?" she asked me.
"They took it."
"Well, where am I supposed to sleep?"
I motioned to the bed we were sitting on.
She sighed and laid down.
I finally brought up the elephant in the room.
"You know we didn't have "compromisos"(agreeing to be exclusive.)"
"I know, but I thought it was obvious.I didn't expect to see you on a date with another girl."
I went on to explain how I am a man with man urges and that without "compromisos", there is no way I would be able to not be with other girls.
She turned away and started to try to sleep, still angry.
Then, something happened. I noticed her amazing body, laying their in her panties and got very horny.
I cuddle up behind her in the bed. Touching that tight ass. She pulled away. I kept at it and once saw a flash that it was something she really wanted.
A few minutes later I was inside her and the sex, although so soon after having it with the busty girl in the black dress, was great. There has to be some psychological reason for this.
Afterwards, her anger was gone and she told me she understands and that she just wants to be with me. We ended up spending the entire next day together and many future days.
Psychology: I was actually more attractive to her afterwards
It was interesting, but after seeing me on a date with another girl, the White Colombian girl was more devoted to me than ever. She had loved to bring me food and other things, but she took it to a whole other level. She was more attracted to me because she saw that I am a desired man and she saw that I was with a very attractive girl. Girls are crazy and live for this kind of drama. Jealousy brings out strong emotions and it made her much more into me than she was before.
You can get these stunning girls online
The White Colombian girl was probably one of the top 3 hottest girls I saw on Tinder in those 2 weeks of pipelining. I spent time on her because she was so hot. I have spent way too much time learning online dating and it has made me very good at this. You can learn from me by reading my book Elite Online Dating at full price or, if you like a bargain, you can get all 6 of my books touching all sorts of topics with seduction and women for 60% off by clicking here.
You will be able to see her soon
The members area will be up within the next month or two and I will have some pictures of her epic body for any guys who want to know how it really was. The members area will be full of way more things than we have ever shown, so make sure to become a member when it's available.