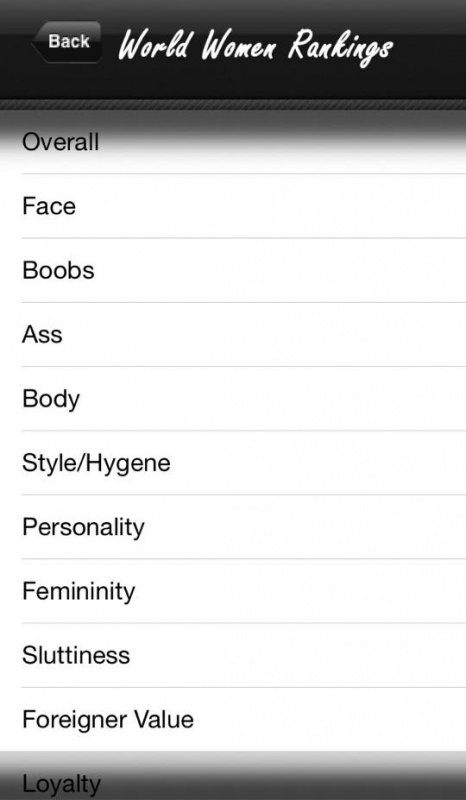 So for a couple weeks I'm going to be offering my World Women Rankings App (read more about it here) for free if you buy my collection of books. You are getting a deal of over 70% off of everything with this added in, so it's a pretty nice deal to get basically my life's work for 32$.
87 US dollars if you buy them separately.
31.99 US dollars, if you buy them right now all together.
Buy the 70% off package by clicking here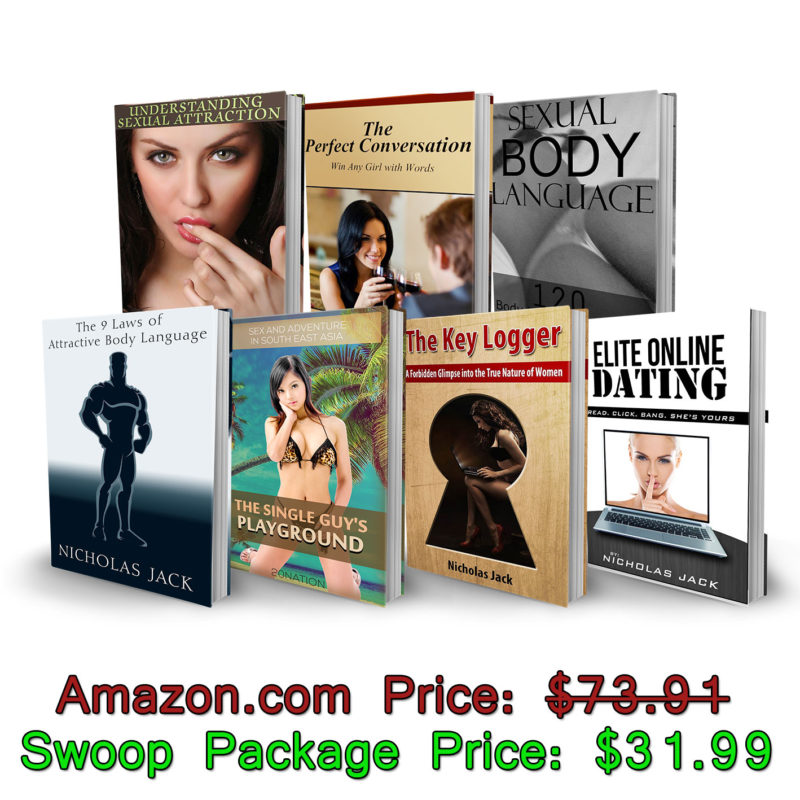 What will you get for just $31.99:
The Single Guy's Playground: Sex and Adventure in South East Asia – Find out if you should travel to South East Asia in this epic story of my first pussy paradise adventure and how I met THC
Elite Online Dating: Read. Click. Bang. She's Yours – I am an online dating specialist and in this book I share all my strategies and secrets that have landed me hundreds of women
The Key Logger: A Forbidden Glimpse into the True Nature of Women – How I installed key loggers and got the passwords of ex girlfriends only to learn that they weren't who I thought they were
The Perfect Conversation: Win Any Girl with Words – A step by step guide on how to have the perfect conversation with women
The 9 Laws of Attractive Body Language for Men – Everything you need to master the most important aspect of dating; body language
Understanding Sexual Attraction: What Makes A Woman Want You – To be attractive to women, you must first know what is attractive to women
Sexual Body Language: 120 Body Language Signals That She Likes You – Never get rejected again by learning how to read women
Bonus: The Asian Guy's Travel Guide on Where to Go to Get Girls – A world travel guide for Asian guys
Bonus: The White Guy's Travel Guide on Where to Go to Get Girls – A world travel guide for white guys
World Women Ranking App (Free Bonus!) – The app which compares face, boobs, ass, body, personality, sluttiness, foreign value and more of all the countries of the world.
All these books in epub and pdf formats.
Get this deal now and you will basically get 6 of the 9 books and one app free!
Quick Update on Swoop
I've been taking a short writing hiatus (the first in the 5 years of Swoop) because I have been studying and doing some stuff for work because the profits from Swoop aren't enough to travel the world and do the things I want anymore. But within the next week that hiatus will be over and you can expect some awesome articles from my time in South Korea, Indonesia, India and more.