The title says it all: THC is back. Let's talk about where I was and where I'm going.
My last trip I continued traveling until I was nearly broke. And by nearly broke I mean completely broke. My last money barely bought me the ticket back home.
By the end of my trip I couldn't travel the way I like anymore. The limited budget started to constrain my travel enjoyment a lot and my recurrent income wasn't enough to get by on.
So rather than continuing my travels on a bum's bankroll, I decided to stop my travels all together. I took a hiatus for one year to focus on work and financial gains only.
This wasn't pretty. I had to move in my mom's basement again for a while, looking for a job. I don't need to explain the contrast with the Traveling Lifestyle I was used to from before.
But it was part of my vision. My mission was to refuel my bank account and create a financial buffer so I could "buy" my freedom and (re-)start the Traveling Lifestyle and work on my real goals in life.
So I got a job in the corporate world.
It was hard getting back into the soul killing corporate grind. To make it more bearable, I got an apartment right next to my office, so at least I wouldn't waste time on the commute.
I worked my ass off and I even started my own business to do contracts on the side. It's why I put on hold my writings for Swoop.
But I never lost my vision and desire of the Traveling Lifestyle. My desktop at work were tropical beaches and skylines of far away cities. I made a map with pins to all the places I wanted to visit.
So the past year has been rough, boring and seemed to last forever. But with dedication and burning desire, I made it through it. Now that mission has been accomplished.
Now I'm back.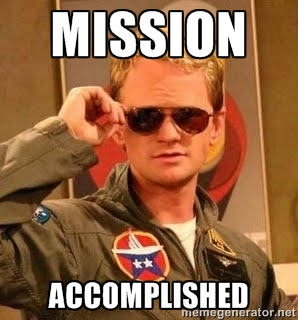 Word of Thanks
I've been uninvolved with SwoopTheWorld for the past year. I have even disappeared from the scene completely.
I have put an 'Out of Office' on my TravelHardcore mail (ironically to get 'Into Office').
So first off, a couple of thanks are due. Thanks to 20Nation, who has been maintaining the website during my absence and who's been continuing the Travel Lifestyle while sharing his experiences here on Swoop.
This is not an easy task. It takes more effort than one would expect. 20Nation has done a great job, and it brings me great pleasure to see how well Swoop has continued to do.
Which brings me to you guys. I want to thank you. For contributing to this blog with your loyal readership, comments, and emails.
Now, THC is back. The 'Out of Office' is switched off (ironically to leave the office).
My new 'office' is the world.
My new 'commute to work' are flights to exotic places.
My new 'targets & KPI's' are adventures and sexy girls.
Quiting my job (again)
This February I quit my job. It's is one of the best feelings in the world.
I cancelled my apartment, said my goodbye's and bought another one-way ticket. This time not to The Orient but to Latin America.
I've been traveling and adventuring the shit out of this continent for the past 10 weeks. I would have loved to report on this earlier, so many crazy stuff has been happening. But after this corporate hiatus, I needed a break of 100% pure freedom for a while.
#SorryImNotSorry
It was totally worth it. The past 10 weeks have been insane. It will be hard to catch up with the posts about it.
I've started this time in Rio de Janeiro as I always wanted to experience Rio's Carnaval: More info soon.
After Brazil I went to Colombia where I met up with 20Nation and other friends. We have been traveling around to various locations. This might be my new favourite country in the world.
My next location is still undecided. Since I love Colombia so much, it's hard to leave this place behind. But I'm keeping my travel objectives in mind and I'll be ready to pioneer to a new location soon.
What's next?
I just wrote up this post to thank you guys for your continued support and loyal readership and to announce I'll be involved again in SwoopTheWorld.
In my next posts I'll expand more on some crazy stories from the past 10 weeks.
Here are some future blog posts to expect:
How to kill it during Rio Carnaval (banged a Samba girl) 

My first Colombian flag: A mentally insane girl in Bogota
How I met (and smashed) a Brazilian porn star

How I got evicted from my hotel by cops in Colombia

…
And much more.
I'm working with 20Nation on a lot of new ideas. As he has announced in the previous post, we are going to put SwoopTheWorld on a fast track and make it grow. We made a commitment to keep delivering you great, new and innovative content on a more regular base.
Think Video reports, Travel challenges, Step-by-step guides (for income, travel, etc.)
So I'm really glad you are already part of our readers. I'd love to hear more from you. If you have any questions, thoughts or ideas, leave them in the comment section below. I'm looking forward having a chat!
Peace,
TravelHardcore (THC)
—