For all the ass lovers out there I just finished my newest map: Best Ass By Country. It is a map showing the best asses in the world. As a lover of ass and world traveler, I have been places where the average ass is big, sexy and perfectly shaped and also in the places where the average ass is not so sexy. Here I will share with you… my findings:
>>>>> http://www.targetmap.com/viewer.aspx?reportId=32339 <<<<<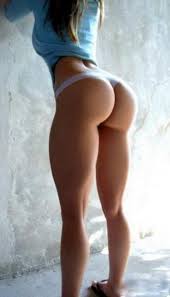 About the map and how it was made
This map was made from my own experiences traveling the world, other Swoop The World Authors, regional stereotypes and the experiences from travelers on RooshVForum.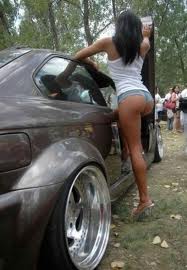 These are the places where the average ass is exceptional. We realize that there will be some girls with great asses in every country on the planet, but the idea is to give travelers an idea of where to go to be able to easily land a girl with a nice booty.
Great asses in this article will be judged by size, shape and how well gravity has treated it. I know there are guys that are into the tiny asses, but this article is for the typical ass lover. I'm American and I realize that America and other Western places did not receive very high scores. This is mainly because of the obesity problem, I am going off of average girls. Mexico actually has a TON of amazing asses, but they have an obesity problem there as well, so it brings them from a very high score to an average one.
Get YOUR Own Girl with A Perfect Ass
I will be sharing my own experiences and pictures with amazing asses in this article. One of the reasons I was able to find girls like these was because I would choose a girl with an amazing ass. There are tricks to be able to talk to any girl that you see and they are much more simple than you would imagine. I was able to get these girls because I knew what to say.
I knew what to say to start talking to her, I knew what to say to make her attracted to me and I knew what to say to seduce her. If you want to learn how to do this, check out  The Perfect Conversation. Don't let another opportunity with a perfect ass walk by again; learn what to say so that when the moment comes… you will be ready.
Colombia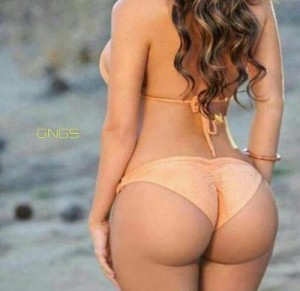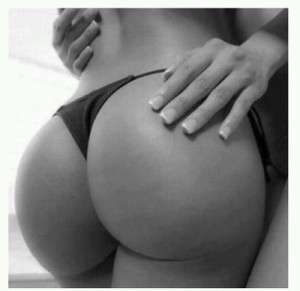 Colombia is a country famous for their beautiful women. These women not only have beautiful faces and great curves, but they have amazing asses. I spent three months in this country and I can confirm the stereotype… Colombian women have AMAZING asses.
They have amazing asses of all skin tones and sizes. However, the only bad thing I can say about Colombia (especially Medellin) is that there are plenty of girls getting ass implants, because they want to have the big sexy ass that is so popular. I am a guy who is only into the natural (boobs and ass), so if you want real ass, just stay out of Medellin.
From my own time in Colombia I was able to hook up with some stunning women, here is a picture of the amazing ass of one of those girls:
NSFW pictures CLICK HERE
You can check out tons of stories about our adventures with Colombian girls by clicking here.
Brazil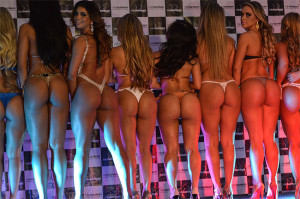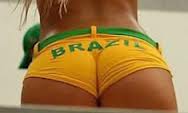 A country famed for their asses, they are a natural lock as a great country for good booty. This is the stereotypical place that people go when looking for ass. A rise in obesity is a problem that could change this forever, but to this day Brazil asses are still world class.. Brazil even holds ass competitions to see which girl has the best ass. This is a great country for any ass lover.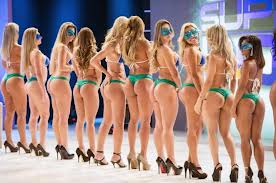 Dominican Republic
Dominican girls are a mix of black and white, the result? Light skinned girls with amazing asses. On top of that you can find girls of all colors there. Dominican Republic has such a high percentage of girls with amazing asses, when I first arrived here I went absolutely crazy. My first month in the DR was 100% dedicated to chasing tail and the booty (boobs as well, DR girls have great tits) was the reason why.
  I have spent quite a bit of time in the Dominican Republic myself and here is a picture that I have taken of one of my DR girls:
NSFW pictures CLICK HERE
We have a lot of articles about our adventures with Dominican women here on SwoopTheWorld, you can read them here.
Haiti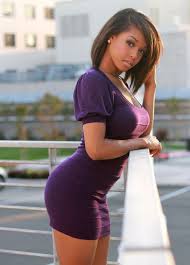 Spending time in Haiti absolutely blew my mind. I had never before in my life witnessed so many big, gravity defying asses in such a small period of time. While I was there I would almost carefully select each girl for how their booty was. The only bad thing about Haiti, is that for as amazing as their asses are, their boobs are equally terrible. Boob lovers beware.
My time in Haiti was amazing, I was able to choose whichever girls I wanted just by having great body language *learn how here* and here is one of the girl I met in Haiti with an amazing ass: 
We  have adventured through Haiti ourselves, click here to read about our adventures.
Romania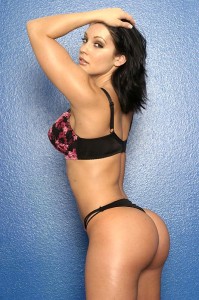 Romanian women are famous for being the white women with the nicest asses. When Russia (a place full of models) wants models with ass they get Romanians. These curvy white women are already beautiful, but combining that with their famed asses make this an excellent travel destination for any ass lover.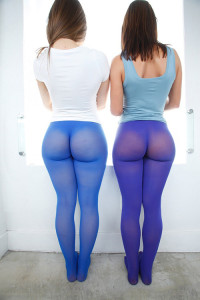 Hungary
Hungary is another country that is known for having great ass in Europe. Because it is not as plagued by obesity as more of the Western nations, Romanian asses are allowed to stand out.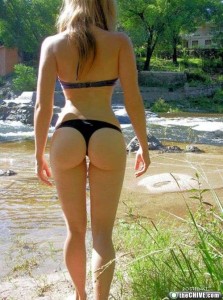 Most of Africa (Tribute to Black Girls)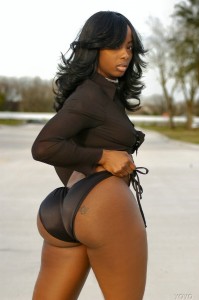 When you look at a map of Africa you will notice that the places that are more black, have a higher rating. This is because black women naturally have big, gravity defying asses. I have no idea why such a high percentage of them have these amazing asses, but there is a reason why Sir Mix-A-Lot wrote the song I Like Big Butts (in a time where obesity in the USA wasn't as common). I have seen so many skinny black girls with asses that are big, tight and perfectly shaped. Black girls naturally take the cake when it comes to ass.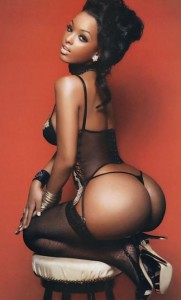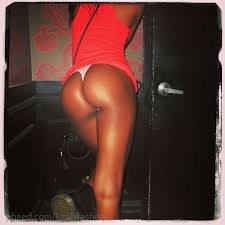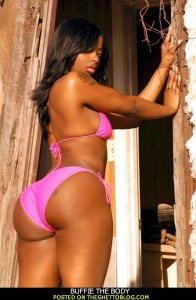 Indonesia
I have traveled around Asia for almost 5 months, but THC did it for a year. THC is an even bigger ass lover than I am and in the time he spent traveling he says the best ass in Asia is that of the Indonesian girl. That is why Indonesia is the only country in Asia with a 4/5 score. Even though I think most people would agree, Asian's have the worst asses of any race (but they make up for it in other ways).
Here is a post where THC talks about his Indonesian girls with more pics, and here is one of THC's own digital memories from his time in Indonesia.
NSFW pictures CLICK HERE
Best Ass by Country
There you have it, the best asses in the world. All you ass lovers can take a trip to the perfect spot for you. For the boob lovers out there, my next map will be on the best boobs in the world, keep checking out SwoopTheWorld for that map.
A video of nice Asses, for those of you who want to continue to admire the best asses in the world

Other Maps by Swoop The World:
Easiness of girls by Country (2,250,000 views)
Hottest and Sexiest girls by Country (550,000 view)
Best Ass by Country (40,000 views)
You can also find out the Overall Best Women in the World. Taken from the overall scores from Face, Boobs, Ass, Body, Style/Hygiene, Personality, Femininity, Sluttiness, Foreigner Value and Loyalty (1/10 scores you will be able to see), I have created a ranking of the Best Overall Women in the World – Click Here To See