Back to Colombia: A different Colombian Girl a Day in Barranquilla Part 2 NSFW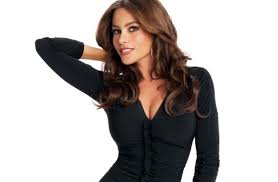 This is the second part of my return to Barranquilla Colombia. If you haven't read Part 1 yet, check it out here.
Back to Colombia: Keep on repairing regrets
I had just had my most satisfying lay in quite some time with sweetness; a model I had met 2 years earlier in Barranquilla. The 2 years that I had imagined being with her had heightened the final climax. Now there were two more regrets: Beauty – the 19 year old hotty that had a boyfriend and Booty – the model with the typical 'Colombian ass' that I had blown it with two years prior.
I continued gaming and trying to get them on a date. Beauty was staying strong and not swaying from her boyfriend. Booty on the other hand, was ready to meet up. I had her meet me at my usual date spot, about 5 minutes walk from my hotel.
I did my normal date routine and she noticed something about me.
"Tu has cambiado – You have changed." She said. "Me pareces mas seguro de tu mismo – You seem more sure of yourself."
Bam, game improvement recognized. She was having fun talking to me and I was admiring her body. She is one of those rare girls that have natural  big boobs (legit C) AND a natural big ass. I understand why she did alright in modelling. Every time I got the chance, I would walk behind her and… admire.
I was getting good vibes from her and a couple hours into the date I suggested we go to my apartment.
"No es una buena idea. – It's not a good idea." She told me. She wasn't going to be convinced and responded with many excuses. She also went a bit colder and I backed off and tried to build more rapport before saying goodbye. Fuck… I thought I had her.
Back to Colombia: More 'Sweetness'
I wasn't able to see 'Booty' again for another week, but I was kept very busy by chasing after new girls and seeing 'Sweetness' on the regular. Her thin body with great curves was very sexy to me. Tiny waste and great curves… well see for yourself:
I continued seeing her and had a couple of adventures with her. We took some trips around the area that I may end up writing about in the future. Some really great times, complete with sex in many interesting places and nearly putting on a show for local villagers.
Back to Colombia: More Colombian Girls
I got a couple more lays from my normal date model that I talked about in Part 1. One of the girls being a big boobed teenage girl that I had day gamed at the mall on the way to one of my dates. Another being a very innocent teenage girl that took three dates to close. These were very satisfying lays (although the latter girl was quite inexperienced and it showed).
Then there was another four girls that I met online and got a same date lay from. I did the typical model:
Date at a mall within walking distance of me. Done. Go through my usual date routine where I show value. Done. Make a connection. Done. Invite her back to my place with an excuse. Done.
These went like clockwork, but it was almost too easy.
I also saw a couple other girls that I had hooked up with two years earlier. It's almost like getting the notch again… not bad.
Back to Colombia: A lie
One of those same date lays was this girl below. She wasn't particularly hard to hook up with and it turns out she had a secret.
After hooking up with this girl, I got a phone call from an unknown number. A guy answered it angrily asking who I was. Oh shit! I wasn't sure which girl it was from at first, but I knew that in Colombia, this can be dangerous. I hung up and decided to find out who's boyfriend this was, so I could never see her again. I like banging girls, but I don't like getting stabbed over a random hookup.
Turns out it was the girl above. She kept wanting to see me again and I had to decline over and over again.
Back to Colombia: Time for 'Booty'
A week had passed since my first date with 'Booty'. She had agreed to meet me at the mall again, exactly a week from our first date. Things went well and this time I tried more to build a connection and make her feel comfortable with me. I turned on the charm.
I talked up one of my travel stories and told her about a corresponding photo that would blow her mind.
"Yo solo vivo 5 minutes caminando desde aqui – I only live 5 minutes walk from here." I told her. She finally agreed and we were on our way back to my hotel.
The cool 'chubby guy' was at the front desk of the hotel and he gave me an enthusiastic thumbs up as she walked by. This was his best rating yet. I was feeling good.
I got back to my room and started showing her pictures. Then, I recommended we watch a TV show that made a joke about the situation in Venezuela (Parks and Recreation) and she agreed.
I tried to be my usual escalation, but all of a sudden everything became so difficult. I went back to 2 years prior when I was in this same situation and fucked it up. My last 100 notches had felt natural at this point, but I was thrust back into time when I lay in bed with her and awkwardly tried to escalate.
She had triggered a very strong psychological anchor and my entire personality was being thrown into a time machine. I had to fight it. I thought about me doing it right with girl after girl and it gave me confidence.
I escalated… and finally went for the kiss. She rejected me.
I tried again five minutes later… she rejected me again.
I focused on being charming and having good facial body language and tried again. Finally, she accepted my kiss and a thousand hours of seduction practice took over. Finally I felt comfortable again.
I took off her shirt and pants and saw the body I had fantasized about for two years. It didn't disappoint.  I kept kissing her and reached around her to undo her bra.
Her bra fell away to reveal perky C cup tits. I remember desire overcoming me. This was even more powerful than what I felt when I hooked up with sweetness.
Laying in her thong panties, I felt up her big ass. Damn, this girl was physically blessed. I tried to pull down her panties a couple of times and she stopped me.
After the third time trying, she finally let me pull them down and a feeling a feeling of final conquest overcame me. I wasted no time in sealing the deal.
The afterglow I felt was as THC and Barney like to say…. legendary. I righted another regret and this was even better than the first. I said goodbye to her and I slept with a smile on my face.
Back to Colombia: My new trophy
There was another girl I had met, 19 years old and probably the most overall attractive girl I had met in Colombia. She had a stunning face that I sometimes found myself staring during dates. She had great curves, a small waste and big hips with a typical Latina ass and normal sized boobs. The only flaw anybody could find in the way this girl looked was her natural tan (some guys very strongly prefer white skinned girls).
She was a stunner and I had been on two dates with her up to this point. To be honest she had a slightly entitled personality, but not too bad thanks to the fact she wasn't upper class. She wasn't that interesting to talk to, but I didn't care. If I wanted to entertained, all I had to do is stare into those eyes. It's not very often that a girls looks really give me butterflies any, but this girl pulled it off.
We had done all 3 dates at the mall close to my hotel and I was finally able to convince her to go back to my place. I walked her through the front doors of my hotel and I felt pride as I saw my favorite clerk, the chubby guy, standing there. As he saw her, his mouth dropped open and he just started nodding. As she turned the corner to walk up the stairs, he gave me the thumbs up with a huge smile on his face.
I had kissed her on the first date, so the second I closed the door to my hotel room I pulled her close to me and started making out with her. I got her in bed and went to work escalating, enjoying every bit of it, even when she would stop me and I would have to take a step back. Just touching her was a treat, but I was ready for the feast.
I kept trying and she kept resisting. I began to realize that this girl would not let me touch her bra or panties. She wouldn't even entertain the idea. Would I not get the lay?
I did freeze outs, soft ultimatums and many other things I have learned about, but she wouldn't budge. Fuck… I wasn't going to get the lay. I gave up and worked on creating a connection so she wouldn't decline coming here again.
About the only success of the night was that she felt very comfortable with me when she left my room. I had undone the damage of being a bit too aggressive and not getting the lay… I thought.
It was so difficult when I said goodbye to her and went back to my hotel lobby. The chubby guy was there waiting to congratulate me and talk about what happened. It was so hard to tell him that I didn't actually seal the deal.
"Esta bien amigo, la proxima vez – It's alright friend, next time." He told me.
Damn, this guy was cool. I still keep in contact with him to this day.
Two days later she agreed to a date again. She agreed to watch a movie at my hotel. The chubby guy wasn't there this time, but the good looking guy was. He gave me a scowl as I walked up the stairs to my room. I couldn't help but smirk in response.
I tried again to see if she would let me and she was still so against anything sexual. So we started watching the movie. Half way through the movie we started making out and this time… clothes were coming off. I finally got her bra off and finally panties…
As I entered this girl… I realized this was another crazy high. Watching that stunner beneath me as I thrusted… this is why I live this life. It doesn't get much better. A feeling of conquest mixed with pure sexual pleasure. She was so tight, she put up a fight with me to get to sex and it was clear that she did it to other guys as well. Fucking Colombia… why are you so addicting.
Back to Colombia: Scotian's girl from Cartagena
My stay in Barranquilla was about over. I only had a few more days left until I was going to Medellin, Colombia. I wanted to keep seeing my favorite girls (many), but I also wanted a couple more notches before I left. My bed was being well used…
When I was in Cartagena I went on a double date with Scotian (mentioned in Part 1). His girl was more attractive than mine and he ended up hooking up with her. Props to Scotian. However, this girl had asked for my number so she could practice English.
Scotian being the chill guy that he is gave it to her. I asked her if it was cool (bros before hos and a friend like Scotian is priceless) and he said to go for it. So I started talking to her and she ended up taking a trip from Cartagena to Barranquilla for a day.
I reserved a different room for her, not wanting to force anything.
"Pues quiza es mejor compartir una habitacion. Mas barato – Well, maybe its better to share a room, it's cheaper." She said while at the front desk. I see how it is. I accepted and she ended up staying the night with me.
The whole night she talked about how she didn't want to do anything with me. She couldn't because of what had happened with my friend Scotian. Was this girl really doing the right thing in this situation? I was secretly impressed. She didn't know that Scotian was cool with it.
I kept trying and she would let me closer and closer. Then she would have this internal battle.Then, I was inside her and I will admit it was pretty sexy. It had this forbidden sexiness to it and that was even more clear on her face. She was so ridiculously horny. I started to realize she had been putting up this front partially to turn herself on. I started to see that it was kind of a game. She was turned on by the forbidden. Much more than me… and I used to think girls were angels.
Back to Colombia: The next girl from Cartagena
The next girl I had met online, but she lived in Cartagena. She was an 18 year old black girl, something that's hard to find in Barranquilla (Not many black girls in Quilla). She was from the island San Andreas and spoke English with a funny accent. I had webcammed with her and convinced her to take the bus ride here to Barranquilla for the day. I had got NPI's (Nude Picture Investments) so I knew that sex would be easy.
She payed for everything and took the 2.5 hour bus ride to see me for the day. I was late because I was saying goodbye to Scotian's girl, but I showed up and met her there. It was 10 minutes before she forgave me for being a couple hours late. It's so strange how easily girls will forgive you for being a dick. She came all the way from Cartagena to see me and… I'm 2 hours late. Not cool. But as I have written about before: girls will forgive you for being a dick, but they won't forgive you for being a pussy.
It wasn't long before she was at my place and I would get my final new notch in Barranquilla.
Back to Colombia: Barranquilla had been good to me
I had probably 2 girls a day in my bed on average over my entire stay in Barranquilla. Barranquilla is an industrial city in Colombia. It is not known at all for tourism, that means that your exotic value will be very high and I had used this to the maximum.
I had righted two regrets from before: Sweetness and Booty. And I had found a true stunner. A worthy return to Barranquilla. I never got to meet up with 'Beauty', she was staying strong in not wanting to meet. You can't win them all and you know what… good for her. I'm glad that she stayed loyal to her boyfriend, because that's how a girl should act. Maybe I will get another chance on my next return to Barranquilla.
Back to Colombia: Savor your failures
This trip taught me something very important. I had felt more highs in this month in Barranquilla then I had in a long time. This was because I was able to repair previous failures. If I had hooked up with these girls the first time, these notches never would have been so sweet. There is good in everything, including when you fuck up. Your fuck up may lead to you having a high you couldn't imagine so embrace failure. Push yourself and go for hotter girls.
Next stop Medellin… read about it here:
http://swooptheworld.com/paisas-medellin-colombia/
Most of my notches in Barranquilla were girls I met online, if you are interested in Colombia, here is the best online dating website. Check out the talent or start talking to girls to get ready for your trip.