At least 2 New Articles A Week From Now On!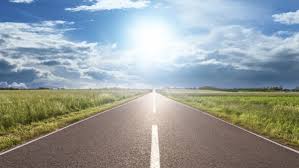 THC is back! and it's time to take Swoop The World to the next level. We will be posting at least 2 new articles every single week, so make sure to check Swoop at least twice a week. You can expect one article a week from myself and one article a week from TravelHardCore (THC). If you are known in the community and somebody we have met can vouch for you, you can submit a travel story.
New members area coming soon!
We are starting a member's area that will be ready soon. Here's what you will get in the member's area:
Live, journalistic entries
Videos and pictures that are more personal, which we can do because we won't be showing to near the size of our normal audience
Sexy pictures and videos
Audio etc. from girls and ourselves telling about our current adventures
We haven't decided exactly how much we will charge a month for the membership, but it should be under 7 dollars a month.
The Future of Swoop The World is Bright!
Here's what you can expect in the future with Swoop:
More articles and more often. We want to get to the point where we have a new article every single day
More books. I have plans to write a couple books on the my travels around the world.
More video data sheets like these
More interactive content from our adventures
More articles going viral like the good ol' days
Many more countries added to our travel database