Asian Girls From Different Countries
Asian girls are awesome. I've traveled in South-East Asia (SEA) for over a year. Before I started this year long trip I did not have a distinct interest in Asian girls specifically, but as soon as I set foot on ground in SEA and discovered the femininity, sexiness and variety of authentic Asian girls I got a bad case of yellow fever… and once you've got it, there's no cure. I'll share some of my personal sexy (NSFW) pics as well.
They say all Asians look the same but there are in fact a lot of differences between the Asian girls from different countries, both in looks and personalities. They all come from diverse cultural backgrounds which have a big impact on their characters.
In this post I will compare 8 different kinds of Asian girls from 8 countries. I'll break it down into looks, sexual performance, personalities, different cultural quirks they may have and finally how to game them so you will know what you best shot is at landing your Asian girls of choice.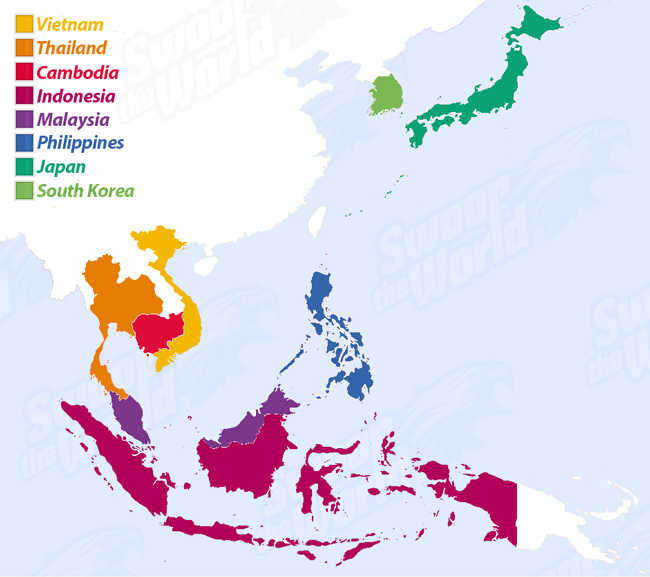 So dive in or jump directly to your Asian girls of interest using the content links below:
Asian Girls from Vietnam

Looks
Asian girls from Vietnam are quite similar looking to Thai girls but generally have a lighter complexion. Although you won't see that many stunners walking around the top tier Vietnamese girls are amazing.
Personality
Although a little bit more reserved, the Asian girls from Vietnam that you date are very sweet and caring. This is in sharp contrast with Vietnamese people in general, who came across as very stubborn and resolute. The street vendors won't take no for an answer; if you don't buy anything they will keep persisting, if you do buy something they or their colleagues assume you can buy more and still bother you. Depending on the area, taxi drivers will try and rip you off at any given chance, it's better to agree on a price before you get in because many of the meters are rigged.
iPhone Snatchers

I was filming Fisto with his iPhone as he walked fearless through a sea of passing motorbikes (this is the only way to cross a street in Saigon) when a motorbike drove right by me; and his random Vietnamese passenger tried to grab the iPhone from my hands as I was filming. Luckily I have ninja-like reflexes and managed to hold on to it or Fisto would have lost his 2nd iPhone in a week. These snatchers work fast and before you realize it they're gone again.
Easiness
First, let's talk about the normal, good Vietnamese Asian girls (non-pro). It's a bit harder to get laid here compared to Thailand but when you get it, it's a very rewarding experience.
In contrast are the pro's, these are a completely different story. While in many other South-East Asian countries, prostitutes are fair game for shoring (i.e. using game to seduce her so she'll have sex with you out of attraction, rather than a monetary motive), but Vietnam is the hardest country to shore.
It is literally harder to shore a Vietnamese pro than to SNL a virgin in the Philippines. Maybe it's the Vietnamese stubbornness but they wouldn't budge away from the idea to get paid even though they were attracted and had no other prospects for that night.
Sexual skills
The normal Vietnamese girls (non-pro's) are a perfect mix between good girl yet passionate in bed once they fall in love with you. They take good care of their bodies and you will rarely see an overweight girl.
One of my Asian girls from Vietnam made the best moaning noises I have ever heard in my life and she remains unmatched to date. Check out her NSFW pictures of moaning girl below:
NSFW pictures CLICK HERE
Cultural stuff
Vietnamese food is pretty decent, but as is typical for the Asian cuisine it does not contain a lot of protein: expect to lose some weight. Try the Phở, a noodle soup with various cuts of beer and onions.
Vietnam is also famous for their coffee and you'll see coffee shop chains everywhere in the big cities, like Highlands Coffee and Trung Nguyên, the ice coffee is good.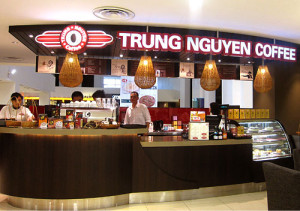 Ps: also every other person you meet will have the name "Nguyên", it's everywhere.
How to game them
Day game is the way to go. During the day you'll see plenty of attractive Asian girls. You can easily approach them in one of the many coffee shops. If they are intimidated by your approach, leave your number with them. A lot of them won't speak a lot of English, so you may want to learn some Vietnamese phrases.
For night game you will run into a fair amount of prostitutes and as explained earlier, they are incredibly hard to shore, my advice is not to bother with shoring in Vietnam at all.
Vietnamese are the hardest of all Asian girls to shore.
For online game you can use DateInAsia.com, but the supply there is limited. Start pipelining well ahead because some Asian girls don't frequently check their profiles. Another alternative is the (paid) website VietnamCupid.com. Same Night Lays are possible with the Asian girls you meet with online dating, but are a bit more difficult. If you feel you feel you are forcing it by pushing for the SNL it is better take her on a second date.
Read Saigon review for more Vietnam tips.
THC's tip of the week: Don't let your hotel cock block you. Make sure you know the policy of your hotel regarding bringing home guests. More than once I have lost a lay because my hotel wouldn't allow my Vietnamese girl to go back with me to my room.
Fisto on Vietnamese Girls – I loved them.  They're beautiful and once you have their affection, completely loyal.  I think this may be the best place to find a girl you can trust is you ever wanted to settle down.
Must-do (besides Asian girls)
Rent a motorbike in Saigon and drive around, you'll be lost in a sea of other motorbikes. It's hectic but great fun!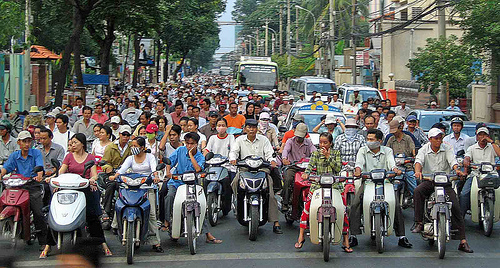 Give me more Vietnam!
For more information, check out the following articles:
Jump to other Asian girls: VIETNAM – THAILAND – CAMBODIA – INDONESIA – MALAYSIA
PHILIPPINES – JAPAN & KOREA
Asian Girls from Thailand

Looks
Asian girls from Thailand are very varied in looks, you have the darker Asian girls from the province (e.g. Isaan) and the lighter Asian girls from the big cities. Although personally I really like tanned Asian girls, Thai people themselves prefer light skin. That's why many of their celebrities are often half Caucasian. Also, for the fashion you can find the whole spectrum and depending on where you go you'll see well dressed business girls to skanky bar girls walking around in bikinis with high heels. But even the good girls are not afraid to show some skin and you'll often spot them in short jeans shorts: Thank you tropical climate!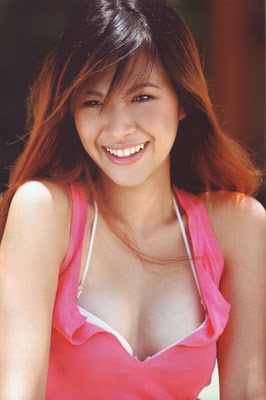 Personality
Again I would have to say they cover the whole spectrum. I've met pure angels and I've met Asian girls I wouldn't trust as far as I could throw them. Generally Thai people are focused on 3 things: Thailand, Thai  people and Thai food. They are pretty ignorant about what's going on in the rest of the world and they divide the world into 2 groups: Thai people and non-Thai people. If you're not "Thai people" you are a farang! (white foreigner)
Here's 20Nation's take on Asian girls in Thailand:
The traditional Thai girl is the girl with one of the best personalities on the planet. There is a reason so many Western men marry Thai women. This is because they are some of the most caring women on the planet. If you like women who honestly love taking care of you, then a Thai girl is for you.

I dated a traditional Thai girl that was amazing. I remember one night she cooked me dinner; it was amazing Thai food. Afterwards we watched a movie. I started cracking sunflower seeds and eating them. Then she took them from me, cracked them in her mouth and fed them to me so I could focus more on the movie. I never asked her to do it. Afterwards, I asked her why she did this for me.

"It makes me happy to make you happy." She replied.
Fisto on Asian girls from Thailand:
Thai Girls are the best and the worst.  Amazingly pleasant to be around, with nothing at all to say.  I hooked up with an upper class girl and her only concern was making sure everyone saw her car, or her table, or her LV purse.  Conversely, I spent a night with a 711 girl and she was such a good and sweet person.
Easiness
Thai girls are very liberal about sex and same night lays are common unless the girl is a virgin (Thai virgins, rare but they do exist). You can thank Buddhism in part for this. This is great news of course, but the other side of the coin is you cannot expect too much loyalty from a Thai girl either.
There's a distinct gap in class in Thailand, the upper class Asian girls are referred to as "HISO" (High Society) and they are tough to break into for tourist, forget about it if you're a backpacker. A Thai wingman is a great way to get your foot in the door with them.
Sexual skills
Thai girls can be very wild in bed, they are willing to please and they have a pretty high drive. I ran into more than a couple of nympho's during my stay. Check out some of my Thai digital memories below:
NSFW pictures CLICK HERE
Cultural quirks
Thai food is really important in their culture and they have some amazing dishes. The street food is really good and always safe to eat. Talk to a Thai girl about Thai food and you're in. Ahan Thai aroi maak [Thai food is delicious!]
Besides the famous Thai curries and spicy meals, Thai also eat some things that are less common in the West, like bugs and scorpions. Try them out from a street food vendor, Thai eat the grasshoppers like popcorn, they don't like the scorpions – those are just for tourist (they are safe to eat though).
So eat a scorpion, even Asian girls can eat them!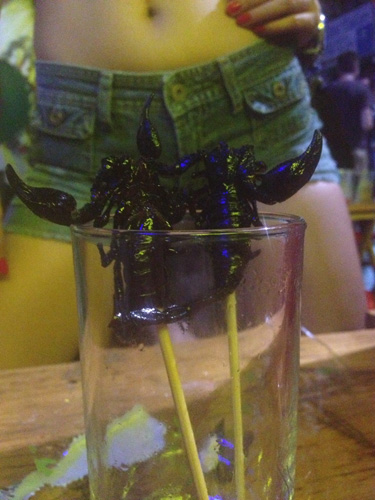 How to game them
Night game is always a good choice in Thailand. If you have the drive and you don't mind shoring, it's rare to go home alone after a night out. Shoring is definitely a good skill to posses here. There is hardly any taboo around prostitution so besides the hardcore pro girls there are tons of semi-pro girls that are just opportunistic about making money. If you know how to shore these Asian girls, you are in good shape.
For normal girls you can hit up one of the many shopping malls (MBK, Siam, Terminal 21, etc.) for day game. Learn a few Thai words to break the ice.
Also online game you can meet some good girls, although many of the Asian girls you'll meet there will be serial farang-daters. On the free website dateinasia.com the supply is skewed to some older Thai girls (late 20's and above), the paid alternatives are ThaiFriendly.com and ThaiLoveLinks.com
For ThaiFriendly, we have a special promotion for SwoopTheWorld readers: use the coupon code thcpromo10 if you upgrade your membership and get 10% discount.
For more tips on seducing Asian girls from Thailand, check out my book Don't Pay for Sex in Thailand – The ULTIMATE Guide on Seduction in Thailand
Must-do (besides Asian girls)
Take some Muay Thai (Thai kickboxing) lessons. Muay Thai is the national sport in Thailand; it's a great way to stay in shape while partying and drinking every day!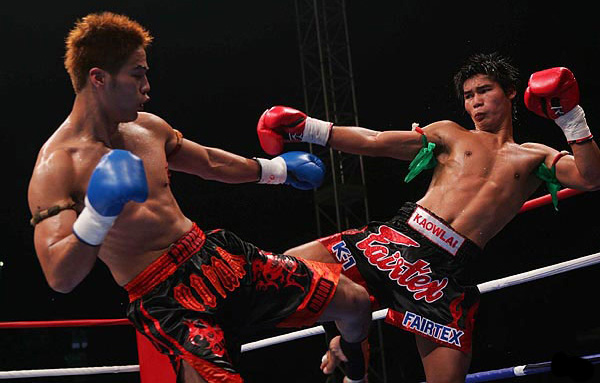 Give me more Thailand!
For more information, check out the following articles:
I've written a complete guide to seduce Thai girls, including how to get the hottest Asian girls online, nightlife guide for the major Thai cities and a complete how to shore guide.
Get the most out of your stay in Thailand:

Don't Pay for Sex in Thailand – The ULTIMATE Guide on Seduction in Thailand now available on Amazon.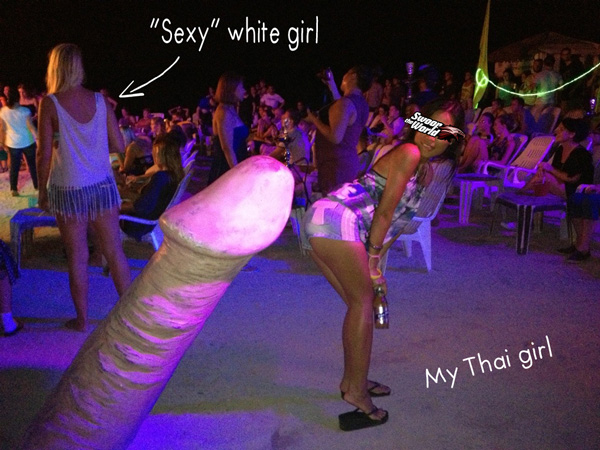 Different Asian Girls: VIETNAM – THAILAND – CAMBODIA – INDONESIA – MALAYSIA
PHILIPPINES – JAPAN & KOREA
Asian Girls from Cambodia

Looks
Asian girls from Cambodia are generally a little bit darker than their Thai neighbors, although their looks are quite similar a small edge goes to Thai girls who are overall more attractive. Here's a picture of a sexy Miss Cambodia: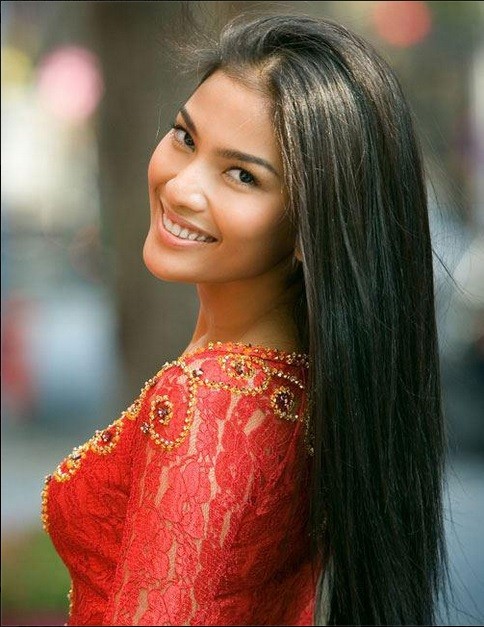 Personality
It's hard to find good Asian girls (non-pro) in Cambodia, the time I spent in Phnom Penh everytime I ran into a girl that could speak English she was a pro or semi-pro and I had some pretty wacky experiences with them, e.g. the blow job bet.
Anecdote: The Blowjob Bet

I was playing pool with my friend Smooth Operator at a bar near our hotel when a girl walks up to us; she was wearing short booty pants and high heels, an obvious pro. We made clear we were not looking for pro's and continued our game. She did like us however and kept lingering around and flirting. Then she says to me: let me play, if you win I'll give you a blow job for free. Alright, you can play. I completely lose the game, playing pool is all these pro's do all damn day so they are pretty good at it, but she comes and sits on my lap, grabs my dick and says: I'll do you for free anyway, where's your hotel? Boom, free sex from losing a game of pool, there's worse ways to spend the afternoon.
Here's 20Nation's take on Asian girls from Cambodia:
Cambodian women are sweet and feminine girls. They are sweet and feminine up until the point that you piss them off. I have never seen Asian girls go from calm and sweet to crazy so quickly. But fear not, the craziness usually wears off after about five minutes and they are back to feminine and sweet.
Easiness
I only did night game here and that boils down to nearly 100% shoring. I did not find a single good girl (non-pro) in Phnom Penh. Cambodian girls are a little bit harder to shore than Thai girls because they need the money more, but still a piece of cake compared to Vietnam.
20Nation's take on easiness:
Half of my success in Cambodia was from online game and the other half (like THC) was from night game at bars and clubs. I used the website Asiandating. It's a pay site, but the Asian girls are much more serious about meeting than other sites. From there, there is not much game required, just be yourself and push for a date.
Sexual skills
I've only shored in Cambodia so my observations may be skewed, but the sex I had was good. The girls were very passionate and loved it rough. A second visit is due to widen my sample base.
Check out some of 20Nation's Cambodian digital memories below:
NSFW pictures CLICK HERE
Cultural
Cambodia is just recovered from one of the worst genocides of recent history under the regime of Pol Pot and the country still caries the scars. Visiting the killing fields is a truly chilling experience.
Must-do (besides Asian girls)
Visit Ankor Wat in Siem Reap, you can easily take the bus from Phnom Penh and it's something you won't regret. It's one of the most amazing set of temples I've seen.
Also go shoot something. Ask your tuk-tuk driver to take you to the shooting range where you can basically shoot anything you want, that's guns and targets. Shoot an AK-47, shoot a bazooka, throw some grenades, all bets are on: if you pay it, you can shoot it.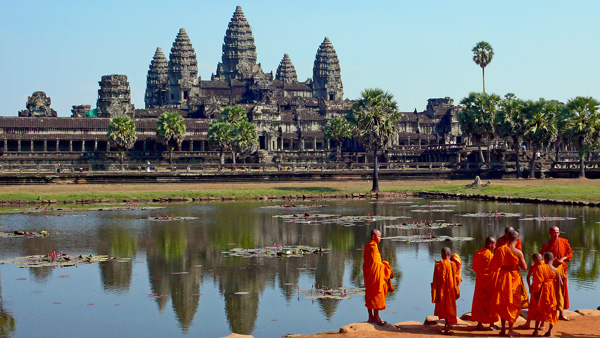 How to game them
Put on your shoring hat and go clubbing. I've been to Pontoon Nightclub and Heart of Darkness as they were right next to our hotel, but both places were full of pro's. Intermediate shoring skills required.
When I go back I would take a different approach and try to do more online game. I didn't know a good website at that time since there's not really a site dedicated to Cambodian dating but 20Nation pointed out to AsianDating.com to me – besides other Asian girls there are a LOT of Cambodian girls on there. Too bad I didn't know about this at that time.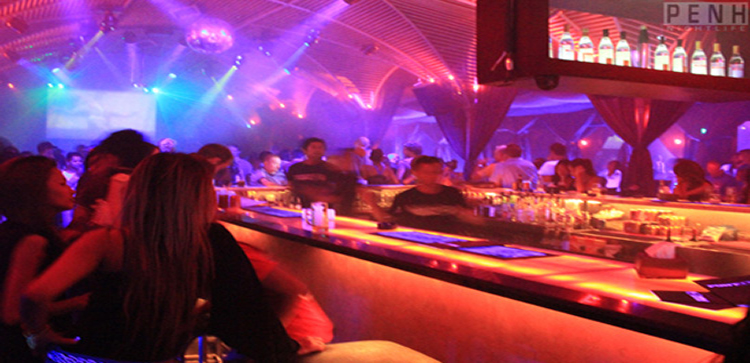 Give me more Cambodia!
For more on Cambodia, check out the following articles:
Other Asian Girls: VIETNAM – THAILAND – CAMBODIA – INDONESIA – MALAYSIA
PHILIPPINES – JAPAN & KOREA
Asian Girls from Indonesia

Looks
Indonesian girls are surprisingly curvy for Asian girls. They are a little bit more dark skinned than Thais and Vietnamese but you have of course the light skinned exceptions. There are some real stunners in Indonesia and it must be the Asian country where it's the easiest to penetrate the upper tier of society and get the top shelf pussy.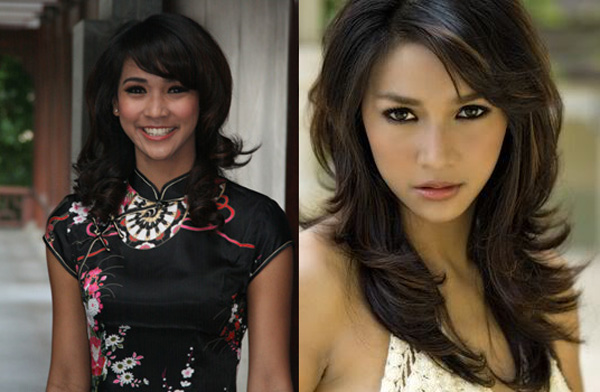 Personality
Indonesian girls have very sweet and feminine personalities and they show this by being very caring. Most Indonesian girls are Muslim, but don't let this deter you from going there, they are more Muslim by tradition and are actually quite free-spirited once the head scarf comes off (behind closed doors).
Easiness
They are less used to tourists than other Asian girls and that makes your exotic value a lot higher. If you go to Sumatra or to 2nd tier cities in Java, people will get in a queue to take a picture with you.
I went to a zoo in Bukittinggi and people stopped taking pictures of the animals and started to try and sneakily take pictures of me. Some of them were following me, I'd turn around unexpectedly and they would pretend to be playing on their phones.
But even in the capital Jakarta your exotic value is really high. Pregnant ladies would ask me to rub their bellies, they had the superstition the baby would be more white and have a nose like me if I did. Once a pregnant girl asked me to do this right in front of the father to be, who was clearly not amused by his wife's actions.
Although most Indonesian girls are officially "devoted Muslims" sex on the first date is very common, and actually the same goes for Bali (most are Hindu in Bali).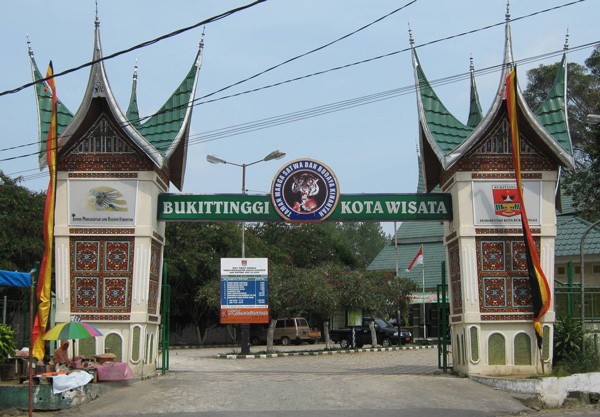 P.s: Don't visit the zoo if you're an animal lover, it's really not up to standard of a modern zoo…
Sexual skills
Indonesians girls a special mention for their sexual performance. Out of all Asian girls Indonesian girls really stand out, they were the most sensual and sexual. They really get into it and enjoy sex, they love pleasing and getting pleased. From my one year in Asia, I had some of the best sex in Indonesia.
Some digital memories from my Indonesian girls:
NSFW pictures CLICK HERE
Cultural quirks
Bahasa Indonesia (the Indonesia language) must have one of the simplest grammars of all. If you want to learn Indonesian you basically only have to learn the vocabulary. For example "Mobil" means car, how do we say cars (plural)? Mobil-Mobil. Boom, it's that simple.
THC's tip of the week: Learn some basic words in Indonesian, it's easy and it's very much appreciated by the local girls!
How to game them
Put your exotic value to use and day game. Go to shopping malls (preferably not the high end ones); you'll get a lot of stares and approach opportunities. They might be intimidated when you start talking with them but don't read this a disinterest and give them your number. Once they get back to their senses they will send you a message.
For online game you can try out DateInAsia.com (free, but limited supply) and IndonesianCupid.com (paid). Meet the girl for a drink near your place so it's easy to get her back to your room: the importance of good logistics!
Fisto on Asian Girls from Indonesia:
They're passionate.  They're like the Latinas of Asia.  They've got bubble asses and curves for days.  The reactions from being seen in Jakarta was like being a rock star.  I can't imagine what a 2nd tier or 3rd tier city would be like.  I MUST GO BACK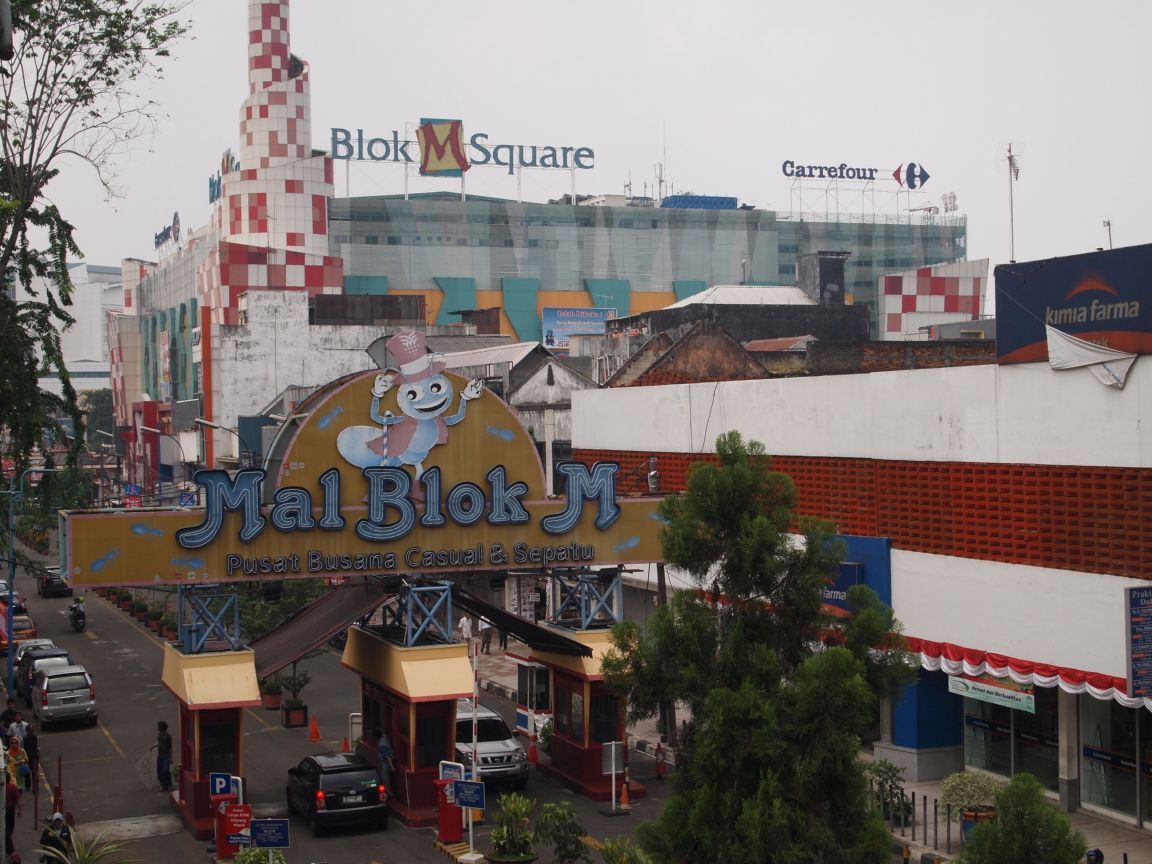 Must-do (besides Asian girls)
Smoke some Sheesha in Shisha Cafe in Kemang. Also visit the biggest mosque in Asia, it's big.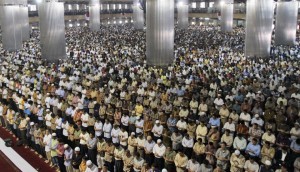 Give me more Indonesia!
For more on Indonesia, check out the following articles:
More Asian Girls: VIETNAM – THAILAND – CAMBODIA – INDONESIA – MALAYSIA
PHILIPPINES – JAPAN & KOREA
Asian Girls from Malaysia

Looks
Walking around in Kuala Lumpur, you will have a hard time finding the actual Malaysians. The city is so international, you will see all kind of races and nationalities. Whites, blacks, Indians and Asian girls from all over Asia (a lot of Chinese). The natives are a bit more dark skinned and can be very attractive and sexy, but they are much more devoted to their Muslim beliefs in comparison to Indonesian girls. Here's a miss Malaysia: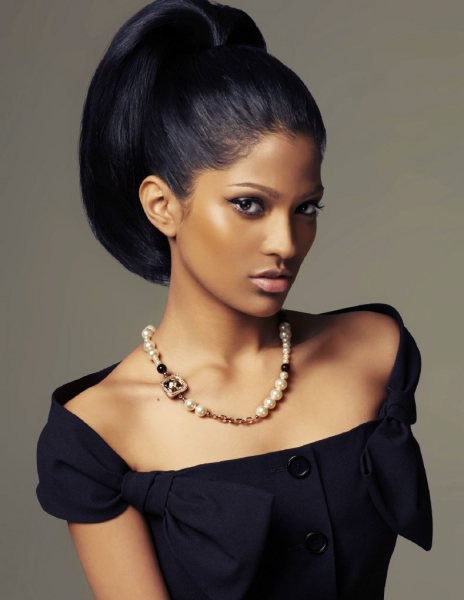 The other info
I did not spend enough time in Malaysia, nor did I meet enough Asian girls from Malaysia to say something meaningful about them at this moment. Their Muslim beliefs make them harder to meet as they don't go out drinking. I met Indonesians, Pinays and even African girls, so I will have to go back to re-investigate the country (and the local Malaysian women).
How to game them
What I can tell you is what I would do differently next time I visit the country. I tried online dating using tagged.com but it's absolutely worthless; a lot of fake accounts and the conversion rate is just too low. I just discovered that there's a MalaysianCupid.com, I haven't checked it out but if it's similar to the other cupid sites, this may be a great approach to snagging the authentic Malaysian girls.
To meet other girls (not necessarily Asian girls) in night life you can go to Bukit Bintang, this is a street with a high density of bars and pubs. Or go to Zouk night club. I managed to get in for free just talking to one of the club promoters outside of the club.
For day game go to one of the many shopping malls or hang around the park near the Petronas towers. That's where I met one of the most awesome Pinay girls I met during my trip.
Jump to Asian girls from: VIETNAM – THAILAND – CAMBODIA – INDONESIA – MALAYSIA
PHILIPPINES – JAPAN – KOREA
Asian Girls from the Philippines

Looks
Pinays, Philippine girls or Filipinas, however you want to call them, it's hard not get a soft spot for them. While you'll find a lot of average Asian girls, there are some real stunners here, skin tones vary from light to dark. Pinay girls have a very high cuteness-factor and there's a lot of variety.
20Nation's take on Asian girls from the Philippines:
If you like short, thin, almost hairless Asian girls, then you will like these girls. Most short girls in other places have stocky bodies that aren't as attractive, but these short girls fit their frames perfectly. If you saw them in a picture you would think they were 5'9 because of their proportions. Their faces are normal on average, but they make up for it with very little obesity.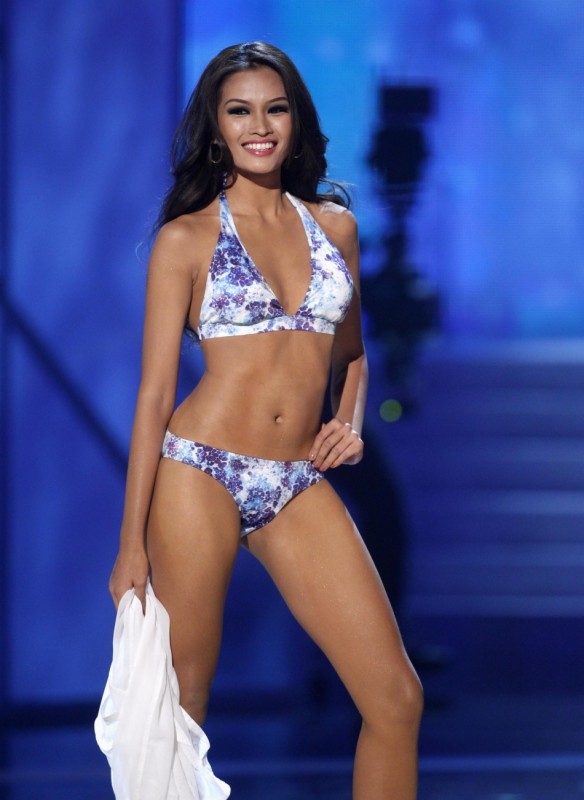 Personality
Unlike Thai girls, who care only about Thailand and Thai food, Filipinas have a more intrinsic interest in the rest of the world and they love American culture. Basketball is the national sport (ironically because most Filipinos are short) and you'll hear soft rock from the 80's everywhere you go. Pinays are happy and smiley people that love to have a good time and they love to sing. In the big cities most of them will speak English perfectly which makes it easier to build a connection with them. They really look up to white people so you can capitalize on your exotic value, this value goes up exponentially if you go to 2nd and 3rd tier cities.
20Nation's take on Philippina Girls:
Philippina girls have their own type of innocent cuteness. These tiny Asian girls are usually submissive and want to make you happy.
Easiness
Through a combination of online game, day game and night game you can get laid in the Philippines basically as much as you can logistically handle. Same night lays are very common and when Fisto and I were there, we'd usually skip out on the first date as well, having the girls come over straight to our hotel. Pinays are the easiest of all Asian girls.
Sexual skills
Filipinas really enjoy sex and I found some real porn star quality Asian girls while I was living there. They love to please and they can take it like a champ. A close second to Indonesian girls but they do outclass their Thai sisters in sexual performance.
Digital memories:
NSFW pictures CLICK HERE
Cultural quirks
A fun observation I made is that Pinoys point to things with their noses.
How to game them
In second tier cities you'll want to go out and day game. Give out you number on a piece of paper to bypass the auto-pilot reaction, many of these girls will be interested in you but are too shy to respond if you approach them.
In big cities (Manila, Cebu) online game and night game become great options as well. Check out Fisto's article How To Bang 3 Women a Day in The Philippines using online game (FilipinoCupid.com).
I will write a Manila nightlife guide soon detailing the best clubs to go to find you a sexy Pinay.
Fisto on Filippinas:
Your biggest obstacle will be fitting them all in.  I felt like a fat kid in a candy store.
Must-do (besides Asian girls)
Eat the national delicacy "Balut". Balut is a half hatched egg containing a chicken's embryo, it's eaten with vinegar and it's supposed to be really good for your knees!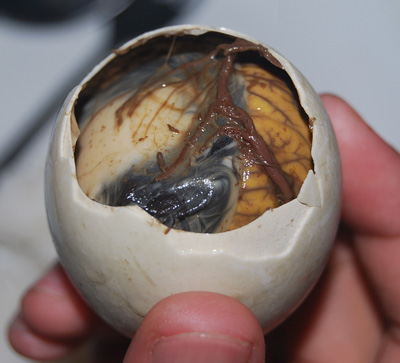 Give me more Philippines!
For more on the Philippines, check out the following articles:
More Asian Girls: VIETNAM – THAILAND – CAMBODIA – INDONESIA – MALAYSIA
PHILIPPINES – JAPAN & KOREA
Asian Girls from Japan & Korea


A recent article on SwoopTheWorld by guest poster Quintus Curtius covers the comparison between these sexy Asian girls from both countries, it's a recommended read.
Check it out here: Japanese And Korean Girls Compared
Digital memories from Japan:
NSFW pictures CLICK HERE
More articles
For more on Japan, check out the following articles:
Jump to: VIETNAM – THAILAND – CAMBODIA – INDONESIA – MALAYSIA
PHILIPPINES – JAPAN & KOREA
Asian girls overview
Below you can find the summary of these 8 different Asian girls ranked per topic. I don't want to make an "overall / general" top 8 list from this information as it will be very personal to what each of us is looking for in a girl (easiness vs. quality vs. fun vs. sexual performance etc.)
Asian girls ranked by EASINESS:
Philippine girls
Thai girls
Indonesian girls
Cambodian girls
Vietnamese girls
Japanese girls
Korean girls
Malaysian girls
Asian girls ranked by SEXUAL SKILLS:
Indonesian girls
Philippine girls
Japanese
Thai
Vietnamese
Cambodian
Everybody will of course have their own experiences but I hope you have learned something new about the different Asian girls from this article and that it can help you when you construct your itinerary should you decide to go to Asia.
Take care,
THC